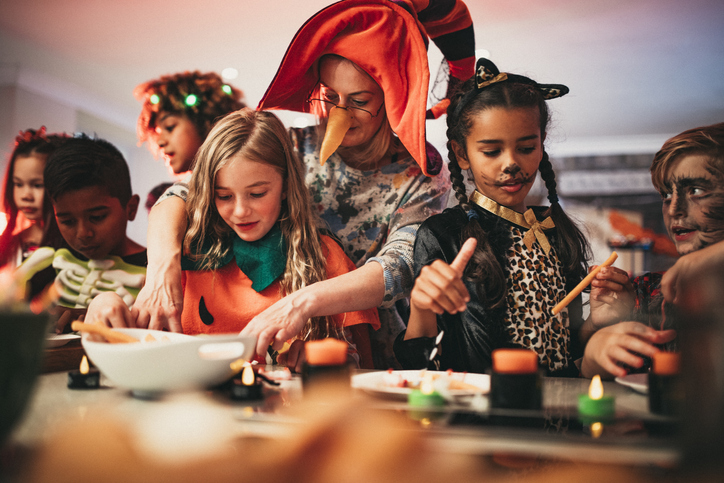 The Far Eastside is one of those unsuspecting neighborhoods in the northeast of Indianapolis. Once a place that went through quite a few ups and downs, the Far Eastside of today is full of community friendliness and hard working locals. Back in the 1960s, it grew too quickly with the influx of residents that came looking for an affordable suburbia to live in, and as a result, locals had to witness the problems that come from overpopulation.
The real turn around happened when the Cafe Community Center started in the 1980s, to make the Far Eastside the welcoming and unique place it is today.
The Cafe Community Alliance has been successful for the past three decades in organizing a support system around the community through better resources and a positive outlook. Their efforts have shone through when you walk into the suburb today.
In addition to the friendly locals, the aspect that draws people most towards the Far Eastside is the variety of parks and outdoor areas in the neighborhood. A few favorite places for locals to go spend their free time are East 30th Street Park, Bel East Park, and Grassy Creek Park.
Lastly, the restaurants are hearty and delicious in the neighborhood, with recommendations from locals that include Watami Sushi All You Can Eat (Japanese), Gramboli's Pizza (Italian), Sandra Rice & Noodle (Vietnamese), and Andre's BBQ & Seafood (BBQ/Seafood).
This fall, take advantage of the events in the city and those surrounding the Far Eastside neighborhood. They have plenty of ghouls and sweets for everyone to enjoy at the end of October!
The Irvington Halloween Festival
Start off the Halloween festivities early this year at the historic Irvington Halloween Festival for its 69th year! This is one of the best Halloween-themed community events to go to this October in Indianapolis, bringing together thousands of residents and neighborhood organizations for a spooky evening in Irvington.
In addition to celebrating a great holiday, this event is meant to support local businesses and sponsors through commerce, and provide a fun get-together for the children of Irvington and greater Indianapolis.
Celebrations throughout the week will include a 5 mile run, scholarship pageant, musicians, contests, Halloween-themed movies, storytelling, ghost tours, live theater, a masquerade ball, haunted puppet show, and more!
This event is organized by the nonprofit Historic Irvington Community Council, which focuses on public services, zoning, and overall improvements for the community and its residents.
This is a free event meant to be enjoyed by locals and friends of all ages.
Event Info
Date: Saturday, October 24h, 2015 – Saturday, October 31st, 2015
Time: 10:00am – 11:30pm
Location: The Irving Theater (5505 E Washington St.)
Price: Free
Indy Chef Chicks: Chocolate and Coffee
Come for a tasty night out on the town, supporting some of the best female chefs in Indianapolis! The Indy Chef Chicks night will be a Chocolate and Coffee-focused event, located at Milktooth restaurant on the 26th of October.
Highlights of the night will include various creative dishes, as well as desserts and beverages featuring the spotlight ingredients, chocolate and coffee. You'll try dishes and drinks from the talented chefs, Abbi Merriss, Erin Kern, Zoe Taylor, and lead bartender, Jessica Taylor.
There will be a red carpet welcome to start off an evening that will be full of good cheer, tasty food, and satisfyingly rich drinks.
Tickets are $75 and include 4 courses, desserts, and non-alcoholic beverages. Alcoholic beverages will also be available for sale. This is a 21 and over event and there will be parking available at Milktooth restaurant and nearby cross streets.
Event Info
Date: Monday, October 26th 2015
Time: 7:00pm – 9:00pm
Location: Milktooth (534 Virginia Ave.)
Price: $75
Halloween Trolley Bar Crawl
Another great Halloween event to celebrate at the end of October, the Halloween Trolly Bar Crawl is for the adults and partygoers of Indianapolis! This is your chance to wear a creative costume and get ready for a raucous night of partying in downtown and beyond.
There will be a variety of bars to go to throughout the night in different parts of the city, the trolleys will constantly be picking and dropping off patrons between 9:30pm and 1:30am for the bar crawl. There will be at least 2+ bars in each neighborhood that are within walking distance from each other.
This year's event will run the course of two nights! Don't miss out on any of the fun and buy the two night pass to try and get to all of the bars on the list. Individual tickets for Friday or Saturday will be available as well.
Individual tickets are $6 and the two night passes are only $8. Admission includes 3 drink tickets, drink specials, no cover, trolley transportation, costume contests at participating locations, and the chance to win $1,000 from the costume contests. You can buy tickets here: www.eventbrite.com
This is a 21 and over event.
Event Info
Date: Friday, October 30th, 2015 – Sunday, November 1st, 2015
Time: 8:00pm – 2:00am
Location: Downtown Indianapolis (1 E Ohio St.)
Price: $6 – $8