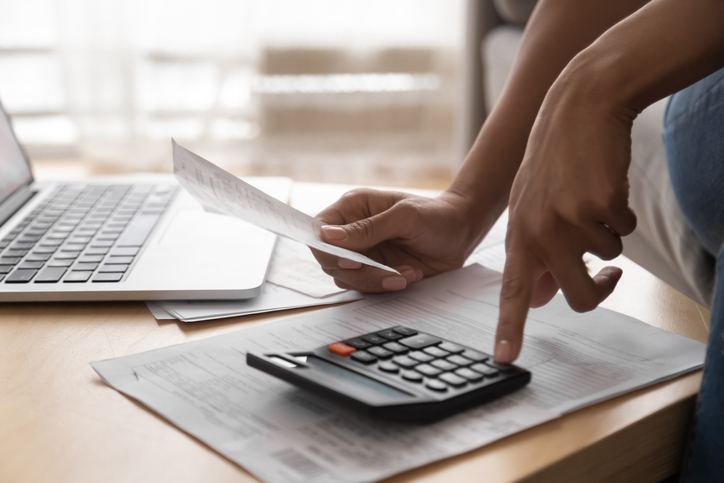 Everyone knows that sharing an apartment with a roommate or two is the smartest way to live more affordably. But let's be honest. Not everyone is keen on the idea of living with another person and having to share space and possessions. So if that sounds like you, you will have to get used to paying a premium for living solo. Here, we share a few clever strategies that'll save you some extra rent money each month.
Think Small (Apartment)
Don't knock the idea of renting a one-bedroom unit, or even a studio apartment. This route is totally smart when you don't have a lot of furniture to fill up a bigger place. Start out with a small, cozy spot and you're more likely to save on rent each month. You can always upgrade to a more spacious unit when your budget allows for it.
Keep an Eye on Your Spending
It's OK to treat yourself to that tall Mocha Frappuccino every so often. It's also completely normal to download a new album, movie or TV show occasionally. The thing to keep in mind here is that these expenditures, while small individually, do add up. A couple trips to the coffee shop each week could easily top $50 in a month. Wouldn't that money be better spent on rent? If you aren't sure exactly where your money is going, start tracking your bank statement. For more real-time updates, download your financial institution's app on your smartphone. There are also plenty of apps that can track your spending for you.
Indulge in More Game Nights
Once the weekend rolls around, it's tempting to want to head to the nearest watering hole with your friends. A few drinks and appetizers later, you will almost always end up spending more than you originally planned to. Instead, start a weekly rotation with your friends and host game night at each other's' apartments. It's a fun way to hang out without running up an expensive tab.
Shop Strategically
Weekly trips to the grocery store are to be expected. But when you shop could make a huge difference in how much you spend. Make it a habit to view your favorite stores' sale circular before making that weekly trip. Many stores also have smartphone apps that allow you to view sale items and download coupons on the go. Are there items that you want that are on sale now? Try to build your shopping list and meal plans based on what you can get for cheap. The dollars you save can be put towards rent.
And While You're Shopping…
Try switching to generic brands if you don't use them already. Name brands charge a premium price but are actually the same exact product as what the store brand offers. Skeptical? Compare ingredient labels side by side. You'll see little to no difference, except for the huge price variation.
Dine Out on the Cheap
Does your city have a food truck park? Taking in a meal this way is a fun alternative when you want a delicious feast for just a fraction of what you would pay at a traditional restaurant. You can really save a lot like this if you like to eat out and you don't mind having to be a little frugal.
Grow a Green Thumb
Have you ever thought about indoor gardening? If you're a fan of cooking with fresh vegetables and spices, you could save a ton of money each year by growing your own instead of buying them. Do some research to see which veggies you can grow in your apartment–some depend heavily on the season.
Related articles:
How to Find Furniture on a Tight Budget
5 Apartment Decor Ideas for Renters on a Budget
3 Ways Renters Can Cut Costs
Splitting Bills with Roomates
3 Ways to Keep Your Monthly Costs Down