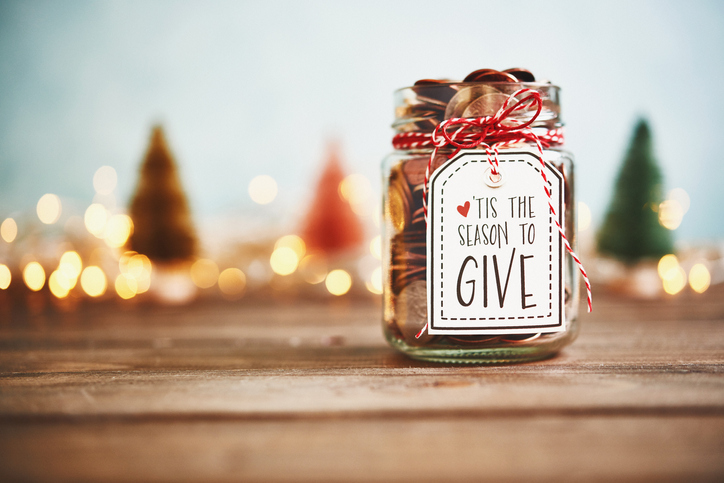 Many people are starting to get ready to travel home for the holidays. Parties are being planned for the following weeks. Gifts are being wrapped neatly under the Christmas tree. Nevertheless, this season is a reminder to be grateful for what we have. Plus, the holidays are about giving to others. Therefore, why not give to those most in need? We may not be able to change the world on our own, but maybe we can start locally. Here are some great party themes you can use if you feel like sharing some joy while having some fun for a good cause!
Toys for Tots
During this time of the year, we love to spoil our sons, daughters, nephews, nieces, and little cousins with multiple gifts. There is nothing wrong with that since it is the thought that counts. However, you can also organize a Toys for Tots party theme in which all of your guests get to bring an unwrapped toy for donations! If you can't find a local hospital, non-profit organization, or school near you, then you can visit the official website to find a local Toys for Tots program near you!
http://www.toysfortots.org/
Clothing Drive
Winter is finally here, but not everyone is ready for the cold. This means that families that are struggling financially may not be able to afford a warm quality coat. Coats, as we know, are an essential basic need for surviving the cold winter. You can host a coat drive party for adults or children at your home. If you're having difficulty finding a local coat drive, you can go online and find several coat drives happening now. One Warm Coat is a national organization that provides a step-by-step guideline and assists you in selecting a local organization online. Visit them now for more information!
http://www.onewarmcoat.org/
Food Drive
Another essential basic need for all of us is food. Many families struggle to find ends meet and put food on the table. You can also host a food drive party theme. Guests can bring canned goods to donate to local charities. The Greater Chicago Food Depository is a well known organization that collects and donates food to families in need. This organization works with many schools and non-profit organizations to help prevent hunger for many families. You can find more detailed information on a local food drive through their website!
www.chicagosfoodbank.org
Fundraiser
The sky is the limit. You can also host a fundraiser in which guests can donate money. How about having a bake sale at your home, and collect those monetary donations for your local charity? Food is always the best way to get guests to come to a party. Why not cook some of your delicious dishes to fund-raise money and donate those proceeds to one of your favorite local charities this holiday season?
Unfortunately, there are many families in our local community that currently struggle financially. However, there are many organizations that dedicate their time to donating basic needs to children and families in need this season. If you want to share the joy of the holidays with those most in need, then use one of these charitable party theme ideas to advocate for those in need. Enjoy the Holidays with a good cause!