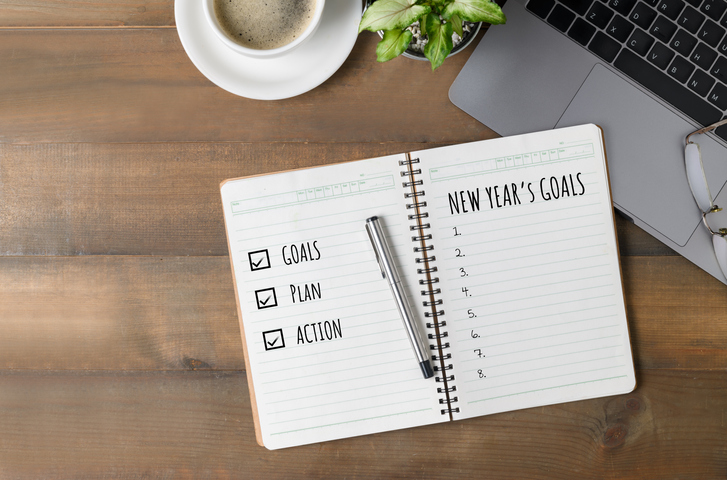 Ringing in the New Year usually means planning a New Year's resolution. If you don't know what resolution to plan for this New Year, then you may want to take these top 5 goals into consideration for 2016.
Health Status!
First of all, if you have not checked your overall health status in a while, then why not list it as one of your top priorities? Make sure that you are truly healthy by getting a physical exam. Sure, going to the doctor can be a bit intimidating, but your health status really matters. You can also slowly add simple healthy habits into your daily routines such as going for a walk, drinking more water, and sleeping more. Knowing that you're healthy can be a great start to a new year with a better you.
Clean Up!
Next, you've heard of "spring cleaning". Why wait until spring to clean your home? This is the perfect time to start cleaning different areas of your home. You may not be able to host a yard sale yet, but you can still toss out or donate clothes that you have not used in a while. This cold weather can also be an excuse to stay home over the weekend to start cleaning out the dust and germs. Not only will you have a cleaner home, but you will also be disinfecting the bacteria that can cause the common cold or flu.
Financial Growth!
January is the time to look back on your financial goals. Are you exactly where you want to be? If not, what will it take to reach your financial goals? Whether it may be cutting back on unnecessary expenses, getting a part time job for extra cash, or re-evaluating your career goal, this is the time to plan your financial future. Don't stress out on long term goals. Create realistic and reasonable short-term goals this year! Focus on reaching one goal at a time! You will then find yourself reaching that ultimate goal in no time!
Travel More!
When was the last time you traveled? Traveling overall can be the best experience ever if you make the best of it. There are many websites that you can find online which will have multiple deals (Google keywords "cheap flights"). Planning ahead of time is the key to a successful trip. Usually January is the best time to find post-holiday deals on plane tickets, hotel rooms, and car rentals! For this New Year, plan at least one amazing trip in which you can create new memories. Time flies, so act fast before the deals vanish into thin air!
Build Relationships!
Last but not least, this New Year is the perfect time to think about your current relationships. Many people say that the secret to a loving life is to surround yourself with positive people. Are you happy with those around you? Plus, when was the last time you talked to a relative or friend? If you have not done so, then give them a call or contact them through social media to show them you care. Remember, this New Year is the perfect time to talk to old friends, make some new ones, and evaluate the friendships you already have.
The New Year is already here. Start thinking about what you have accomplished so far. January is the perfect month to think about what goals you would like to reach next. However, time flies by quickly, so don't wait until next year to do what you can do today.