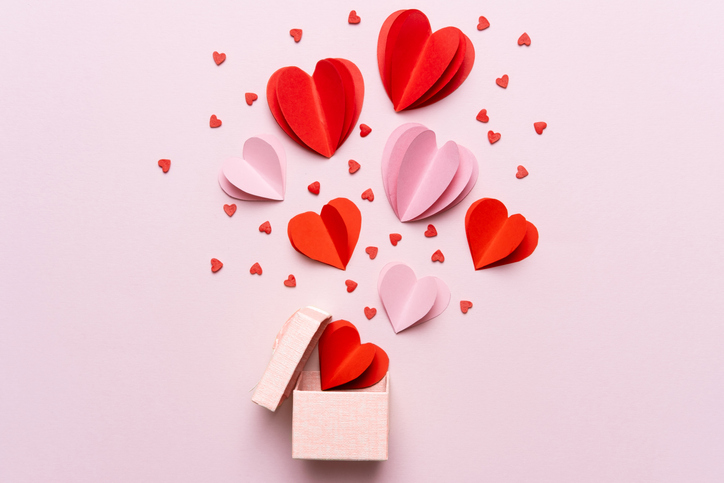 Valentine's Day is a very special day when you are in a loving relationship. When you have been with the same partner for years, then it's pretty hard to top previous gifts and surprises after doing it all already. However, if you are tired of the typical candlelight dinner momentum, here are a few selfless ways you can be spontaneous and surprise your Valentine.
Complete Chores or Errands
Are there any chores or errands that you normally hate to do? Well, this is the time to make it up to your loved one! Do you hate washing dishes, throwing out the trash, or doing laundry? Let your partner have this day off from chores or errands. Make a list of things to do for your partner and complete them throughout the day. This will show that you care enough to compromise, even if it's just for that one special day.
Enjoy an Activity Together
You both may not always have the same taste all the time when it comes to hobbies or activities. Why not make the sacrifice to enjoy a hobby that your partner may normally do without you? For example, play a sport or game you normally don't like, watch a TV show you can't stand, or watch a movie together that your partner loves to watch all the time. This isn't meant to be a torture for you, but instead it's meant to show that you love them so much that you're willing to sacrifice your free time to spend it with them.
Free Delivery
If either of you or both have to work, deliver something romantic to their workplace. You can choose to deliver flowers, cookies, a favorite meal, a teddy bear, or anything romantic that will make them smile while they're at work. Plus, you definitely should send something nice for delivery, especially if they're job consists of ongoing stress. They will be gratefully surprised when they receive an unexpected gift from you. This wonderful gift will show them how much you are thinking of them even while being busy at work.
Couple's Massage
Booking a couple's massage or spa treatment is the best way to reward each other as a couple. Life can be hectic, and work can be stressful. Going to a spa and spending calm, relaxing time together during massages can allow both of you to relax and speak peacefully. You will both enjoy being pampered together. The fact that you went out of your way to schedule a massage will remind them how selfless you are.
Go Dancing Together
If you prefer something more spontaneous, then try going out dancing. Going to a wonderful club with great music and good drinks is the best way to enjoy quality time with the person you love. Dancing makes you feel young and vibrant! The art of dancing is about the chemistry of two people, and sharing the joy of music with each other. What better way to enjoy your partner than a fun night out on the town? You definitely do not have to be a professional dancer to have a great time. Just go out and enjoy the moment. It will make you both feel as if it was your first date!
Love doesn't always have to be about how much money you both spend on each other. Instead, it is about how much quality time you both spend with each other. Therefore, if having a candlelight dinner has become too common in your relationship, then try out one or more of these ideas for Valentine's Day. Like an American author once said, "Love is that condition in which happiness of another person is essential to your own"-Robert Heinlein.