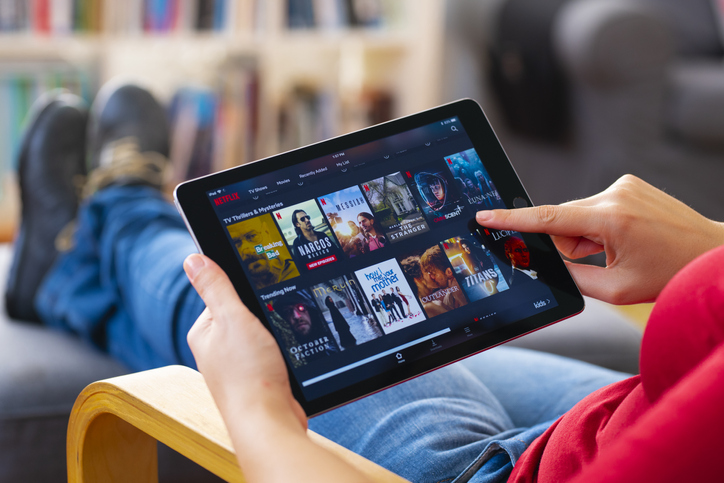 Cable television service is not cheap by any means. In fact, it's not uncommon for this single luxury to cost more than $100 per month, and that's not even including Internet service.
In these days of binge-watching entire seasons of television shows, having access to more than local network channels is important to many apartment renters. But the cost of cable sometimes makes that impossible. You'll be glad to know that with all the affordable options out there, it's easier than ever to access every show and movie you want to watch either at home or on the go.
If your cable bill is stressing you out, it's time to take matters into your own hands. Altering your services now could save you big bucks in 2016. If you are overwhelmed with all the choices out there, here's a brief overview of what you might want to consider.
Hulu Plus
Plans start at $7.99 per month; Free trial available
If your favorite programs air on major networks like ABC, NBC and FOX, then Hulu Plus is a service worth exploring. Although you cannot watch shows live as they air, they are generally available for your viewing pleasure the very next day. You can also watch past episodes on-demand, and you'll have access to a pretty vast library of past seasons if you need to catch up on popular shows from the beginning.
Netflix
Plans start at $799. per month; Free trial available
This fan favorite has a wide array of TV shows, but if you're looking for current or recent seasons or episodes, you'll be waiting a while. Netflix only adds full seasons at once–not episode by episode. So it could take up to a year or more for the season you're waiting on to finally appear. But if movies and documentaries are your passion, this is a good subscription service to have. Netflix is also building a great collection of original programs, too.
Amazon Prime
$99 per year (equal to $8.25 per month); Free trial available
There's a lot of benefits to being an Amazon Prime member. Access to thousands of movies, TV shows and original programs is just the beginning. How does ad-free music, unlimited photo storage, Kindle books and free-two day shipping on Amazon orders sound? While the upfront price may seem a bit hefty, the cost may actually save you a lot on shipping costs if you are a frequent Amazon shopper.
Use What You Have
If you already pay for Internet service and you have a computer, smartphone or tablet, there's plenty that you can stream online for free. Major networks like ABC let you stream TV shows either live or shortly after they've already aired.
Here's something else you probably already have–a library card! Chances are, your local library houses tons of DVDs that you can borrow at no cost. While this may not be as quick and easy as streaming directly from your device, it's still a beneficial option if your local library is nearby.
Break the Rules
It's best to use this one with a bit of caution, but people cut corners all the time in order to keep up with the shows they love. Do you have a friend or family member willing to share their streaming account password? Even Netflix's CEO said earlier this month that sharing account information with others is OK. That's likely because once non-customers get a taste of a great streaming service, they will eventually become paying customers themselves.
YouTube
If you don't plan on paying for any service at all, that doesn't mean you have to forgo entertainment altogether. YouTube offers an endless array of videos about, well, just about any subject you can think of. From cooking tutorials to learning about wild animals, YouTube will keep you glued to your small screen for hours–all for the low price of an Internet connection.
There's tons more services and devices that haven't been covered here. Apple TV, CBS All Access, ConTV, Crackle, HBO Now, HDTV Antenna, PlayStation Vue, Popcorn Flix, Roku, Shout Factory TV, Sling TV and more offer low cost and even free TV and movie streaming.
Related articles:
3 Ways Renters Can Cut Costs
Splitting Bills with Roommates
3 Things That Will Add to Your Monthly Housing Costs
Expenses to Prepare for Before You Move
3 Ways to Slash the Cost of Internet