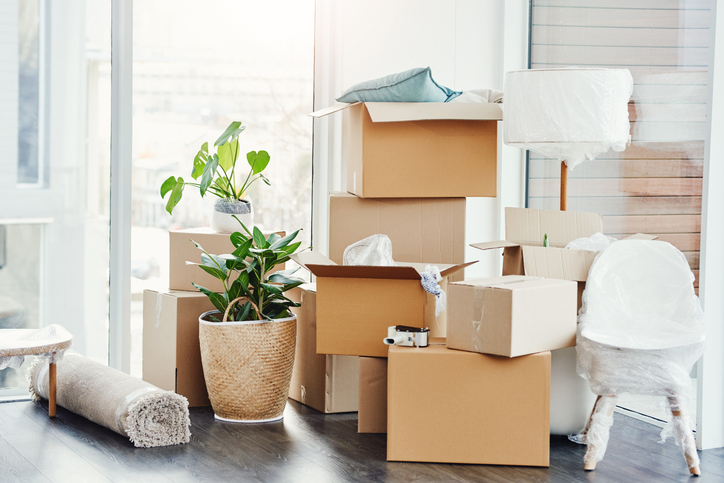 Moving into an apartment–especially your very first apartment–will no doubt bring about a number of different emotions. You will be excited, terrified and everything in between. You went through the stress of scoping out various apartments, finding the perfect place and planning all the logistics of your move. But don't think you're done yet because you're not. There are a few things you will need to remember to do once you finally get those shiny keys in hand.
Take Pictures
It is a common practice to perform a walkthrough with your landlord just before signing your lease and moving in. If your landlord does not take pictures of the empty apartment, then you definitely should do it yourself. It's just an extra precaution. For example, if there's a crack in the wall prior to your move in, taking a picture of it now could save you a headache if anyone tries to blame you for that damage upon moving out. If possible, try using a camera that has a date and time stamp function available so that you can prove when the images were originally taken.
Clean Up
Once you've signed that lease, it'll feel like moving day cannot come fast enough. But don't move too fast. Even though the carpet may have been cleaned and you can smell a fresh coat of paint, you will feel so much better after cleaning your new apartment to meet your own high standards. Arm yourself with some rubber gloves and basic cleaning supplies and get to work! Vacuum the carpet. Sweep and mop the floors. Wash the windows. Clean and disinfect the refrigerator and everything in the bathroom. Some renters even insist on changing out the toilet seat. Wipe down all the cabinets and countertops. Give your new place that fresh lemon scent!
Buy (or Borrow) What's Necessary
It's not quite time for fancy furniture and stainless steel small appliances yet. Start with the basics that you absolutely cannot live without. This is especially important if you're moving into your first apartment because there are a lot of essentials that you're bound not to have… yet. Think little things like a can opener and other kitchen utensils, light bulbs, a shower curtain, toilet paper, and a trash can. These everyday items are easy to overlook in the midst of a major move.
Be Social
It's up to you whether you want to knock on your neighbors' doors on move in day, or wait a while until you are settled in. Either way, the sooner you make a good first impression, the better. Introduce yourself by sharing your name and where you moved from. If your neighbors aren't home, leaving a nice "hello" note is a great way to take the pressure off yourself and let them come over when they have time.
Remember to Keep Calm
Moving is rough. It's physically, mentally and sometimes emotionally exhausting depending on your circumstances. But everything will be fine! Do whatever it takes to make your move a little easier. Make a to-do list that you can check off as each task is completed. Instead of cooking, order takeout during the week of your move. Leave your children and/or pets with a trusted family member or friend to keep them out of harm's way. Load your phone or tablet with upbeat music to keep the mood cheerful and light. All these small actions can make moving day a lot less stressful!
Related articles:
6 Ways to Make Winter Moving a Breeze
How to Help Your Child Cope with the Moving Process
Moving In Together After the Wedding: Here's What to Do
You're Moving… Who Needs to Know?
Moving On Up: Signs It's Time for a Bigger Place