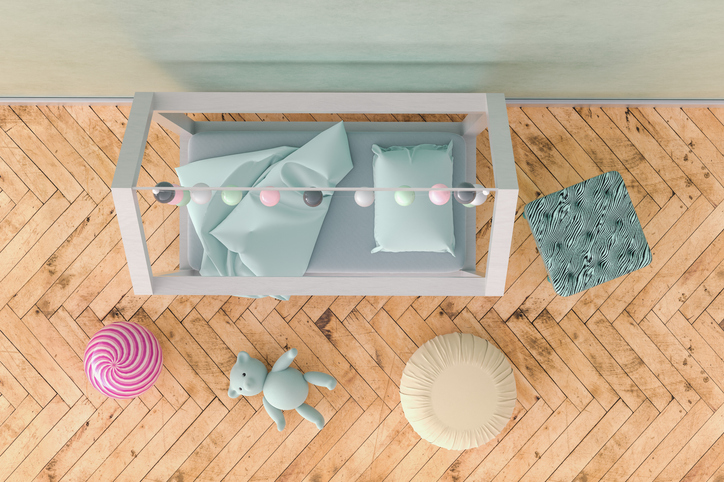 Having a baby can be the most wonderful moment for any parent. Plus, shopping can be super fun when picking out toys and accessories by the soon-to-be parents! Decorating the room or space can be fun as well. However, designing a room with the right colors can be a dilemma, especially before knowing the gender of the baby. Nowadays, blue is a traditional color chosen for boys while pink is for girls. However, before you start buying all pink or blue items, did you know that right before the 1920s pink was not a traditional girl color and neither was blue for boys?
Pink was considered to be a strong passionate "watered down red" color exclusively for boys, while blue was considered a much softer celestial tone for girls. As early as 1910s-20s, print media newspapers and magazines such as Time Magazines and Ladies' Home Journal agreed that 'delicate and dainty' blue should be for girls and 'decided and stronger' pink colors were for boys; they especially encouraged mothers to follow this rule of color 'if they considered themselves to be a follower of convention'. As a matter of fact, back in the 18th Century, Frenchmen used to wear pink silk coats that represented strength due to its strong vibrant color tone. The vibrant pink color personified strong characteristics of masculinity.
It wasn't until after World War II in which the colors gradually got reversed by many manufacturers. Therefore, if you want to add a little creativity to the already traditional blue and pink colors, then here are tips on choosing the right gender neutral colors for any baby room according to your personality.
A Circus Theme Nursery
If you love to have fun, enjoy vibrant colors, and love patterns such as stripes, zig zags or polka dots, then this is the best time to showcase your love for all. Why not come up with a fun circus theme? Below is an example on how to mix and match these patterns:
Walls/Ceilings: white is ideal since it will be the canvas to your fun theme. Decorate them with colorful picture frames, paintings, or wall poster stickers that represent a fun wacky look with clowns, circus animals, and other circus items.
Furniture: pick a strong bright pop of color to add a strong accent to the nursery or stick with white to tone the room down a bit.
Décor: Use bright colors such as red, yellow, orange, and green; use different patterns such as stripes, zig zags, and polka dots on curtains, beddings, and floor mats.
A Jungle Theme Nursery
If you love animals, enjoy nature, and prefer the toned down nature colors, then this will be the perfect theme for you. Why not create a jungle theme? Here are perfect examples on how to use soft neutrals for a nature look:
Walls/Ceilings: beige or gray walls are perfect since it will represent the colors of nature. Decorate them with animal frames, paintings or poster stickers for a wild life look.
Furniture: natural material such as wooden brown will be ideal for an earthy nature look.
Décor: keep using natural material such as woven rugs, fluffy pillows, or natural fabric-made curtains with brown, green, grey or beige tones.
An Ocean Theme Nursery
If you enjoy the sea, the beach or even the ocean, then making a theme out of the sea life is the right choice for you. Why not create an ocean theme? Here are simple examples on how to use monochromatic colors to create an ocean of your own:
Walls/Ceilings: using a monochromatic color such as blues for the walls or ceilings would be perfect for creating an ocean. Decorate the walls with starfish, fish, or other sea animals you can think of.
Furniture: metallic or sand color furniture would make sense to create a beach or underwater look.
Décor: Have fun with using toys that look like boats, underwater animals, or plants to give it a splashy look.
Now, you have an idea on some themes in where you can mix and match, use neutral colors, or apply a monochromatic look to your nursery room for all babies. You can never go wrong with colors. Plus, if you plan on having more than one child, then it will be convenient to simply pass the nursery down rather than spending more money on creating a new one.
There is nothing wrong with the traditional colors blue and pink. However, remember that there are other bold and creative colors you can use to express your personality, creatively speaking. Your baby will enjoy learning about different colors through the playful baby room created by you. Therefore, try out one of these ideas and let the fun décor begin.