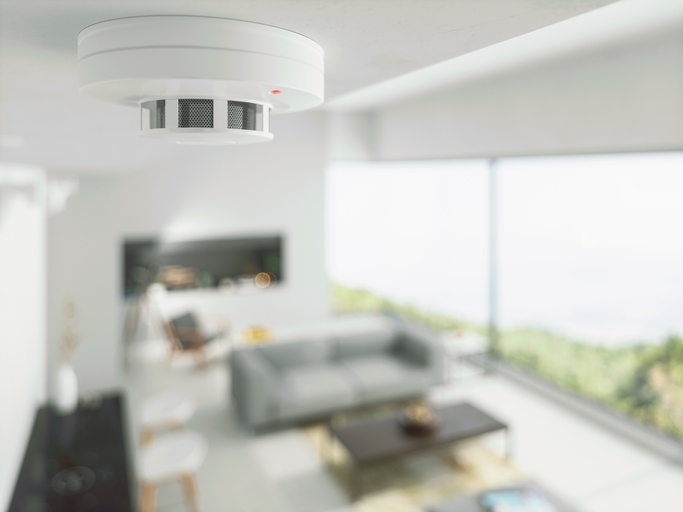 Keeping your home safe can be difficult when you have a busy schedule. However, it is always important to make safety your number one priority in order to prevent a fire. Accidents do happen, and you can only do so much to keep safe. However, here are 5 ways to keep fires away from your home.
Unplug Electrical Items
Don't overload electrical outlets with too many appliances or electrical items. Overloading and maintaining too many items turned on at once can create an electrical shortage due to overheating energy. It's best to turn off or unplug any appliance or item that isn't being used at the moment like hair dryers, television sets, or nightlights just to name a few. Buy multiple-outlet-surge-protector strips that are safe and high quality only. Never use cheap, low quality electrical cords or extensions. They usually overpower and overheat in a very short amount of time due to the cheap material used to make it. Other electrical items to look out for are heaters, fans, laptops, phones, and chargers.
Maintain Quality Appliances
Always make sure your kitchen appliances are working properly and safely. Whether your stove is gas range or electrical, make sure it's leak-free, and double-check connections. Take time to check the maintenance of the refrigerator as well. Refrigerators may also overheat overtime as they become older. Check electrical wiring and make sure everything works properly. Microwaves are trickier since they're left on power mode but not necessarily used 24/7. However, through time the electrical wiring may get damaged and create sparks, so pay attention to it. If you hear any weird crackling sound when heating up food or water, it may be damaged. If you hear or notice anything odd then call a repairman. Otherwise, it may be time to replace old appliances for new ones.
Keep Water Away
Believe it or not, water can also create fire hazards. Leaving the water running for too long can over-leak to an electrical area and create sparks. The sparks can then catch fire with any hazardous item like cloth, detergent, or paint. This is why it's important to keep every area inside and outside of your home clean and dry. Double check garages, basements, and porches to make sure there are no hazardous materials left lying on the floor. The bathroom can also be hazardous when water from the sink or tub comes in touch with electrical items such as hair appliances, radios, or other electrical items.
Children's Safety First
This may be common sense, but every year there is always sad cases about children suffering burns from accidents at home. If you have toddlers, baby gates and fences work wonders when keeping children away from dangerous areas in your home. If children are old enough, then talking to them and training them on safety will do the trick. Some tips to follow would be keeping dangerous, poisonous, or hot items out of reach. Locking doors and buying baby proof items can help too. Never leave cooking food unattended, if in any case you must walk away from the stove, then at least keep the heat as low as possible to prevent spills caused by overheating food or water. You can also use a timer to remind you to check on your cooking every 5 to 10 minutes, especially when you are multi-tasking.
Life Saving Items
One last thing you can do to protect your home from a fire is making sure to have these following three life-saving items: smoke detector, carbon monoxide alarm, and fire extinguisher. Check every month to make sure your fire alarms and carbon monoxide detector(s) work properly. Change the batteries to both items at least twice a year. With that been said, it is also good to have a fire extinguisher in your house. In case of an emergency, fire extinguishers can stop the fire completely or at least prevent it from spreading quickly. Also, be careful with items that can create fires if unattended such as candles, cigarettes, and chimneys. Remember to call 911 and get out of your home if you smell something odd or feel strange symptoms. It can either be a gas leakage or carbon monoxide.
Life can get hectic sometimes. However, keep in mind that the safety of your home is important too. It's always better to be safe than to be sorry.
Related Articles:
Understanding Radon Disclosures
Understanding Lead Based Paint Disclosures
Stay Safe While Living Alone
Keeping Your Home Safe While on Vacation
Halloween Safety Tips for Apartment Communities