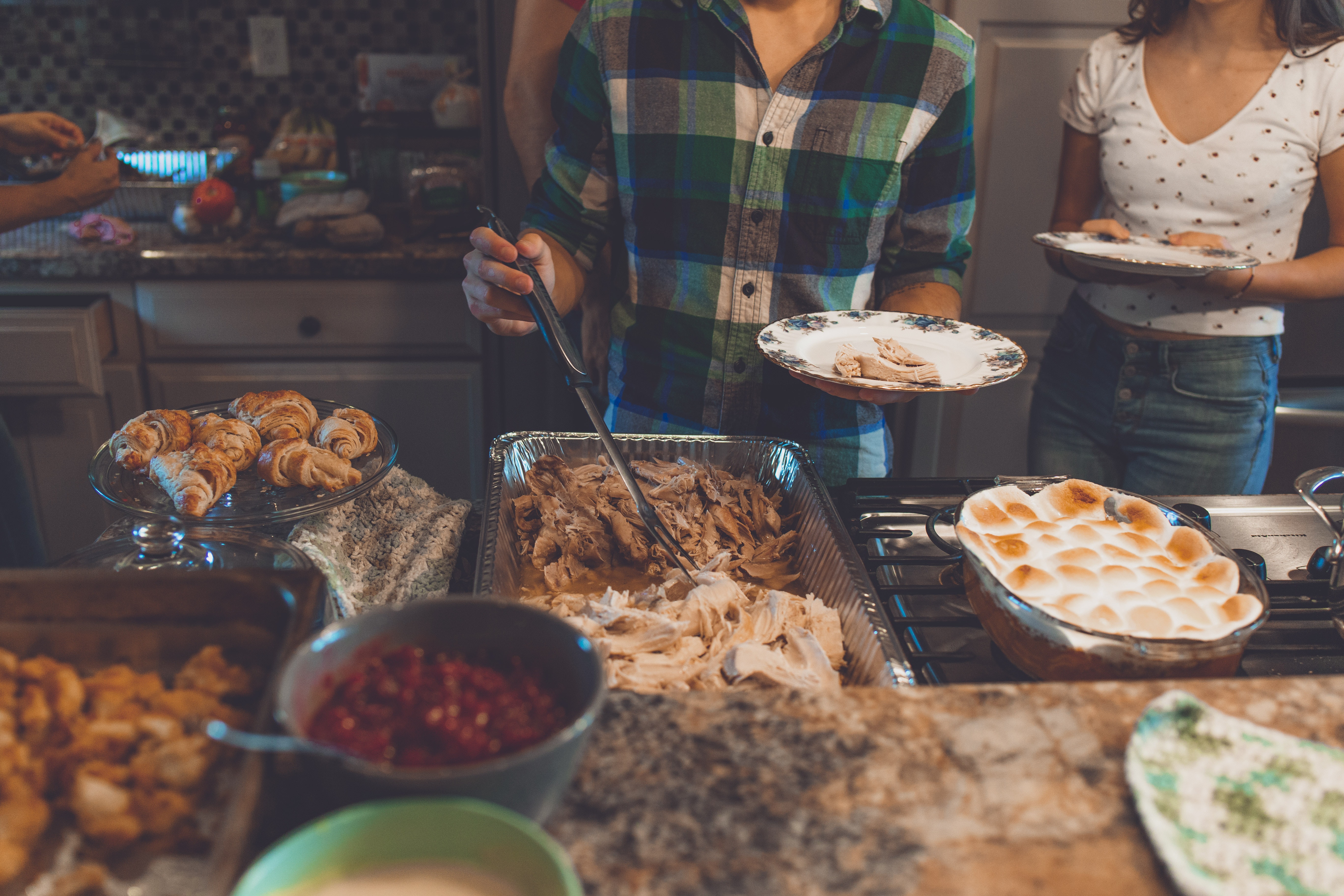 Are you already feeling stress and anxiety at the mere thought of hosting the holidays at your place this year? Don't worry. A little preparation can go a very long way. Before friends and family barge their way in, here are a few things you can do in the coming weeks to make sure everything is in place and your guests are comfortable.
Purge all the edible things
When is the last time you took a close look at those half-used ketchup and mustard bottles? Are you sure they haven't expired? Take the time to go through your refrigerator, freezer, cupboards, and pantry to pull everything that you know is no longer safe to eat or is no longer serving any purpose. If you know you aren't going to eat it or use it, toss it now. This will allow you to see how much space you really have to store ingredients for all of your holiday meals, and have enough room to chill or freeze leftovers.
Prep that guestroom
Got an extra room in your apartment? Surely it'll be the perfect spot for whoever needs somewhere to stay for a night or two over the holidays. Vacuum and dust the room. Drape the bed with fresh sheets and a super warm blanket if you know it'll be cold. Make sure the closet and drawers have ample space for your guests to hang and store their things. While a nice touch would be to add a delightful touch like drops of essential oils or fabric softener sheets around the room, be mindful that some people do suffer from allergies from those scented extras. Finally, you might want to go the extra mile and sleep in the room yourself for one night. How does it feel? Is anything missing? How's the noise level? The temperature? Is there anything that would make a guest feel uncomfortable or not at home?
Stock up on everyday items
There are some things that you can just never have too much of. Toilet paper. Paper towels. Soap. Shampoo. Conditioner. Toothpaste. Some might even deem coffee important enough to add to this list. To take things a step further, you might also think about getting carpet cleaner, aspirin. Even though people do tend to travel with their own things, someone is bound to forget something at some point. Try to brainstorm as early as possible for all the things you or your guests might need. The last thing you want is to have to make a store run, especially when many stores are closed on Thanksgiving and Christmas.
Create a welcoming kitchen corner
This is an awesome way to really make your guests feel at home. What can you add? Oh, so many goodies! Coffee and creamer. Bagels or muffins. Mini cereal boxes. Oatmeal packets. Fresh fruit. Make sure your guests know that these items are available to them so they aren't starving before the official meal of the day is served.
Degrease the oven and microwave
If you don't clean your kitchen appliances often, just before the holidays hit would be the ideal time to tackle it. You will likely be heating up leftovers all season long, so now is a great time to get them in tip-top shape. In the microwave, remove the round glass plate and wash it by hand in the kitchen sink. For the interior of the microwave and oven, you can opt for good old warm soapy water, or an oven cleaner product if the built-up grease needs something more powerful. Be sure to read the directions carefully as the fumes can sometimes be too much to handle. This is a task you will want to complete a few days or even a week before you expect your holiday cooking to begin. You don't want those chemical fumes lingering on Thanksgiving day!
Make it feel like the holidays
There's no need to completely deck out your apartment with all the holiday frills… unless you want to. A small touch here and there would be just fine. A small pumpkin as a table centerpiece. Line the front door with lights or a glittery garland. Holiday-scented candles in the bathroom. A beautiful wreath on the front door. You get the idea.
How are you preparing your apartment for the 2019 holiday season?