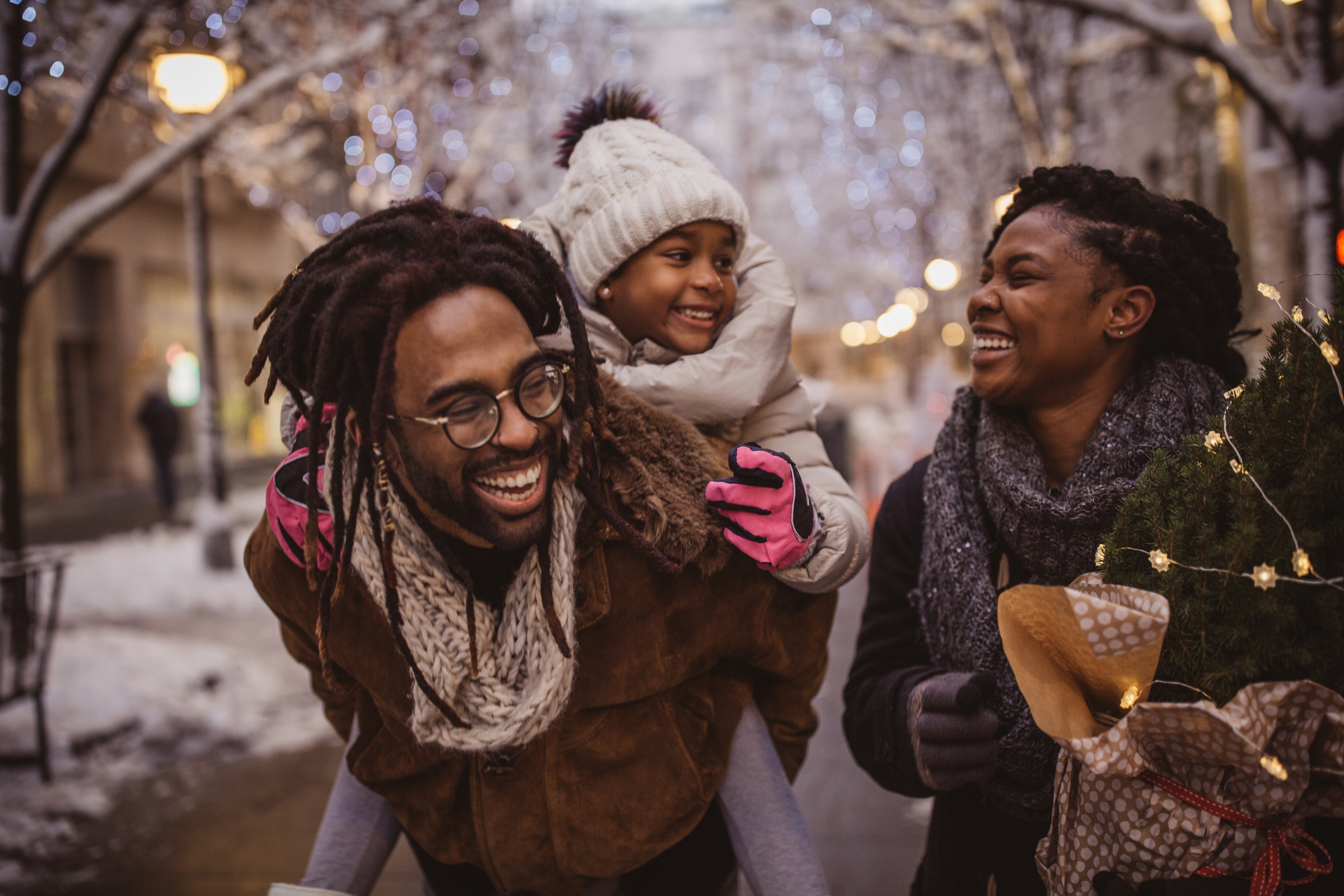 With the holiday season upon us, it's time to get in the spirit. For some people, this may be your favorite time of the year. For others, you might have trouble decorating your place in the midst of all the craziness happening at work and other responsibilities. However, regardless of how busy you are, no one likes a Scrooge.
It's understandable why you might feel stress when thinking about decorating your home for the holidays. Nonetheless, there are easy, cheap, meaningful ways to decorate your place that will put a smile on everyone's face.
It's winter, it's cold out there, there's nothing wrong with trying to add a little warmth to the wintery wonderland by putting up some lights, lighting a scented candle, or investing in a small tree. It's the little things in life that make the difference.
With that in mind, don't ruin your holidays by forcing yourself to adhere to other people's expectations. If you're feeling kitschy, go for the gaudy snowman. If you're celebrating Kwanzaa, go ​all-out for the karamu​. The point is, decorations should be for ​you​ to enjoy. The first step to getting the most out of them is remaining true to yourself and remembering what's important to you and your family.
This holiday season, decorate your home with excitement, allow yourself to get into the holiday spirit and do so without breaking your bank.
1. Less Is More
When it comes to ​decorating your house​, there can be a tendency to overthink it all. You may have some elaborate display planned in your head. Not to discourage you from trying to attain that elaborate display, but it's not worth racking your brain over.
A simple, authentic touch​ of decorations can accomplish more than a forced abundance. Purchase some inexpensive Christmas lights from Costco or a nearby thrift store. Go to the candle store and pick up some Christmas scented candles. Buy a singing Santa Claus for your kitchen to spice up the morning. You don't have to go crazy, but if you like a particular holiday decoration and believe it adds to the character of your home, by all means, go for it.
If you're dead set on going all-out on your decorations, make sure to plan ahead. Write down exactly what you're envisioning and you'll be shocked at how much time and money you can save by eliminating distractions from your shopping list. You don't have to be a minimalist, but the more strategic you are, the better the outcome.
2. Decorate With Your Family, Friends, or Significant Other
Regardless of what you celebrate, the holidays are a time ​to come together​ and spend quality time with each other. First of all, no one wants to decorate alone. It makes decorating feel like a chore. Instead of spending fifty dollars on dinner for a date, taking the kids to a freezing, overpriced display of lights, or going out with your friends to a bar, stay home and make decorating an event.
Start your night off with some hot chocolate (with schnapps) and play some games after you decorate the living room with friends. Make craft night a family tradition so that you can remember and cherish each holiday season. Light some candles and set the mood with some smooth Christmas albums as you decorate the house. Be creative.
Holiday decorations are about your attitude. They can be as good or as bad as you want them to be. If you're spending time with the ones you love while decorating, how can you be stressed?
3. Decorate By Cooking
Decorations don't have to be nonperishable. In fact, I would venture to say that quality, home-baked cookies get me into the holiday spirit more than any sort of material good. If you're not into the light shows and plastic trinkets, you don't have to feel left out. There's plenty of charm to be found in the kitchen.
More often than not, we only have the budget for one feast. Don't be afraid to experiment. Again, the holidays aren't about how much you can buy, they're about how creating memories with your loved ones. Check out Pinterest, there's no shortage of fun ideas. Have your mom or grandmother teach you that recipe you've been meaning to learn. Make a gingerbread house with your child.
My fondest holiday decoration memories don't involve staring at decorations all night, they have two things in common: my family, and food. I remember the scent of my grandma's stuffing and yams and I remember sitting together as a family at the dinner table, sometimes arguing and sometimes laughing. The decorations merely outlined the setting.
Enjoy The Holidays
Don't get too caught up in the commercialism of the season. While you're watching those adds on television every night that are trying to sell you this item or that, remember that the holidays aren't about how much money you spend or how fancy your place looks.
The holidays are a celebration of the year you've had. It's a time to reflect on the new friendships you've made and cherish the friendships you've kept. It's a time to show how much you care about your family, and remember the loved ones you've lost along the way. You don't need bells and whistles to do so.
So make the messy crafts with your children, go make a snowman, and be proud of that little, lit-up tree in your window. Remember, it's the simple things in life.