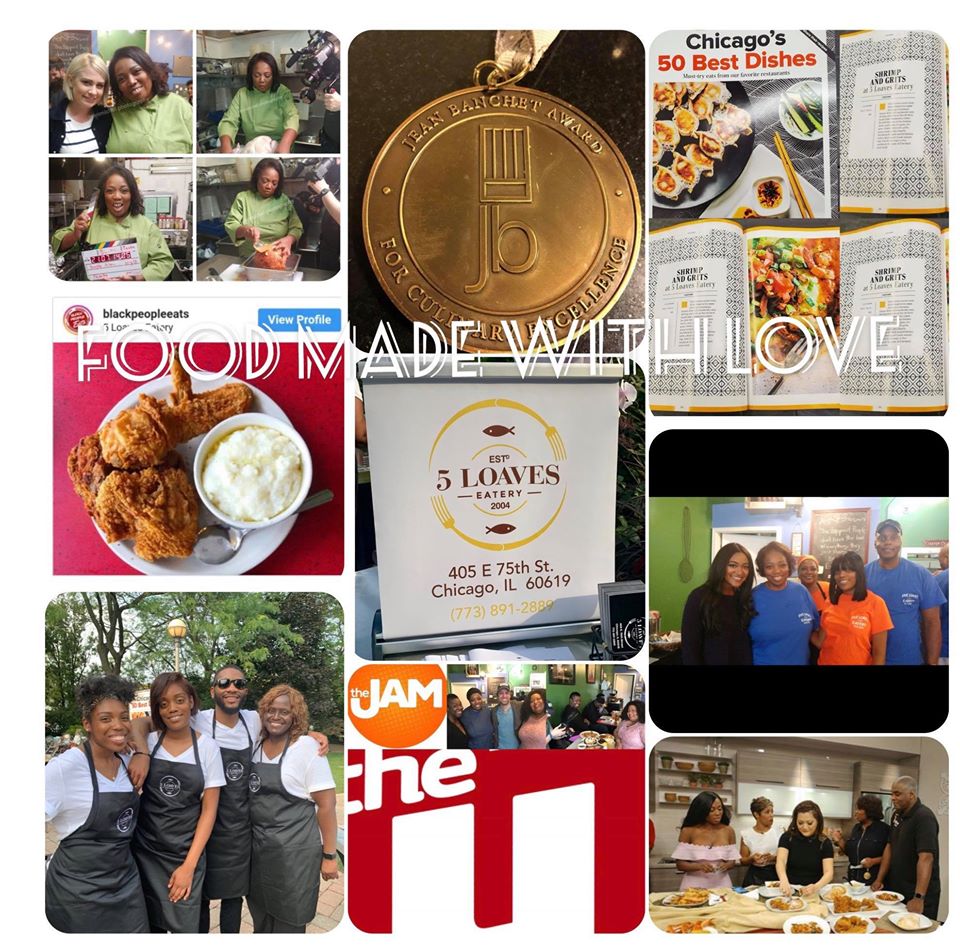 Image from 5 Loaves Eatery Facebook page
5 Loaves Eatery is the place to check out when you're craving authentic, hearty Southern-comfort food. The small, quaint restaurant in Chatham is bursting with personality. Bold color choices and art pieces adorn the walls, and invite customers into the busy, packed space. Get here early for a table because this is the local's best-kept secret!
We made sure to do our research before stopping by for lunch on a nice summer day. The number one recommendation on the menu is the smothered country potatoes – you can't miss them! These deliciously soft, chunky, fried potatoes are seasoned to perfection to pair with any meal. We also came to 5 Loaves Eatery excited to try the fried chicken, and it did not disappoint!
Potatoes can be enjoyed in a scrambler with anything from scrambled eggs, pork sausage, cheddar cheese, green peppers, onions, and tomatoes. Vegetarian options are available along with healthier turkey alternatives. Scramblers can also be served with grits or rice. This savory masterpiece harmoniously married tangy cheese, velvety eggs, crunchy vegetables, and the best potatoes you will ever eat.
It was tough to choose between their many options for pancakes, but we found that the real gem is the lemon zest pancakes. These famous, pillow-like pancakes pair perfectly with the smooth, creamy, zingy sharpness of the homemade lemon-butter sauce. These hotcakes will give your mama's a run for her money.
Lemonade is served by the mason jar and satisfyingly quenches your summer thirst. Sweeter than a typical lemonade, it complements any of the salty, savory breakfast and lunch dishes.
5 Loaves Eatery has some of the best food on the south side of Chicago. The lemonade is sweet, but the restaurant is even sweeter. Be sure to stop by!