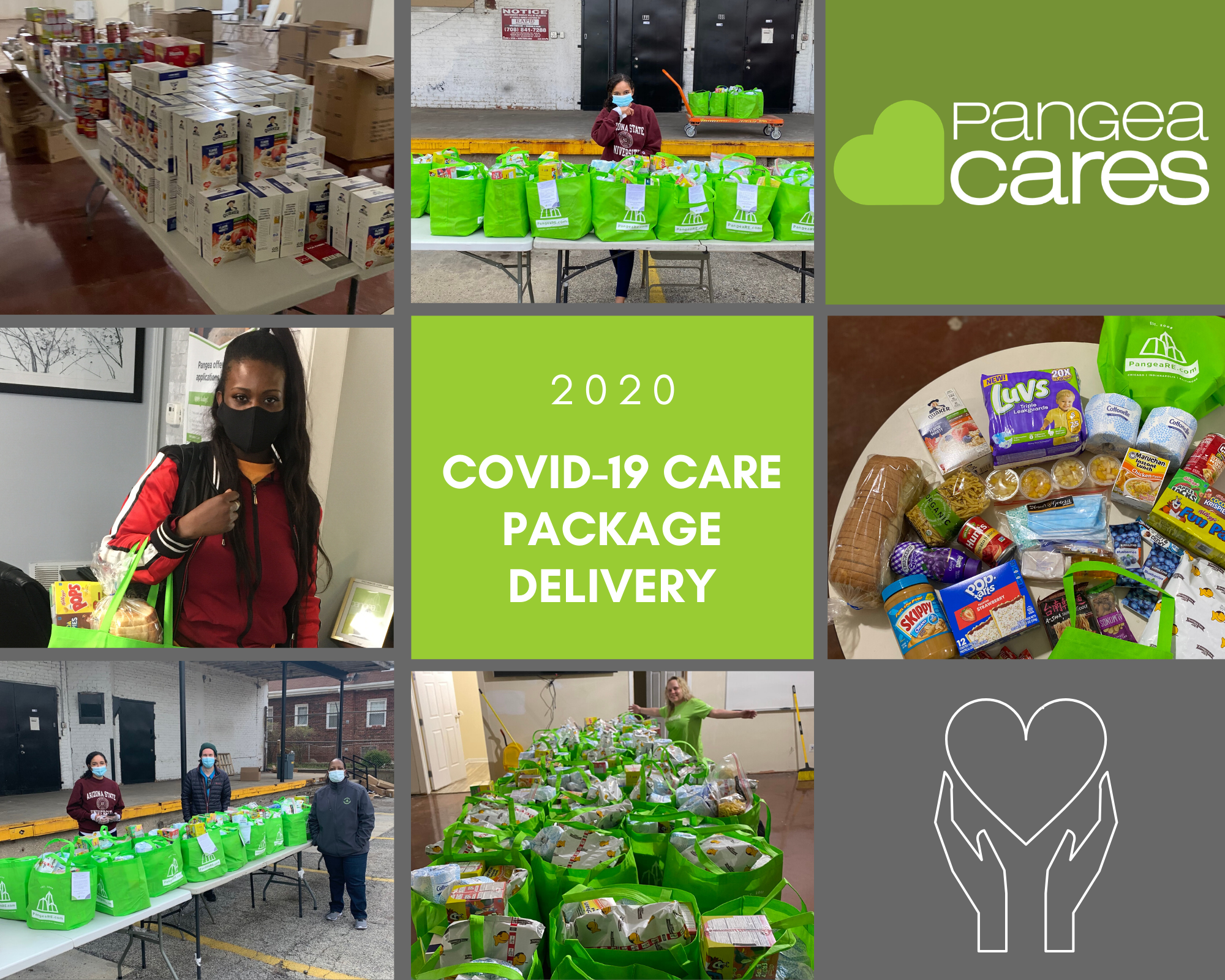 It's no secret that the novel coronavirus pandemic has uprooted and changed the way America, and the world, functions. Lower-income neighborhoods especially have been impacted by the COVID-19 shelter-at-home protocols and closures of restaurants, bars, and other small businesses.
Given that many of Pangea Properties' residents have been impacted financially by the coronavirus, we knew we wanted to do something to support them and help get everyone through this difficult time. In addition to working one-on-one with anyone struggling to pay rent, and discussing personalized plans that are best for each individual, through our nonprofit arm (Pangea Cares) we recently delivered care packages to residents in need.
Peter Martay, CEO of Pangea Properties, said when asked about Pangea's response during the coronavirus crisis: "As building owners, we are responsible for providing our residents with a safe place for them and their families to live. During the pandemic we have been in regular contact with our residents and we learned that some of them have experienced hardships. We wanted to find a way to help them navigate this period. We have been working with residents who are struggling with rent payments and we are fortunate we were able to do more by providing other necessities as well. We hope to expand this program to touch more residents in the near future."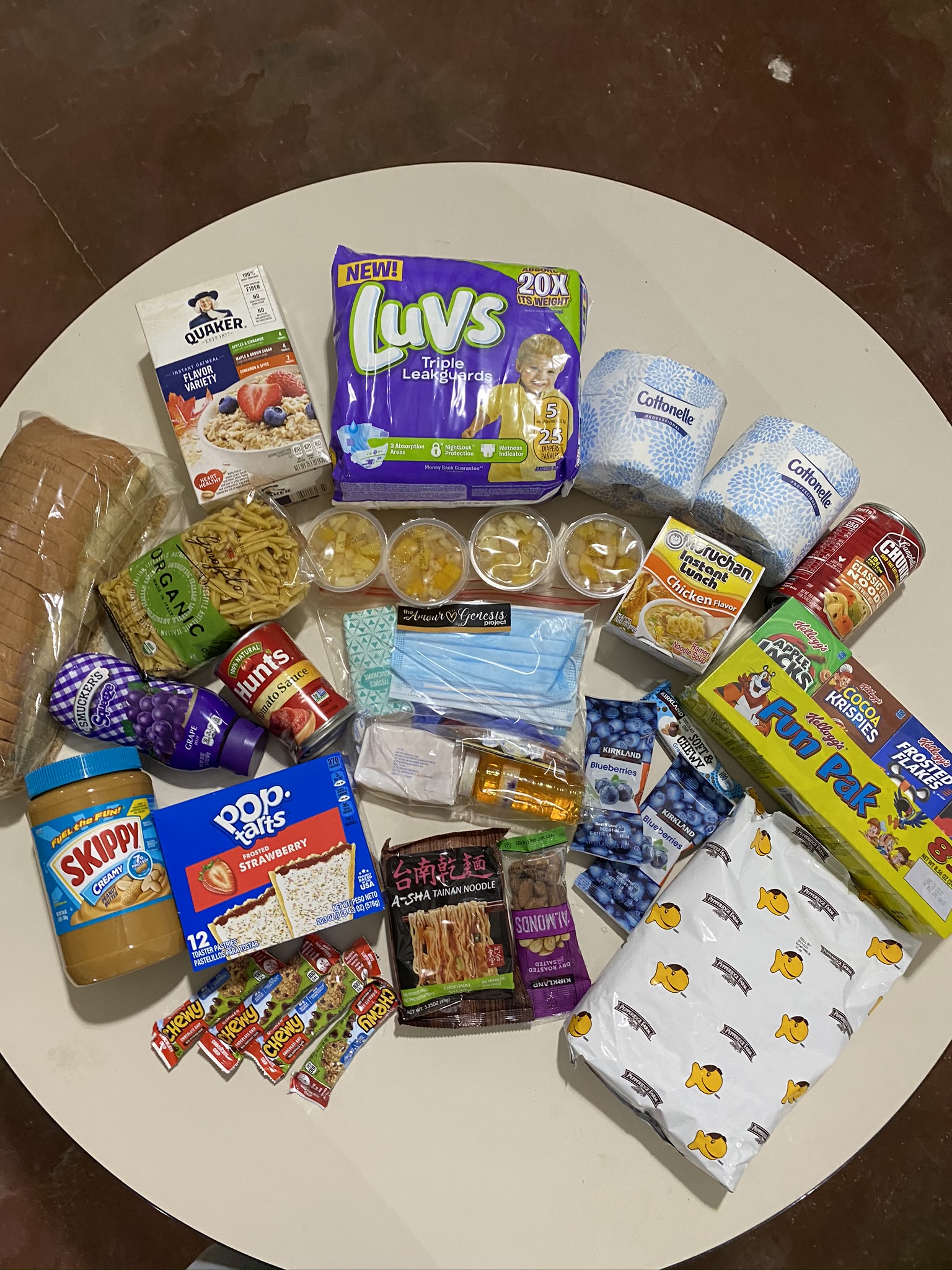 Assistant Property Manager Natalie Prater was one of the first volunteers to sign up for the care package delivery. "I get to talk to residents every day now on how hard it's been since the pandemic began," Prater said, "and a greater need for events like [the care package delivery] will be needed in the upcoming months if this doesn't end soon."
Organized by Pangea Cares Program Director Chanelle Cromwell, volunteers packed and delivered over 100 individual bags filled with non-perishable items such as pasta, oatmeal, and canned soup, as well as items like bread and toilet paper that have been harder to find in the past few months. Cromwell and team also contacted each recipient to ask for special requests to pack such as fruit, diapers, and deodorant.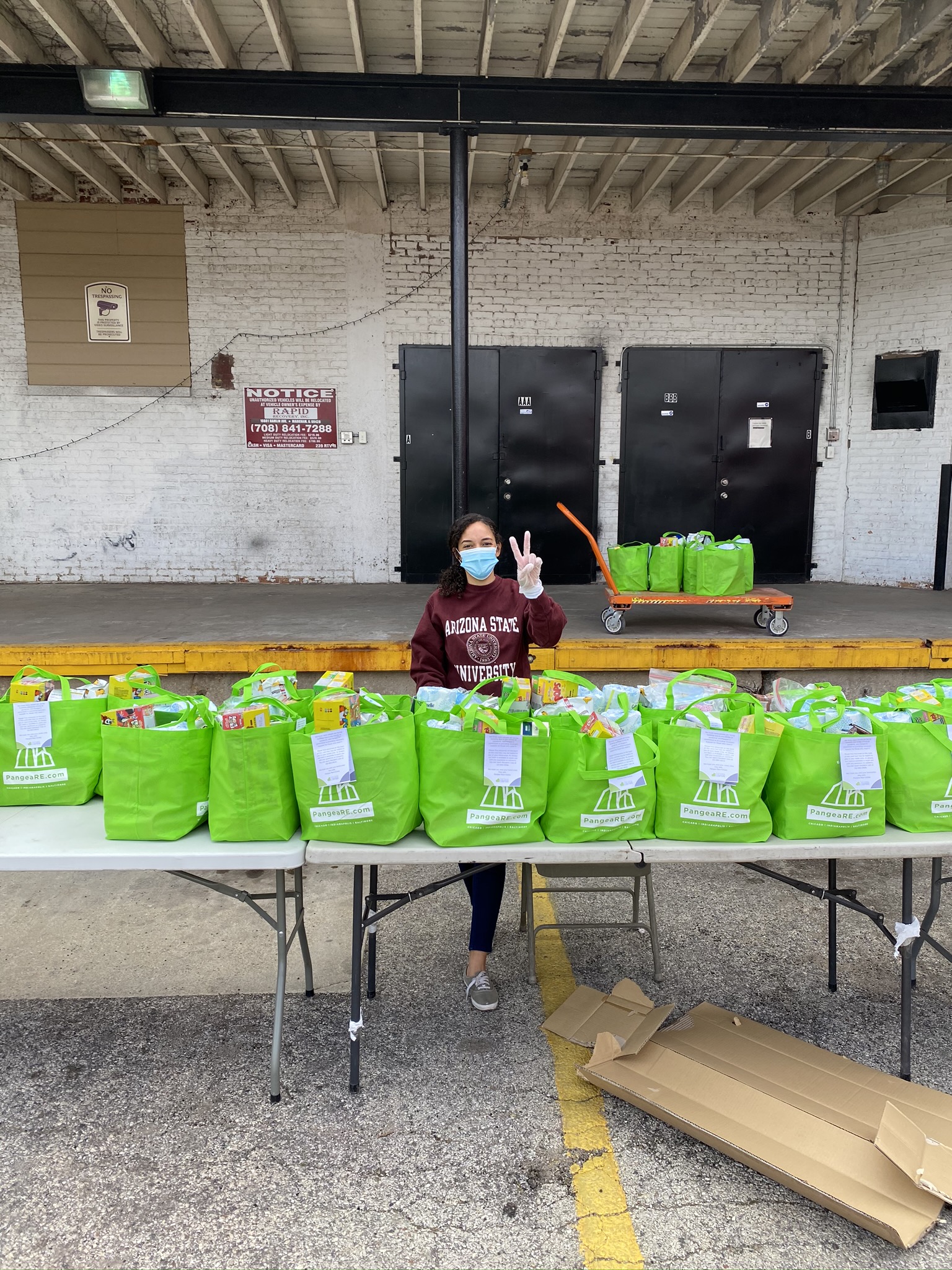 Special thanks goes to Genesis Emery, founder and president of The Amour Genesis Project, who donated PPE and sanitation supplies including gloves, masks, alcohol wipes, and soap for each care package. "It's truly an honor to be able to help support Pangea's residential community by providing the essential items and resources that many of our Chicago communities are struggling to find," said Emery.
"All of the tenants were super excited, happy, and appreciative for the care packages," recalls Property Manager Edonna Larkins. "I like to think that our tenants live and stay with us because Pangea creates a community for them, one that is built on relationships to improve the tenant experience while providing quality housing. For me, it matters that my employer cares about their residents, which is why I enjoy volunteering."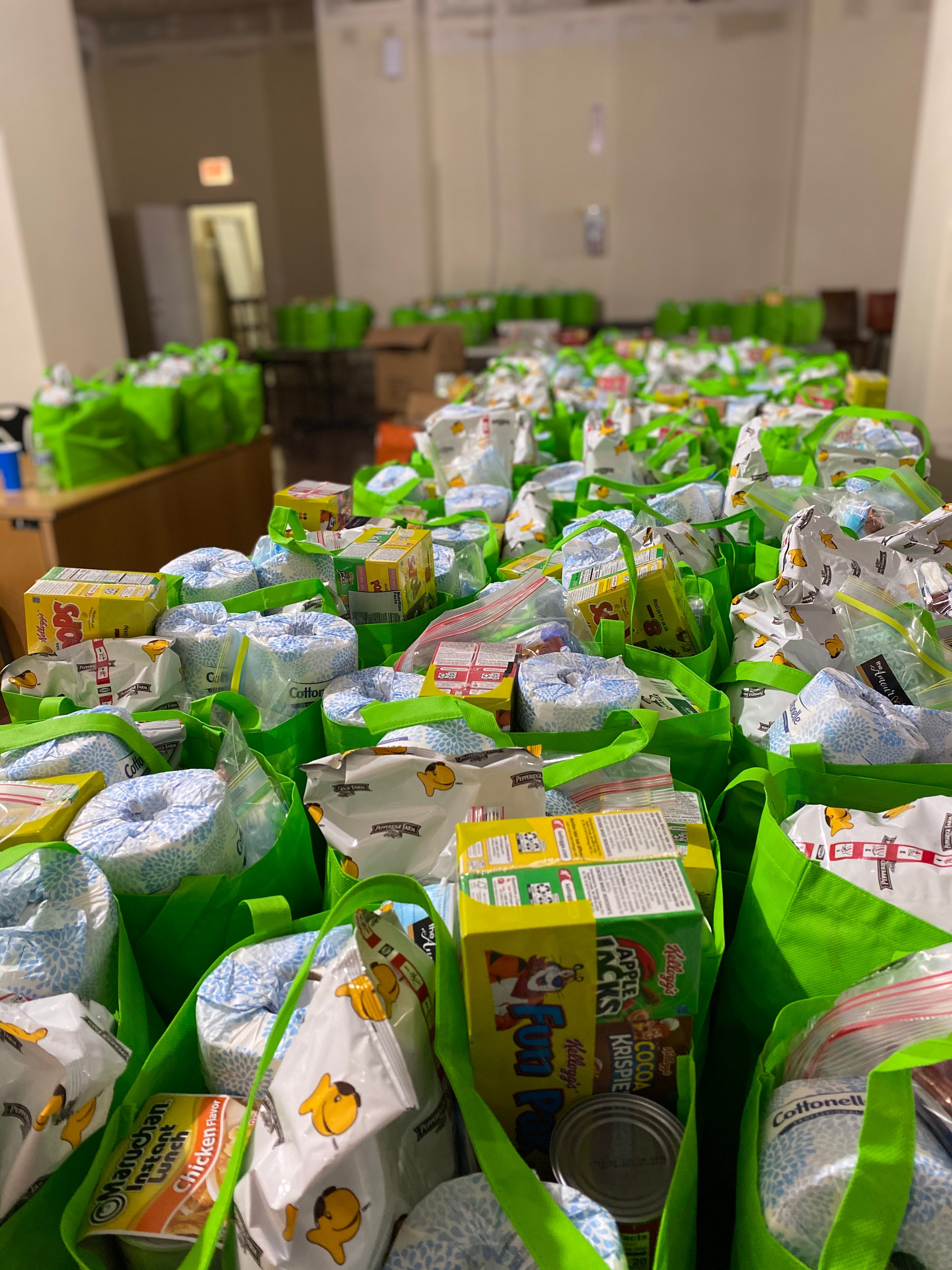 One care package recipient, Brenda Hunt, is recovering from COVID-19 and was recently cleared to go back to work since being hospitalized in early April. She gladly tells her story and has a message that this pandemic is "very real". She started feeling ill at the beginning of April, but first thought it was a sinus infection or allergies. Soon she started experiencing a cough, fever, and shortness of breath that prompted her to call her doctor. She eventually went to the Trinity Hospital emergency room where she was admitted and spent the next 10 days until the doctors were confident that she could breathe on her own without the need for an external oxygen source.
She recalls the entire experience to be very scary, especially when the disease progressed to pneumonia and her oxygen levels went down as low as 85. She clearly remembers the sobering thought: "I'm not ready to go." Now on the other side of it, she wants to emphasize that "it's serious and I don't wish it on anyone".
Hunt, several years younger than the "at-risk" age group, also wants to stress that COVID-19 doesn't discriminate based on age. For up-to-date information as well as frequently asked questions, visit the CDC's website.
Thankfully, Hunt was fortunate to walk out of the hospital on her own, to the applause of doctors and nurses cheering her on as she walked out the doors. She wants to thank her medical team, Dr. Heidi Brookenthal at Trinity Hospital as well as all the other doctors and nurses who cared for her and worked for her specific needs. She also wants to send thanks to her Property Manager, Magnolia Lipscomb, who checked on her before, during, and after her hospital stay and delivered her care package.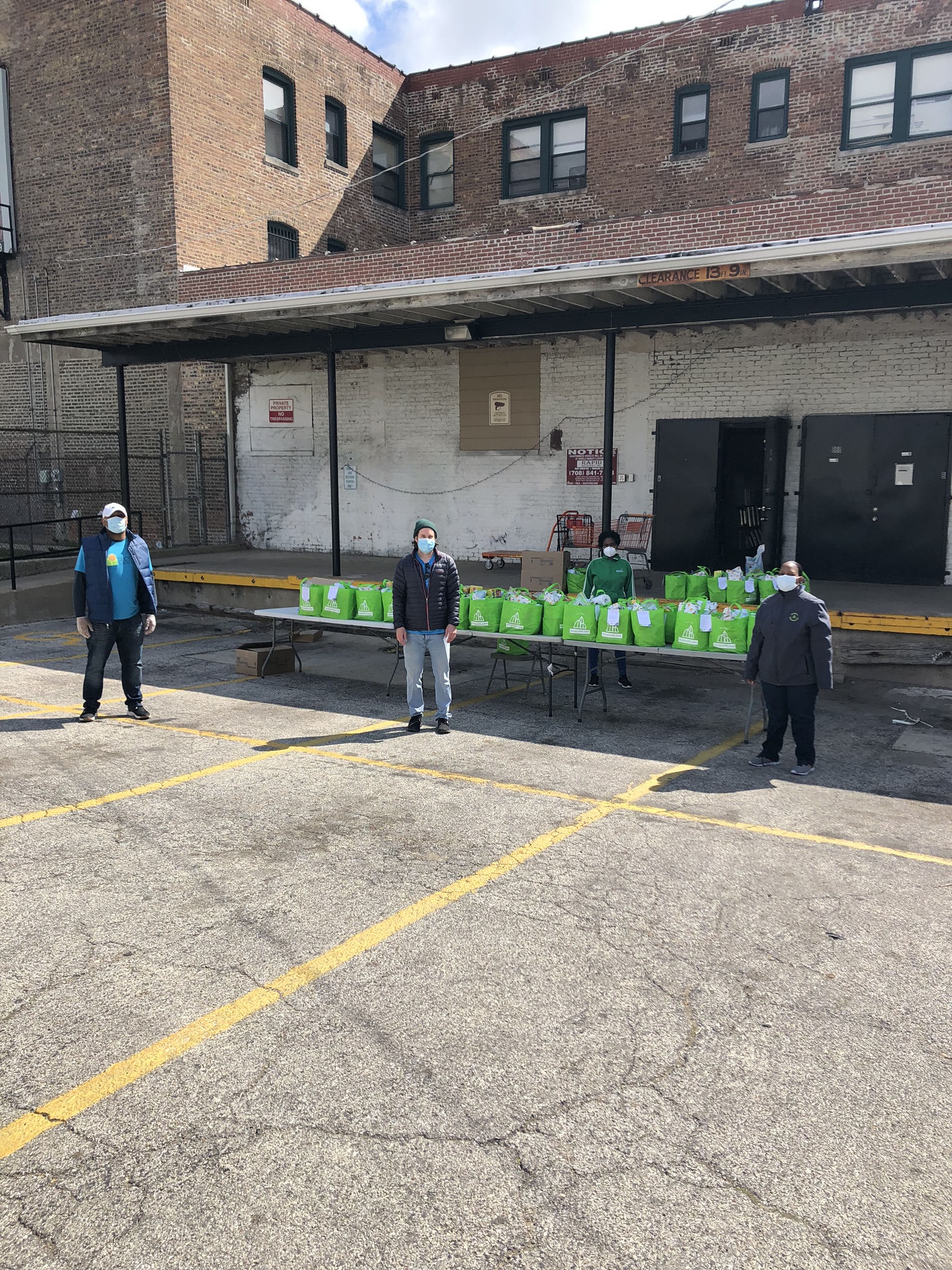 A total of 20 volunteers signed up to help with the Pangea Cares event. In order to maintain social distancing and reduce the risk of transmission, one team of two packed the bags and another team of two loaded the bags into the delivery drivers' trunks and back seats. Everyone took proper precautions and wore PPE.
To Property Manager Sterling Coleman, the day was well worth the work. "I chose to volunteer because I felt it was a good opportunity to show our residents that Pangea does really care," he said. "Hearing the appreciation in the voices of the residents as I called to inform them that we had packages for them was priceless."