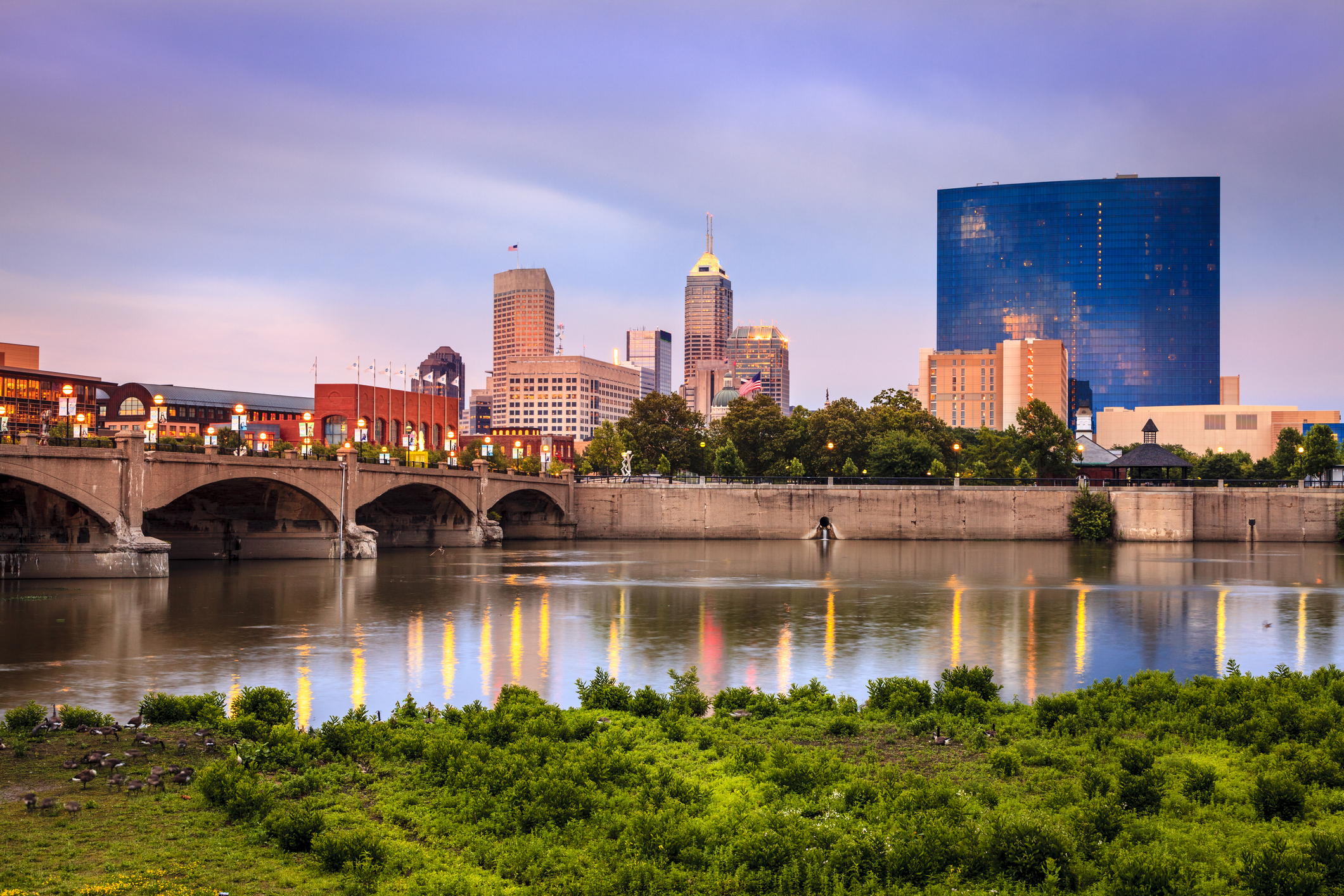 Coronavirus affected communities across the globe differently. Areas like New York continue to labor with no end in sight for a plan that brings economic and societal reprieve. Other areas like Indiana have lower numbers and are seemingly on their way to a full-scale re-opening.
The battle for states like Indiana is about carefully, but quickly reopening. In a state with 30k cases, they appear to be winning that battle. But with so many unknown variables, the answer to which restrictions should relax, and how quickly they should do so, is a murky one.
If you're an Indianapolis resident wondering what re-opening looks like for you, read on.
Restrictions Lift in Time For Memorial Day Weekend
Gov. Eric Holcomb decided to initiate reopening two days earlier than planned to promote Memorial Day Weekend recreation. The announcement signifies the beginning of Stage 3 in the re-opening process, turning Indiana into one of the furthest progressed states in the country.
Hoosier Stage 3 Guidelines
Indiana's stage 3 is one of the most aggressive re-opening campaigns in the country and brings a hopeful outlook to the re-opening process. Under stage three, Indiana officials recommend the following guidelines:
Citizens 65 or older and those with known high-risk medical conditions should limit exposure at work and in their communities
Remote work recommended for businesses that can operate remotely without significant detriment
Face coverings recommended whenever leaving the house
Social gatherings of under 100 allowed provided citizens adhere to CDC social distancing guidelines

The gathering limit applies to:

Wedding receptions
Parties
Graduation ceremonies
Any other event where people have close contact with each other for extended periods of time

All nursing homes are closed to visitors
All travel restrictions lifted
What is Opening?
Indiana's phase 3 may give the impression that the state is fully reopening; that's not the case. While many of the re-opening restrictions are lenient, there are still stipulations for businesses who are eager to restart commerce.
Retail businesses are only allowed to operate at 75% capacity while observing social distancing rules.
Gyms, YMCAs, fitness studios are reopening but can only operate at 50% capacity.
Community pools and campgrounds are reopening.
With the exception of contact sports, practices and recreational activities may resume.
Basketball and tennis courts, soccer and baseball fields reopening.
Campgrounds are re-opening Friday morning.
Raceways begin without spectators.
Youth summer day camps to resume June 1st
Restaurant dining rooms allowed to operate at 50%
What is Still Closed
The biggest sector of business remaining closed is the entertainment industry. Movie theatres will remain closed until at least June 14th. Many theatre owners were set to open Sunday, May 23rd as there was uncertainty whether movie theatres were part of stage 3 or 4.
Bars and nightclubs will likely be the last establishments to fully reopen and how many will have to close for good remains unanswered. The earliest bars and restaurants will fully re-open is in mid-June.
Cultural events such as festivals and concerts are on the same timetable as bars and nightclubs but could stay off-limits even longer than bars and nightclubs. Their re-introduction will likely depend on the success or failure of bars and nightclubs re-opening.
All K-12 facilities and activities are closed until further notice, and will likely shut down all summer. There is even a possibility they stay closed for the beginning of the 2020-2021 school year, but it is still too early to speculate.
Playgrounds remain questionable and casinos will remain closed until mid-June as well.
Information on Home Bills in Stage 3
Many are wondering whether the progression from stage 2 to stage 3 will affect their home bills. The good news is the prohibition of turning off people's utilities during the pandemic will continue. So if you're going through tough times, you won't have to worry about your heating or air conditioning shutting off unexpectedly in the middle of the day.
Rents and mortgages will also remain as they were in stage 2, prohibiting foreclosures and evictions. Many banks and property management companies are also offering extended payment options and waiving late payment fees.
The government is doing its best to keep transportation accessible, extending vehicle registration and driver's license deadlines.
Is Reopening Safe
Hoosiers face many economic and mental health challenges as a result of the pandemic. Considering the relatively low number of Indiana coronavirus cases, re-opening seems like a smart decision. The longer states stay closed, the more long-lasting economic damage families might face in the future.
But as Hoosiers celebrate Memorial Day Weekend, Indiana is reporting an uptick in cases. The increase in cases displays the fragility of reopening and the potential failure of reopening too fast. Hopefully, the sanctions on phase 3 such as businesses operating at 50 and 75% can eliminate some of the worries and prove effective.
Take Care and Exercise Caution
News of re-opening is exciting and comes at a time of much-needed relief. It's essential, however, to exercise caution when returning to our usual state. Remember the pandemic is an ongoing battle and it won't disappear overnight.
Take care to exercise the outlined suggestions and stay safe out there!
For more information on the coronavirus in Indianapolis, Click the following links: https://www.coronavirus.in.gov/https://www.coronavirus.in.gov/ https://local12.com/news/coronavirus