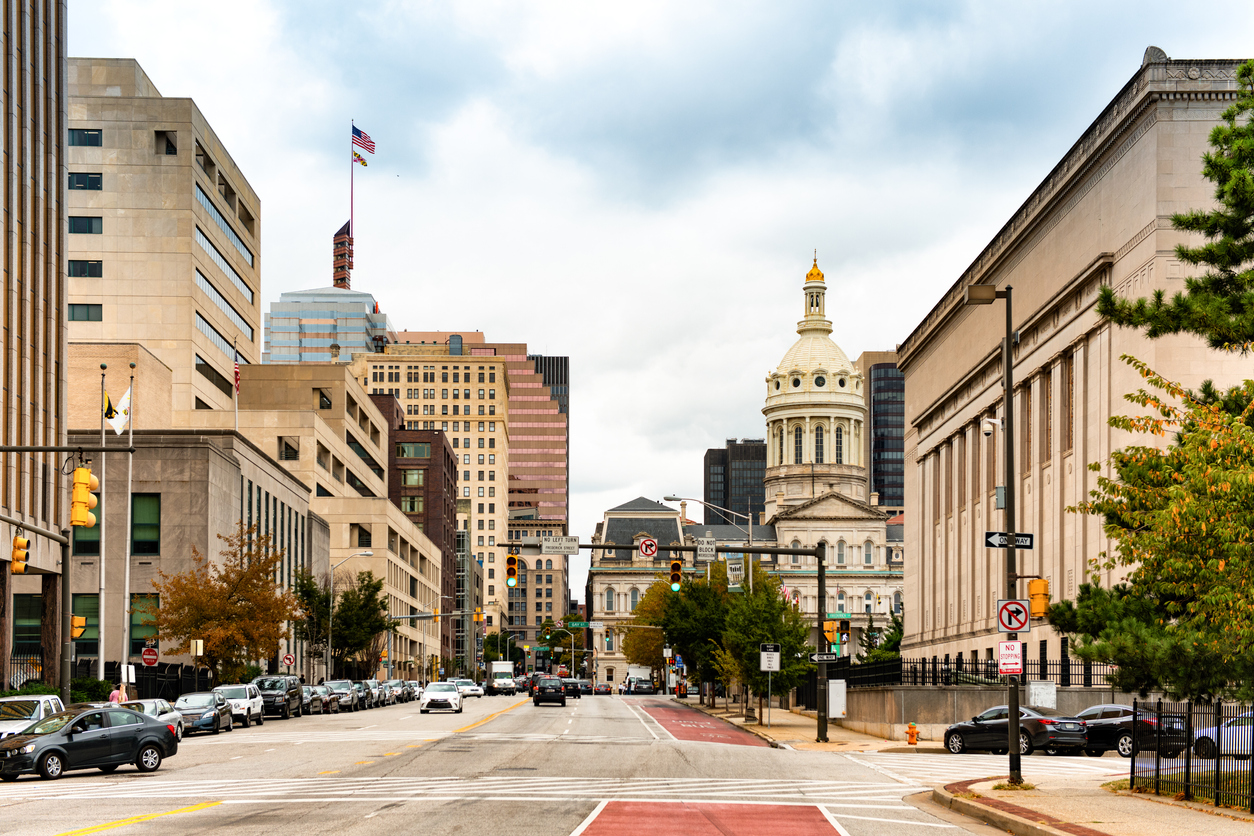 Since restrictions vary from state to state, it has proven difficult to stay up to date on which limits are in effect and which are lifting. With so much confusion surrounding the pandemic, we here at Pangea advise staying informed on the shifting regulations.
It's a scary and frustrating time right now. On the one hand, we all want to keep ourselves and our loved ones safe. On the other, staying inside, not seeing family and friends, not doing anything on the weekends, and putting all of our life plans on hold is starting to wear on us.
The good news: it seems like we are making progress on all fronts with the pandemic. The numbers for reported cases have held at least somewhat steady, indicating that we've reduced the chances of a massive spike and there's' talk of lifting restrictions in the coming weeks. The bad news: we aren't in the clear, and this is going to be a long haul.
If you live in the Baltimore area and are concerned with staying safe at home and resuming a healthy lifestyle, continue reading.
Baltimore to Ease Restrictions on Non-Essential Businesses Friday, May 21st
Starting Friday, May 21st, Maryland retail stores such as barbershops and others are open for business. However, Baltimore County still enforces social distancing throughout retail stores and prohibits more than ten people from congregating in any indoor or outdoor environment.
The stores' ten-person maximum occupancy includes staff members. Shopping malls are not included in the list of stores allowed to open unless they have outside access. County executives are also sticking to their suggestion of curbside delivery and pick-up as a viable alternative to shopping in-person.
Barbershops are the main businesses reopening, but they're opening with stipulations such as appointment-only patronage. Another asterisk is that salons, tattoo parlors, and massage parlors are not included in the reopening businesses.
Child Care for Workers Expected to Open Soon The Maryland Department of Education announced a plan called Maryland's Recovery Plan for Child Care on Wednesday, May 20th. The program aims to reopen child care facilities for parents returning to work during the first wave of relaxed social regulations.
Parents returning to work have access to an open Essential Personnel Child Care or Essential Personnel School-Age program. The program was recently expanded by 125 sites and will vastly increase child-care capabilities state-wide.
As businesses reopen, new families deemed non-essential workers accessing child care are required to pay tuition directly to providers. The state will defer all tuition payments for essential workers until June 7th.
Of course, the program strongly urges social distancing when possible, discouraging parents from bringing children to facilities if it can be avoided.
County Council Meet Thursday, Extend Executive Order to Impose Restrictions for "Safer-At-Home"
A week after Gov. Larry Hogan enacted a relaxed "safer-at-home" policy, Baltimore County Council voted 6-1 in favor of extending Executive Johnny Olszewski's emergency powers to reimpose restrictions on residents, businesses, and religious services.
The Council's vote in favor of emergency powers demonstrates Baltimore's fear of reopening too quickly. It also shows why Baltimore residents are frustrated with the lack of a firm policy. Many salon owners were set to open when they heard Gov. Hogan's plan. Olszewski's backtracking derailed those plans and has them waiting for further information.
Olszewski still advocates for people to stay at home, aside from medical or work obligations, shopping for groceries, or outdoor recreational activities. He strongly suggests people in the highest risk groups, such as the elderly or people with pre-existing conditions, stay home at-all-costs.
Olszewski also urged companies to continue their telecommute operations and allow employees to work from home as much as possible. He advises residents to wear masks and practice social distancing whenever they are in public.
Appointment-Free Testing Starts in Maryland This Week
The first appointment-free testing initiative started this week. The action gives hope to those who are scared about possibly having the coronavirus, and unsure of where to turn for help. As expected, however, it quickly reached capacity Thursday morning.
In addition to the appointment-free testing initiative, Gov. Hogan instituted an emergency order permitting pharmacists to order and administer COVID-19 tests to patients. Pharmacists can only do so, however, if they adhere to the standard testing requirements.
Hogan also announced on April 29th that the state would focus on testing at-risk environments such as nursing homes, poultry plants, and health care facilities. To date, however, Baltimore has only tested 3.6 % of its population, and many officials are concerned with the lack of direction, requesting PPE, more tests, and better contact tracing methods.
Baltimore Cancels All Large Summer Events Through August 31st
Wave goodbye to your hopes of attending your favorite summer concert, Baltimore's summer events are canceled. The city even canceled its Fourth of July fireworks.
Mayor "Jack" Young clarified that the cancellations don't apply to small gatherings of less than 350 people, but that could change in the future depending on the pandemic's trajectory. In the meantime, all events with fewer than 250 people are canceled until at least May 31st.
Conflicting information suggests the cancellations aren't final. Mayor Young hinted at the possibility of events resuming as the situation evolves. In other words, if the numbers improve, special events might continue. Let's hope, for everyone's sake, the Fourth of July doesn't remain canceled this year.
What's the Truth? For citizens, officials bickering and contradicting each other is one of the most challenging aspects of the pandemic. The Stay-At-Home Order is still in effect, but it's not? We are allowed to get our haircuts, but how can we get haircuts if we're required to stay at home? These are all questions the government can't agree upon.
SInce information varies from publication to publication, the best way to stay informed is to cross-reference articles and use multiple sources to make a decision on your safety.
We are starting the reopening phase and now is one of the most crucial points in the pandemic. Stay informed to understand what is improving and what is perhaps getting worse. The more information you can compare, the more educated decision you'll make.
For more detail on the coronavirus in Baltimore, visit https://coronavirus.maryland.gov/ and https://www.baltimoresun.com/