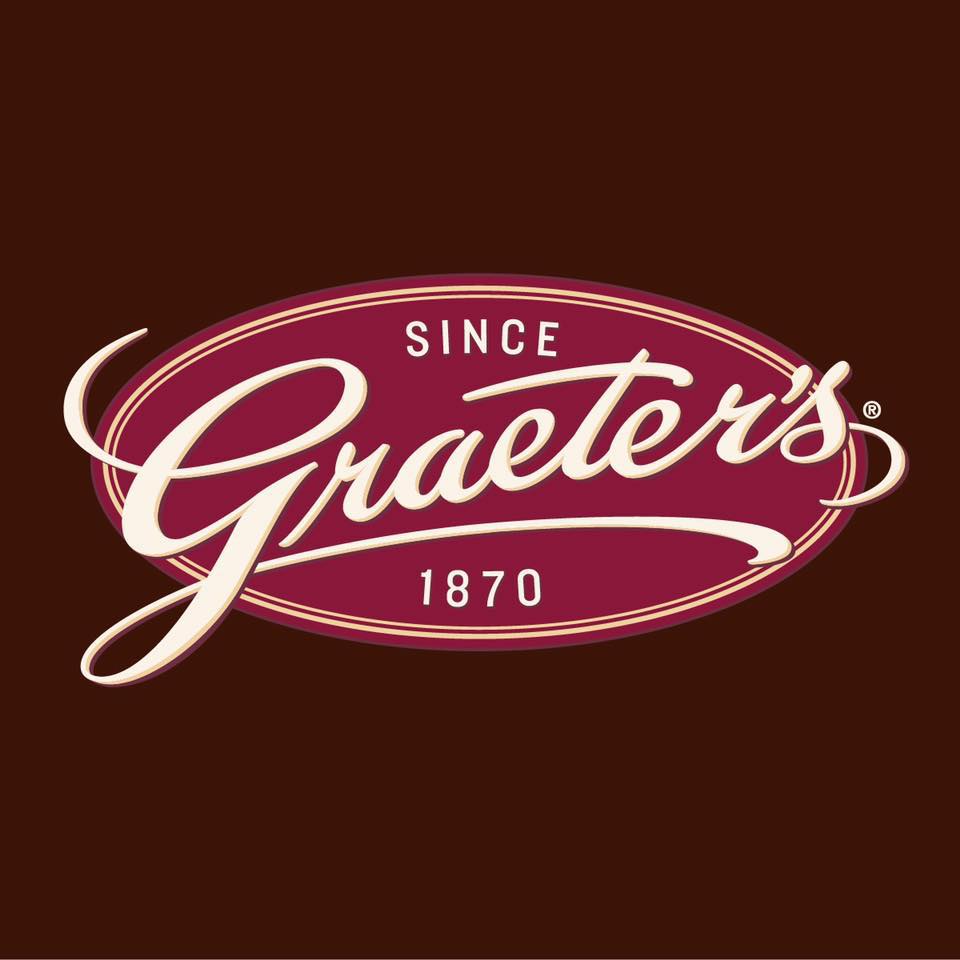 Photo from Graeter's Ice Cream Facebook Page
Graeter's
5560 N Illinois St, Indianapolis, IN 46208
With over 150 years of experience, Graeter's deserves ice cream lovers' trust. For their century and a half run, Graeter's has perfected their recipes and stays committed to their customers. As their website states, Grater's started way back in 1870 when one Louis Charles Graeter began selling ice cream in two carts on the side of a Cincinnati road.
Company History
Louis had perfected his ice cream recipes by working with hand-made French pots. His carts became popular around the neighborhood, and over thirty years later, after marrying his wife Regina, the couple bought a place and started selling it from their home. After Louis died, Regina continued the business.
Regina had a tough time during the early twentieth century, stubbornly continuing her method of making ice cream in French pots while other companies adopted more efficient production modes. But Graeter's story is one of resilience and authenticity, and you can taste it in their chocolate-dipped waffle cone.
During the Great Depression and World War 2, Regina and her sons bought a factory and continued bringing joy to their customers through trying times. During this time, Paul, one of the Grater boys, expanded the ice cream parlor into a bakery, a customer favorite during the winter.
Graeter's still uses some of the techniques from their past. Though they updated the French pots, they never lost sight of where they came from, and continue to use similar methods today. From generation to generation, Graeter's continues to provide the same commitment to their quality and heritage, and you can taste that commitment in their ice cream.
Menu
Graeter's has a long list of signature items that can destroy diets in the blink of an eye. Their classic butter pecan makes even the most stubborn puritan crave a sugar rush, and their original salted caramel is a sweet surrender of inhibition.
But Grater's creme de la crop is their list of chocolate chip ice creams. With choices of either large, soft, or dark chocolate, their chocolate chip ice creams will keep you busy for the foreseeable future.
The list of Graeter's chocolate chip ice creams:
Black Raspberry Chocolate Chip
Black Cherry Chocolate Chip
Buckeye Chocolate Chip
Chocolate Chip
Coconut Chocolate Chip
Cookie Dough Chocolate Chip
Double Chocolate Chip
Mint Chocolate Chip
Mocha Chocolate Chip
Peanut Butter Chocolate Chip
Salted Caramel Chocolate Chip
S' mores
Toffee Chocolate Chip
Catering
Graeter's is a perfect option for your birthday party. Everyone wants ice cream for their birthday, and not the generic kind from the supermarket. We all want to feel special, no matter who says otherwise.
Next time you're coming up with clever ways to surprise your significant other or plan a birthday party for your kid, consider Graeter's.
One of Graeter's catering's best aspects is that they let you create your pack, so you're not beholden to any generic flavor profiles. They have ice cream sandwich options, as well. If you're looking for a particularly wild time, you can choose their full sundae bar. I don't know about you, but I would take a loaded sundae over mimosas any day.
If you want to feel like a kid again or try to recreate the good ole' days for your children, you can rent Graeter's food truck. I don't know if they play the little jingle, but there is something special about being able to walk up to an ice cream truck on a hot day and order a cone.
Gifting
If you have relatives or friends who moved away from Indianapolis, give them a taste of home with Graeter's gift packs. These gift packs come with either six pints or twelve pints, and you can mix flavors to ignite their taste buds even more.
If you're looking for an office gettogether, you can choose to turn your gif pack into a party pack—brownie points from the boss in no time.
Graeter's also has an option for a twelve-pack of their ice cream sandwiches. Graeter's calls them wheelies, and the pack comes with four double chocolate chip, four black raspberry chocolate chip, and four vanilla chocolate chip wheelies.
Indianapolis Locations
Although Grater's originated in Cincinnatti, they have three Indianapolis locations that provide the best ice cream in Indianapolis. The one closest to Pangea properties is 5560 N Illinois St, Indianapolis, IN 46208. Graeter's also has a site in Carmel at 864 South Rangeline Road, 46032, and one in Fishers at 9367 Ambleside Drive, 46038.
Choose Graeter's Next Time You Get a Sweet Tooth
Next time you're in the neighborhood and want some tasty, old fashioned comfort sweets, choose Graeter's. With their blend of unique traditional production methods and their exciting flavors, they're sure to satisfy your craving.
Don't forget to check out more Pangea blogs to discover more ways to experience your neighborhood to the fullest! Check out our apartment listings and give this blog a like or comment if you enjoyed its content.