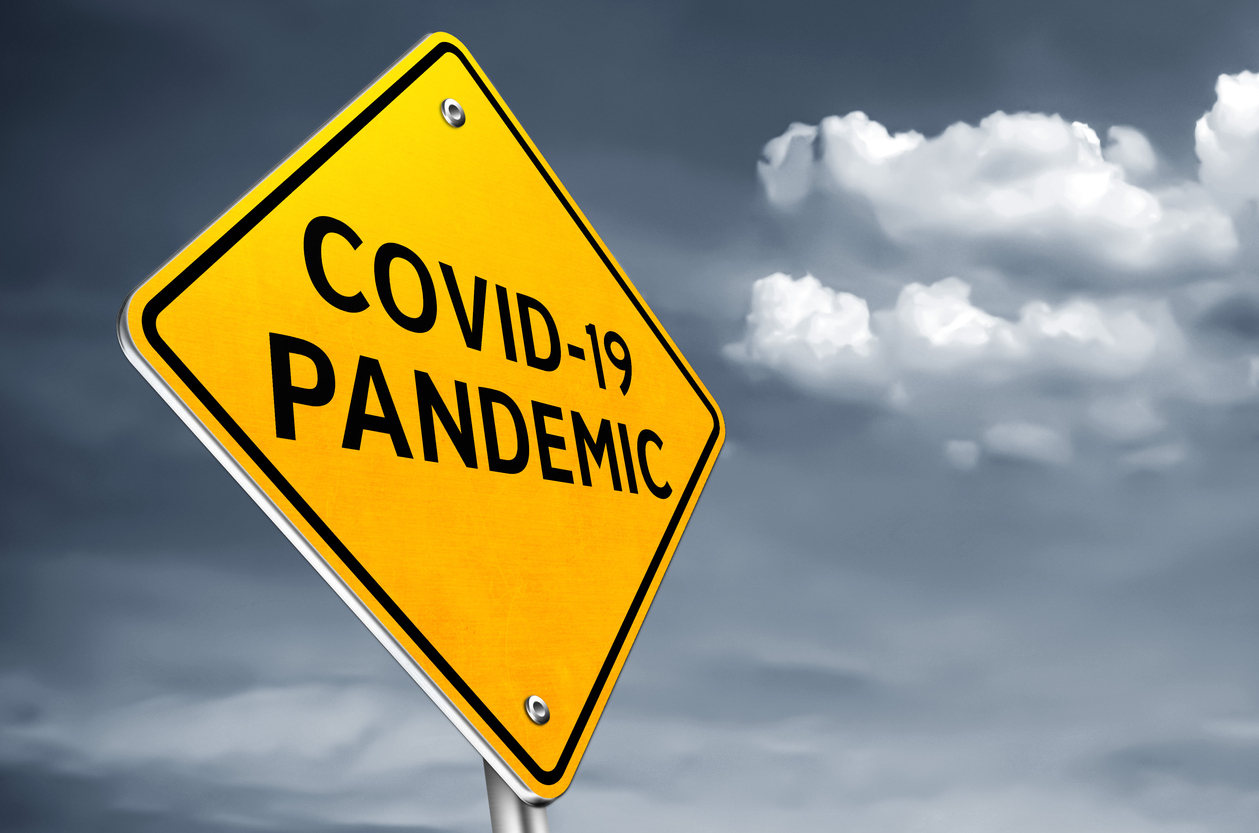 2020 has been a historic year for so many reasons it's hard to recount them all. But one of the most significant shifts we've seen has been in the housing market. The pandemic has created such uncertainty it's hard to imagine which way the market is trending.
In times like these, we have no other option besides looking to industry experts for predictions. With mortgage rates at record lows, housing prices creeping toward record highs, and aspiring homeowners searching for deals, it's essential for anyone looking for housing to expose themselves to as many expert opinions as possible.
This article is not only for homeowners. It also examines what the rest of 2020 will bring for renters. Continue reading If you're concerned about what the rest of this year has in store.
V-Shape Recovery Vs. U-Shape Recovery
Two schools of thought have emerged on the subject of the housing market recovery. One believes in a V-shape (immediate) recovery, and the other predicts a U-shape (prolonged) recovery.
The first school of thought supports the belief that the housing market was healthy before the pandemic, and the pandemic aided its growth (V-shape).
V-shapers attribute the recent rebounding of the housing economy to limited supply, low mortgage rates, and the increase of millennial demand for homeownership. The market trends suggest these factors remained steady throughout the pandemic and may have even gained strength.
Mortgage rates have dropped since the pandemic, supply is still low, and millennial demand for homeownership hasn't waned. These factors suggest the V-shape experts are correct.
The W-shapers conceptualize the market recovery as an initial recession followed a surge, which is also what V-shapers believe.
But V-shapers believe the current favorable conditions will be followed by another recession sometime in the fall. W-shapers don't think the market will fully recover until after the coronavirus fallout clears.
Economists believe this model because of the following reasons:
Gains from pent-up demand will decline during the remaining months and cause another downturn.
The virus will return with more force in the upcoming fall and winter, causing market damage.
Dwindling federal unemployment insurance benefits could have a more considerable impact than most anticipate.
Housing Market Trends That COVID-19 Drastically Changed or Worsened
The following trends were sure things before coronavirus mayhem. The coronavirus either flipped these trends on their heads or made them much worse.
Mortgage Rates Stabilizing
Before the pandemic, Fannie Mae and Freddie Mac predicted that mortgage rates would barely move from the end of 2019 to 2020. That couldn't have been further from the truth. In March, mortgage rates plummeted as much as a half a percentage point in only ten days.
Since then, mortgage rates have zig-zagged up and down. But overall, 2020 has seen an average decrease in mortgage rates of a full percentage point since 2019.
Now, Fannie May, Freddie Mac, the MBA, and the NAR predict the average mortgage to continue to decrease for the rest of the year by .25%. That decrease would put the national 30-year fixed mortgage average at just below 3%.
Low Supply of Available Homes
Many people predicted a shortage of available homes in 2020. Still, no one anticipated the coronavirus forcing many would-be home sellers to take their houses off the market and further reduce the new home supply.
This occurrence resulted in almost 20% fewer homes on the market in 2020 than in 2019.
Most expect this trend to worsen because of continuing coronavirus safety concerns. No one felt comfortable having showings when the pandemic began. There is little evidence suggesting that trend will reverse in the coming months.
Lack of Affordable Homes
The past few years have shown a scarcity of entry-level homes. That was still the case this year as home resales plunged more than 30% while the median price rose 2.3%.
Because sellers were more reluctant to sell their homes due to the coronavirus and buyers predicted house prices dropping, the homes that did sell sold above their predicted market value.
For the market to restabilize and become favorable for first-time buyers, housing construction needs to increase in the final quarter of 2020. If it doesn't, even with mortgage rates staying attractively low, housing costs will remain too high for most buyers.
Renters' Market Trends
The housing market and the renters' market have similar problems. However, the housing market appears to be more stable than the renters' market for the time being.
Renters and landlords alike are on shaky ground, and the rest of 2020 doesn't look much more promising. The following trends are potential issues the renters' market could face in the remainder of 2020.
Diminishing Unemployment and Stimulus Benefits Will Result in More Rent Defaults
Data suggests that rent payments received by property management companies and landlords decreased by 12% since April, and that was when the most favorable unemployment and stimulus benefits were still in effect.
As those benefits start to dry up, there's no telling how much worse the situation will get. With the unemployment rate decreasing at the pace of a snail, and the threat of a coronavirus spike potentially unraveling that progress, rent defaults are the largest problem facing the renters' market.
The Changing Real Estate Market Will Affect the Renters' Market
The real estate market hasn't been all doom and gloom. Surprisingly, it has held up well during the pandemonium. Part of this is because many people are leaving urban areas and relocating to rural areas.
Landlords and property management companies have to predict their future business models based on this trend. Will fleeing city residents cause a decrease in city rent prices? The honest answer: no one knows.
Tenants, Landlords, and Property Management Companies Must Stay Informed
The uncertainty that exists during these times is cause for concern, but not panic. The best way to approach the changing trends is to stay as updated as possible.
Because so much information exists on the internet, it's important to consult multiple sources, especially when examining predictions.
Remember, experts are humans and make mistakes. Researching various experts' opinions gives you a broad perspective on potential outcomes. Weigh your options and plan accordingly.
Resources
The challenges we are facing as a community are daunting, but not insurmountable. At Pangea, we care about our residents and take care to see their needs are met. Click any of the following links for more information on how to stay safe during 2020.