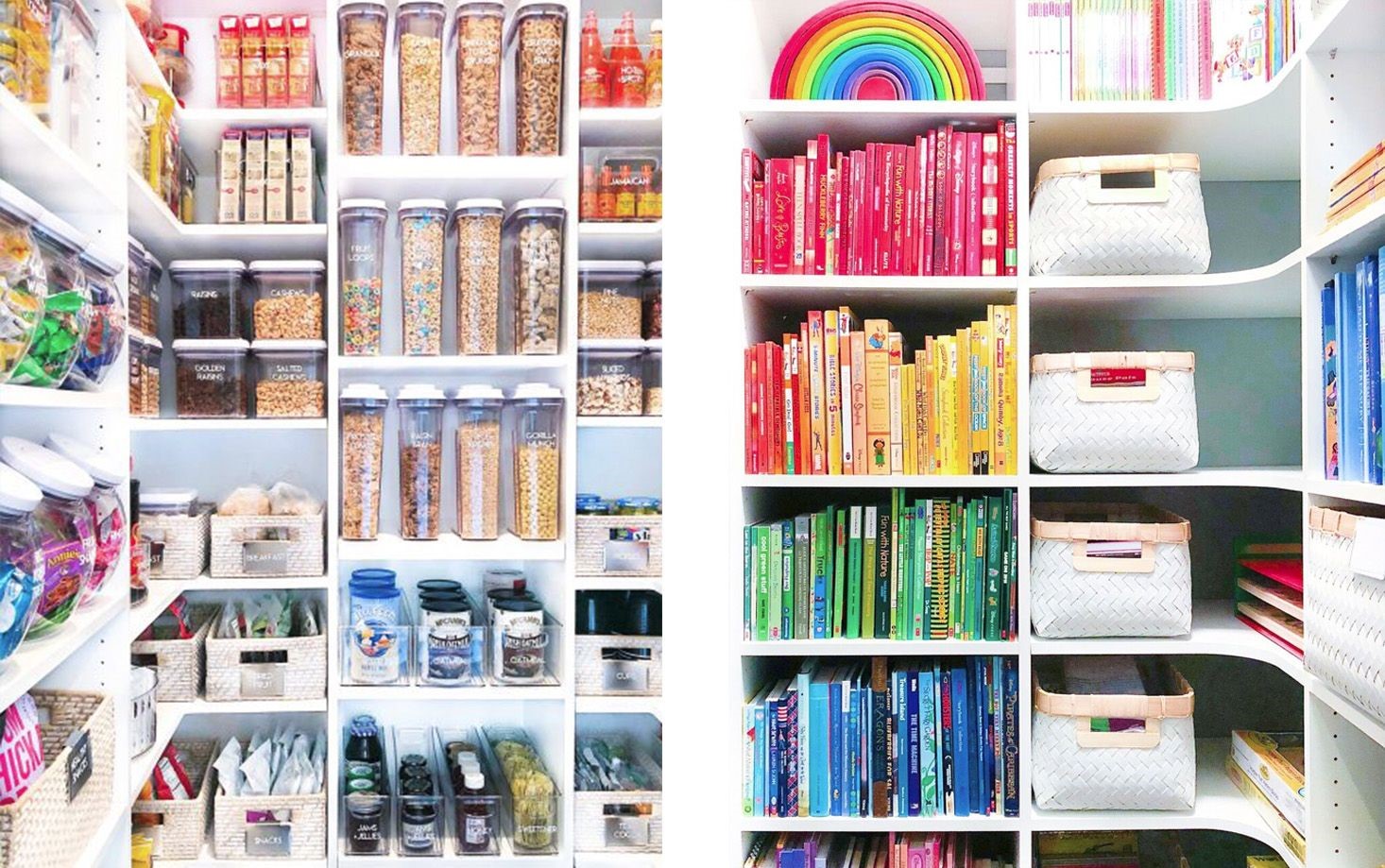 Photo Courtesy of The Home Edit
Organization is key to having a comfortable home. It gives you a peace of mind knowing that everything has its own place. It makes things easier to find and makes the cleaning process quicker. There is a new show on Netflix called "Get Organized with the Home Edit" and it is a highly recommended watch. It features the Home Edit company as they 'edit' the homes of their clients, including some familiar faces like Reese Witherspoon and Khloe Kardashian. Prior to Netflix, The Home Edit had already built a strong foundation and reputation with 2.6M followers on Instagram. You can follow their beautiful feed filled with organizational inspo on Instagram. Now let's get into the show. Below are four key takeaways that will guide you as you organize your apartment this fall.
The Edit
Before you do anything, everyone should start off by looking at the items they currently have and parting ways with the things you don't need, wear, or use. Why hold on to items that are just taking up space? As Marie Kondo would suggest, only keep the items that spark joy. Once you've gone through this decluttering process, you'll find it easier to organize.
The Rainbow
When you follow the Home Edit on Instagram and watch the show, you will notice a common theme; the rainbow. The Home Edit believes that the rainbow is a great way to organize items in your home. It is not only a functional design, but it is aesthetically pleasing as well. One thing that stood out on the show was how they organized books. Instead of organizing by category, they chose to use the rainbow – all red books together, all blue books together, and so forth. This is especially a design to mimic if you have children. They find that it is easier for children to identify books by color rather than alphabetical order or theme. Another way that the rainbow tip is helpful is when organizing clothing!
Invest in Clear Containers
During the organization process, another tip that The Home Edit suggests is using clear storage containers in places such as your pantry, refrigerator, or kitchen. This allows you to easily navigate the space and find exactly what you're looking for. It also helps that you can see what you have in stock and when you need to restock. Clear containers can be found at Dollar Tree, The Container Store, or places like Marshalls, TJ Maxx and HomeGoods.
Labeling
In addition to buying clear containers, the fourth takeaway is to create labels where necessary. On the show, labels were used to organize the items in a pantry and art supply closet. They were also used in a walk-in closet where Reese Witherspoon's closest was organized by her movies.
*Bonus tip: Create sections in your closets, kitchen cabinets, etc to make things so that everything has a place.