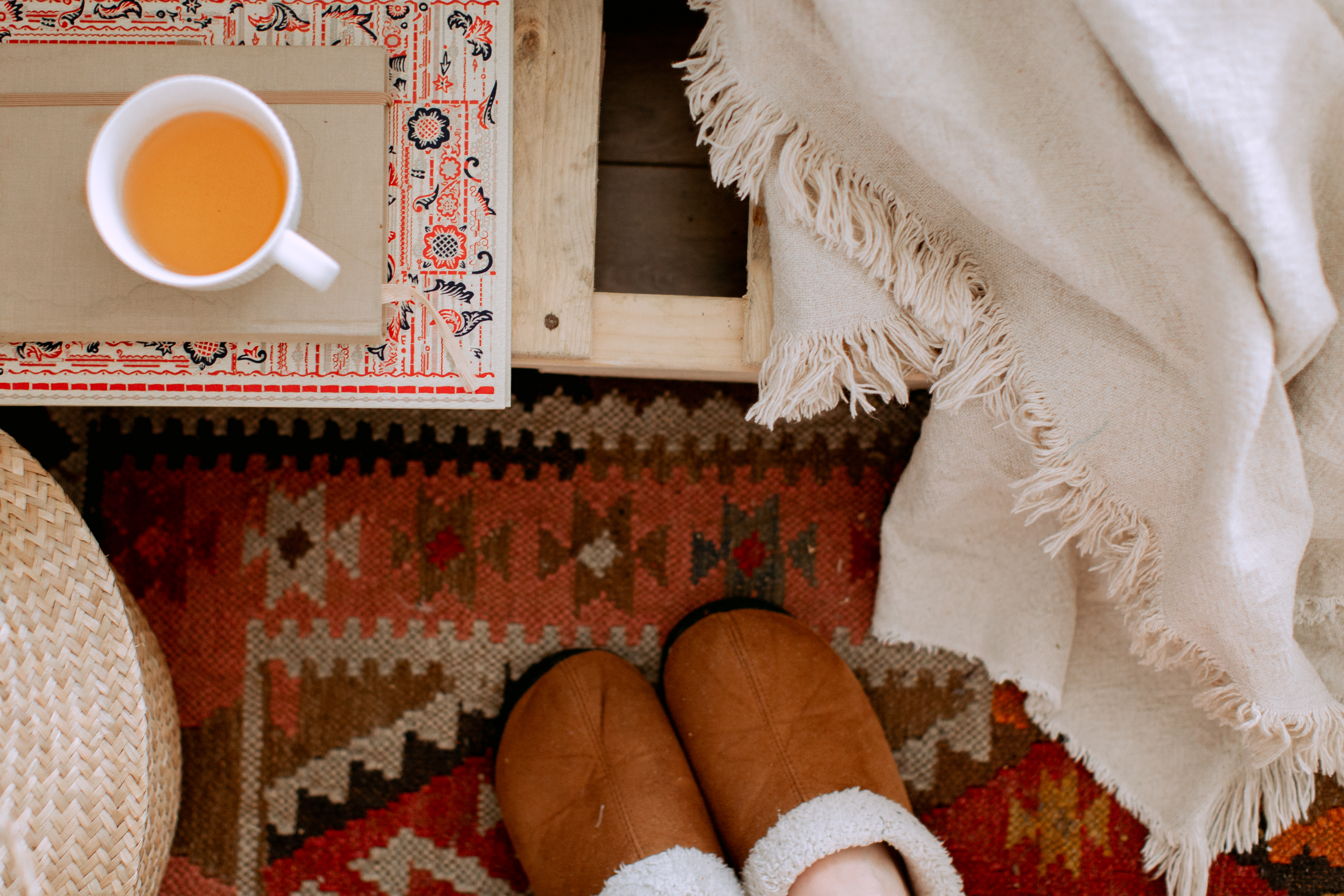 Oh, the weather outside is frightful!
It's that time of year again! Snow is falling across much of the U.S. Along with dropping and freezing temperatures, your apartment is sure to have some very cold days and nights ahead. Have you ever considered using a small space heater to keep you warm and toasty? Sometimes, even turning up your thermostat doesn't always do the trick. Relying on warm, fuzzy socks and a hot cup of Joe are fine alternative ways to keep warm, but there's one even better.
First, let's start with some reasons why you might consider a space heater a worthy investment.
First, a space heater keeps you––and only you––warm. While gas and electric heating can warm up your whole apartment, you might not want every room being heated when no one is occupying those spaces. It's wasteful, and who's got money to waste these days?
Second, space heaters are relatively cheap and require no confusing assembly or installation. Just follow the included instructions and you're good to go!
Third, they're portable! When you're ready to move to another room, just bring the heater with you to keep the warmth coming!
If you decide that a space heater is the way to go, here are some things you should know before making your purchase:
Consider the size
Start by making sure that the space heater you're interested in is the proper size for the room you wish to heat. To avoid purchasing an oversized heater, most of them now come with a general sizing table. You also need to check if the fuse box in your apartment can power the heater without getting over-juiced. As small as they come, space heaters consume tons of electricity.
Look for safety features
Go for a newer model that provides a safety certification label like the Underwriter's Laboratory label.
Find a space heater with shutoff features like an automatic sensor or one with a tip-over switch that turns off the heater if it's knocked over or overheats.

Look for a heater that has a strong, sturdy cord. You want a cord that can handle the power necessary to run the heater.
While using a space heater, you need to be in the safe zone
Operate the space heater while it's on the floor, and away from flammable items or surfaces.

The National Fire Protection Association highly recommends keeping a 3-foot radius from anything that can burn. This includes curtains, paper products, bed linens, or flammable chemicals and household cleaning products.

Always read the instructions that come with your new heating appliance. It should advise you on how to operate and maintain the specific model you purchased.
Plug it directly into the power outlet
A space heater runs on a lot of power and an extension cord may not be strong enough to handle the output.
Turn off the heater if the power cord starts to overheat. This is where the safety features come into play especially when you are not close enough to notice the overheated cord.

Above all, unplug the heater while not in use. Turn off the space heater when you leave the room. It might be tempting to leave the heater on and keep the room warm for when return, but the risks outweigh the good.
A simple space heater can keep the cold at bay. Staying warm and toasty in the cold weather is a basic necessity, but it should be exercised with caution. Between 2012 and 2016, the National Fire Protection Association recorded approximately 52, 000 home fires that were as a result of heating equipment. In 2016 more than half of the deaths caused by home fires involved a space heater.
To avoid being a statistic, here are additional steps that you should consider while using a space heater.
Check the batteries in your smoke detector and carbon monoxide detector twice annually

to ensure you are quickly alerted is anything is awry.

Have a professional check your space heater

yearly. Blocked, rusted, or corroded vents pose a risk in increased levels of carbon monoxide in your apartment. This could lead to sickness or death.

If you are using an electric space heater, do keep it away from water or damp areas. You don't want to short-circuit the device or worse, electrocute yourself.
With these guidelines, you can stay in the safe zone and still keep warm with a space heater.