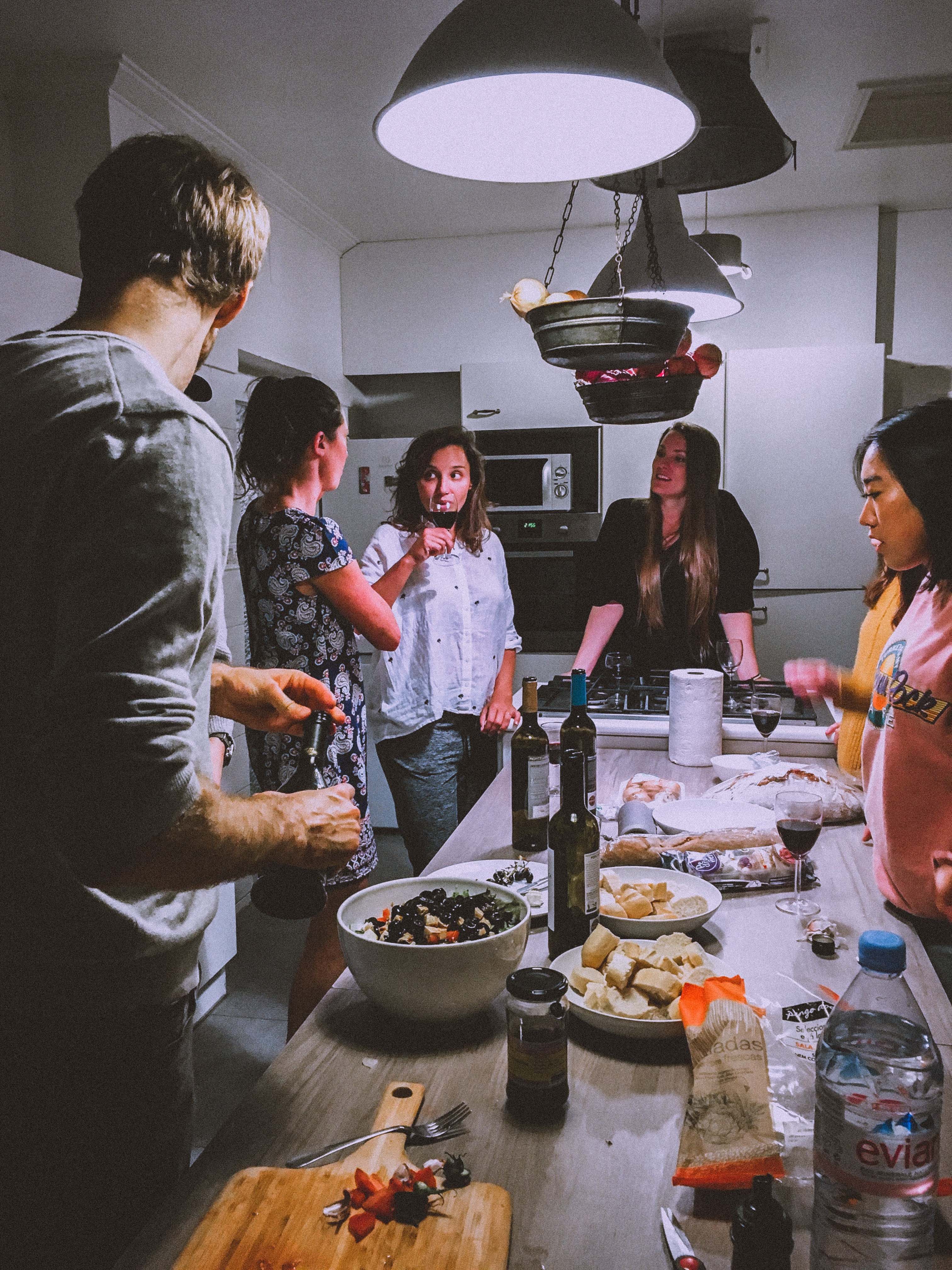 Neighbors can serve a very important purpose in our lives––especially in the middle of a worldwide pandemic. But let's be real. It's quite rare for people to forge friendly relationships with their neighbors anymore. Why is that? There's a myriad of reasons, depending on who you ask. TV, cell phones, and many other technological advances could be to blame. The advent of air conditioning is another culprit. Demanding jobs and family commitments are obvious reasons. The list goes on. The fact of the matter is, it's simply gotten easier to just stay isolated and keep to ourselves.
Even with everything going on in our hectic lives, making friends with those who live around us could end up being a blessing in disguise.
It could make you safer
Have you ever been locked out of your apartment? Or maybe needed someone to come check on you, your pet, or your apartment? A good neighbor, because of their close proximity, could be there for you when no one else can. Knowing your neighbors ahead of time could also make things a lot less awkward when an emergency does arise. If you get a flat tire or your car needs a jump start, wouldn't you much rather call on a neighbor that you already know vs. one that you've barely spoken a word to?
It could add excitement to your social life
Now that COVID-19 has entered our lives, this benefit may not seem as, well, beneficial, but let's just pretend for a minute. Neighbors offer up the perfect crowd needed for birthday parties, barbecues, game nights, holiday gatherings, and more. And befriending your neighbors doesn't even have to be as formal as having an event. A neighbor could be your morning jogging partner. Or maybe you get together to try out a new restaurant every month. The point is, you are surrounded by friends––you just have to put in a little effort to get to know your neighbors.
It could boost your business
Now more than ever, people are embracing the idea of entrepreneurship. Unfortunately, the coronavirus pandemic forced millions of people out of work. That's caused many people to search for and discover new (or hidden) talents to make ends meet. Do you have a business that your neighbors could support? And it goes both ways because surely your neighbors have businesses that you could support. Get to know one another and together, you could all help each other live your best lives. But don't take this tip too literally. Every neighbor cannot realistically support every other neighbor's business––at least not financially. But what you all can do is support in ways other than spending money. Spread the word. Follow, like, and share their business pages on social media. Write positive online reviews. Sign up for their email lists. These are just some of the ways you can support and build comradie with your neighbors without having to spend a single dime.
So, how can you even start to form a friendship with a neighbor? What's the first step to building a real sense of community around you? Start small. Show interest. Simply say hello. Perhaps you can find something in common to break the ice. Do you both have cute pets? Maybe you love the new doormat or fall decorations your neighbor just put out. Once you've made the connection, it is imperative to keep in touch. Exchange phone numbers. Or if it makes you more comfortable, exchange social media info if giving out your phone number too soon seems a bit too risky. Keep in mind that in case of an emergency, though, it's not always easy to reach someone via social media.
These small tips and conversation starters could be the perfect beginning to a lifelong and neighborly friendship.