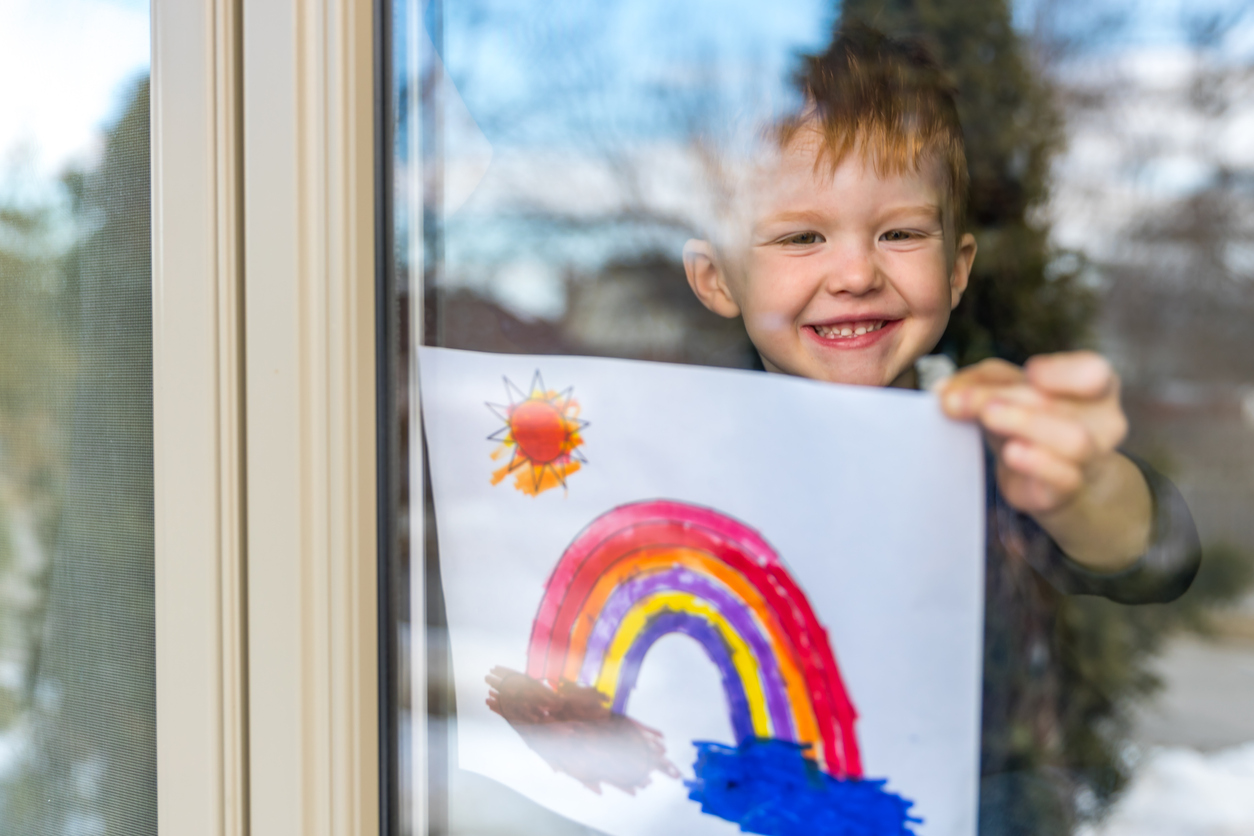 The COVID-19 crisis has caused many of us to rethink the importance of in-home air quality. Before, you might not have thought about how dust might affect your immune system, or how an air purifier can reduce your risk of inhaling harmful pathogens.
But now, in-home air quality is more important than ever. Read on to find out how you can improve your in-home air quality to reduce your risk during COVID-19. Your safety and well-being depend on it.
Get Rid of Dust
You're not alone if you don't understand what dust is, or how it can harm the body. Please don't believe the myth that dust is mostly human skin; it's not. Most of the dust that accumulates in your home comes from outside. You can track dirt on your shoes, or carry in pollen and soot on your clothing.
Everywhere you go, you're picking up small particles that wind up floating around your house or apartment, and most of us have no idea the kind of havoc dust can wreak.
Dust can trigger respiratory distress and enflame allergy responses. It can also contain harmful chemicals like lead, pesticides, and flame retardants. Since COVID-19 is a respiratory infection, it's essential to keep your respiratory system healthy and allergen-free. The last thing you need is a nasty allergy reaction to flare up while your immune system is trying to fight infection.
To remove dust, make sure you have a powerful vacuum., preferably one with a HEPA filter. Make sure to vacuum twice a week, and don't just slide the vacuum across the carpet a few times. Get deep into the fabrics of your home and use the vacuum's attachments. The more thorough you are, the less chance you have of having allergies.
Vacuum the curtains, underneath the couch, everywhere you wouldn't normally consider vacuuming. You also need to change the filter regularly to cut down on the build-up.
Get Outside
One of the worst things you can do, despite the stay-at-home order, is to stay inside for a long time. COVID's viral dose has a direct correlation with the severity of its infection. This correlation suggests the longer you stay inside and expose yourself to the virus, the more viral load you breathe.
Stagnant air is an ideal location for microbes to congregate. Even if you can't get outside that often, make sure to keep your windows open and ventilate your home. Dirty air, just like dirty water, needs to be flushed. It's also worth looking into upgrading your central air system to help introduce fresh air.
Above all, going for a walk or a jog is the best way to get fresh air into your lungs. It ensures that you're not breathing the same recycled air all day, and the exercise helps improve your immune system.
Find the Overlooked Spots
When you clean, you usually only consider what you can see: the floor, countertops, and the bathroom's white porcelain surfaces. But for the best air quality, it's best to clean the areas you don't usually think about.
Look for the tough to reach places in between the oven and the kitchen counter. Examine the side of the kitchen cabinets next to the trashcan. Brush off the ceiling fans, anything to make sure you're hitting every spot of your home.
Using a microfiber cloth with mild dish soap can make a huge difference in your home air quality. You'll be surprised by what your little rag picks up. It might entice you to clean those tough to reach spots more often.
Change Your Air Filter
HVAC filters are the frontline of your air pollutant defense system. When you have a dirty or clogged air filter, it doesn't matter whether you clean for six days straight; the allergens will keep pouring in. Clogged air filters can prevent airflow, damage air conditioner components, and reduce your system's cleaning efficiency.
You should change your HVAC filter every one to three months. You should check it frequently to see if there if it has a proper and smooth operation.
One of the worst things you can have in your home for air quality is a malfunctioning air filter. If it is dirty or damaged, allergens and other harmful microbes can infiltrate your home more quickly.
Keep Your Hood Fans On
Since restaurants continue their struggle to open and return to regular dining restrictions, you've probably been cooking more than average. Since you're cooking more at home, you have to filter your home more often.
Cooking with gas releases carbon monoxide, VOCs4, and formaldehyde into the air. Other chemicals come naturally from cooking oil, fat, and preparing other ingredients at high temperatures.
Keep your kitchen hood fan running to remove these ingredients and prevent harmful gases from accumulating in your home.
Consider Your Flooring
Carpet traps allergens and microbes more easily than hardwood and laminate flooring. If you have a few carpeted rooms, you shouldn't have to worry. But if your whole house has carpet, you might want to consider making the change-over. Carpet traps dirt, dust, and dust mites.
Dust can aggravate allergies and asthma, a risk factor with COVID-19. In addition to carpet trapping more dirt, it's also more challenging to clean.
Cleaning hardwood is simple: use a mop and a wood floor cleaner. Cleaning the carpet can be costly, time-consuming, and require chemicals. Though hardwood is more expensive than carpet, it might be worth it if you have someone in your home who is at risk.
Install an Air Filtration System
Clean air filtration systems offer an added defense system to your home. Air filtration systems help reduce pollutants, viruses, and toxic compounds that congregate in the air. All of these microbes can lead to respiratory problems and are especially dangerous for those with pre-existing conditions.
Installing an air filtration system and the other clean air steps in this guide can make the difference between getting sick and not getting sick. They are not sure-fire ways to prevent sickness, but everything helps in the fight against COVID.
Keep Your Air Quality Clean During COVID-19
There are only so many measures we can take in the fight against COVID, so it's essential to be diligent about the ones that offer us aid. Wearing a mask, going outside for exercise, and making sure your house filters air correctly are all vital precautions to take.
It's never too late to make a change. Don't breathe in dust and other harmful microbes. Apply the steps contained in this guide and keep your home air clean!