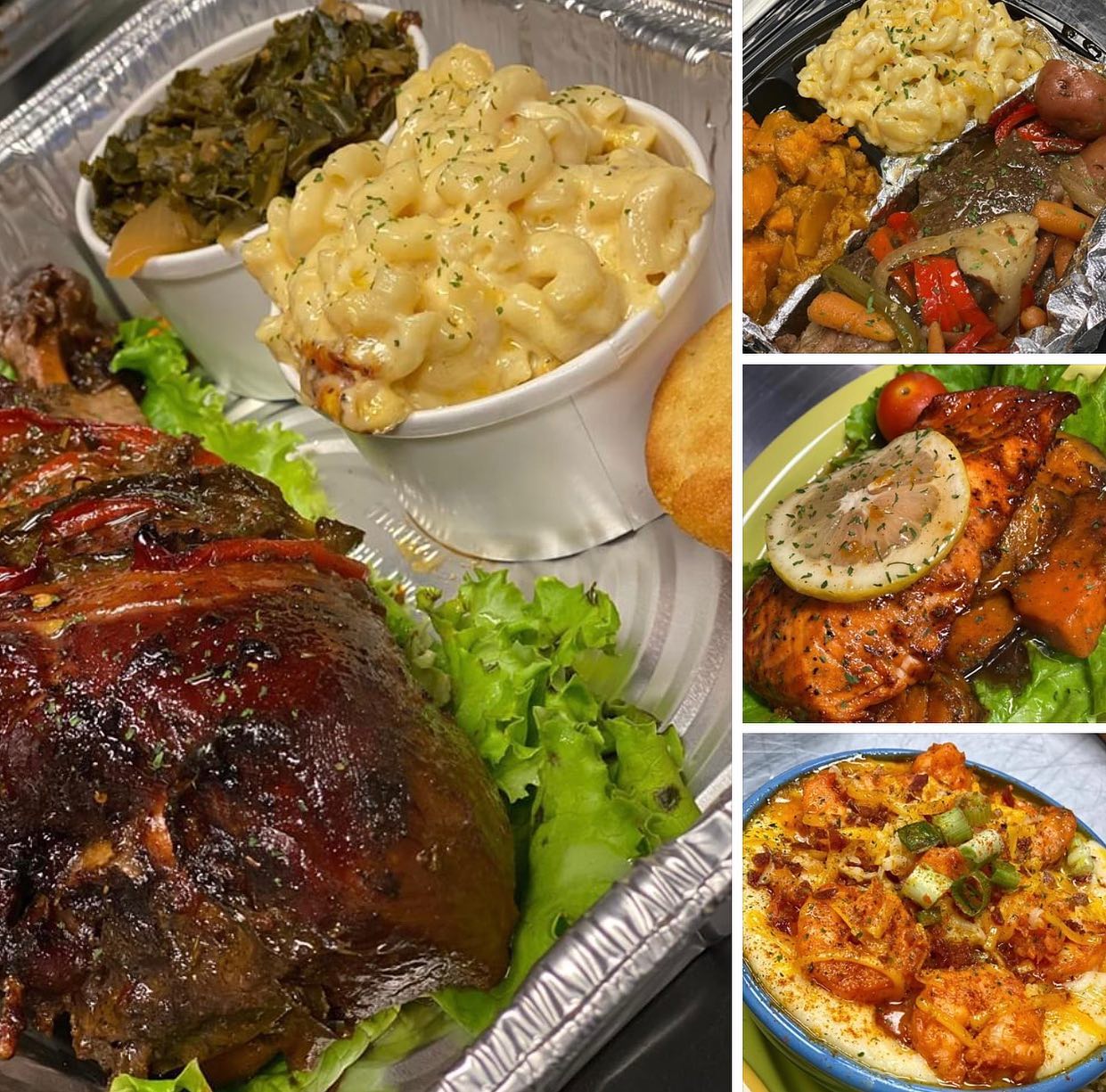 Photograph courtesy of Chicago Food on the Run's Facebook Page
There is a reason that this restaurant has 36.8 thousand followers on Instagram, the food is *chef's kiss* delicious. Chicago Food on the Run (CFOTR) is located in the Auburn Gresham neighborhood on 8040 s. Ashland Ave. CFOTR had a soft grand opening at the end of March 2020, right around when the pandemic lockdown occurred. Because of this, the restaurant had to abide by specific guidelines by not allowing dine-in services. As a brand new restaurant, this may have been a tough start, but it did not stop them from being as successful as they are today. We love to see it! There have been some notable appearances by celebrities such as Katie Got Bands, DJ Pharris, Queen Key, Van Johnson from Black Ink Crew, and more. They have also been featured by Black People Eats, a popular food, and travel website.
Now, let's talk about the menu. Whatever you're in the mood for, Chicago Food on the Run has it! Chicken and Waffles, Lemon Pepper Salmon, Shrimp and Grits, Smothered Chicken, and the list goes on. Not to mention, these are just the daily entrees. CFOTR also has daily specials where they offer a specialty entree that varies each day that may include Pot Roast, Pepper Steak, Catfish, Short Ribs, Turkey Legs, Lamb Chops, and more. I had the pleasure of trying the pot roast, sweet potatoes, and greens. It was good, flavorful, and filling! And because I love jerk, of course, I added the jerk sauce for my pot roast, and I have no regrets. The sweet potatoes were my favorite. They were cooked well and had just the right amount of sweetness! It's important to note that CFOTR doesn't claim to be a fast-food restaurant and discloses that there will be a wait, which I appreciated knowing in advance!
I didn't get to experience dining in, but I hope to soon! I went in to grab my order, and the space is bright but cozy. The red couch booth seats make for the perfect seating to enjoy a comforting meal. The exposed brick and wood paneling gives the place a warm feel. I also want to shout out that green accent wall that looks a bit like Pangea green
Another cool decor piece of the restaurant are the framed photos of celebrities who hail from Chicago, such as King Louie, Bump J (who has also visited the restaurant), and Kanye West.
Not only does their food have good reviews, but they are also involved in the community. In December, they collaborated with Earth Remedies to donate 150 meals to feed families and elders. How awesome! Overall, I enjoyed my visit to CFOTR and hope you do too!
As of 1/23/2021, dine-in services are allowed. Be on the lookout for an update from Chicago Food on the Run.