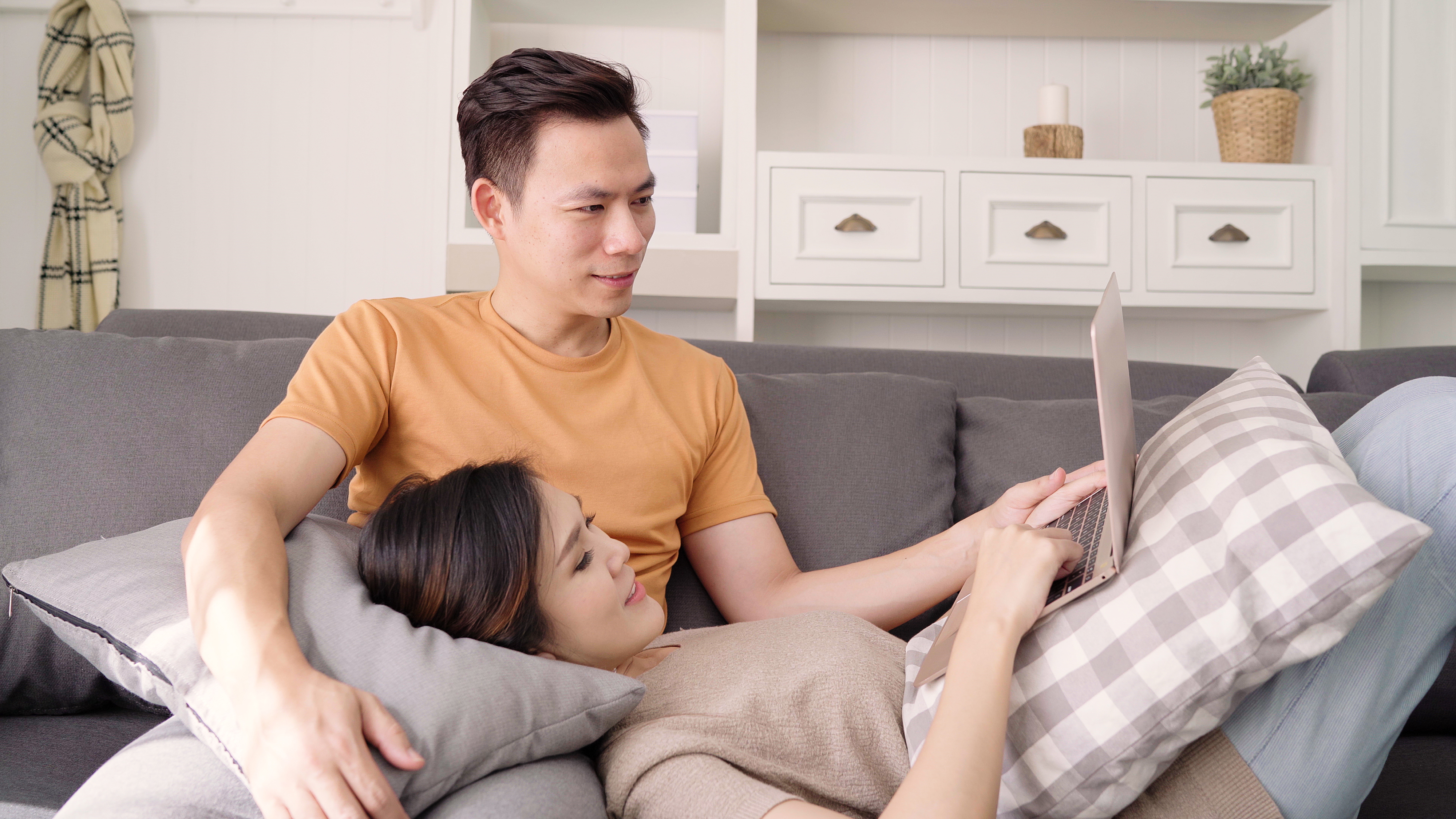 Choosing between the space a one-bedroom apartment provides and the simplicity and cost-benefits of a studio apartment can be challenging. At Pangea, we make your choice easy. Regardless of your preferences, we provide you with affordable apartments that suit your needs best.
This blog discusses the pros and cons of studio and one-bedroom apartments. It will help you better understand where your preferences lie. Once you know which option suits your lifestyle best, you'll be ready to pull the trigger. Continue reading to discover where you want to live next.
What Is a Studio Apartment?
A studio apartment is a one-room apartment with a kitchenette attached to it. A divider often separates the kitchenette and bedroom, but they are not separate rooms.
Two specialty studios have slightly differing designs. One differing design is called an alcove studio. Alcove studios have nooks for your bed with a curtain that you can close to give you some privacy. The other studio design is called a junior one-bedroom apartment. Junior one-bedroom apartments have a permanent wall separating the bedroom from the rest of the apartment.
Studios typically run anywhere from 300-1,000 square feet. And their size often depends on the location's population density. These apartments fit renters who don't have very many belongings and don't spend too much time in their apartments.
What Is a One Bedroom Apartment?
One-bedroom apartments have separate bedrooms from living areas. They may also have a few closets in the separated bedroom. Depending on your location, however, studio apartments might have the same square footage as one-bedroom apartments.
One-bedroom apartments fit renters who want more space and multiple rooms. They are best for renters who like to have guests over or desire to have a designated room for TVs and a dining area. You may also want a one-bedroom apartment if you telecommute so that you can separate your work and sleep space.
Pros of Studio Apartment
The pros of a studio apartment primarily deal with rent savings. They are also easier to furnish than one-bedroom apartments.
Studio Apartments Typically Cost Less
Studio apartments typically cost less than one-bedroom apartments, but this depends on your location. For example, a one-bedroom apartment in downtown Chicago will likely cost less than it does in downtown New York.
They Are Easier to Furnish
Because they are smaller, studio apartments are easier to fill. You don't need to worry about buying an oversized couch, coffee table, or dining room table. Simplifying things can take the guesswork out of otherwise costly and time-consuming home projects.
Perfect for Singles
Studio apartments are perfect for singles who rarely spend time in their apartment. If you're always on the go, a studio apartment will likely be your best option.
Cons of Studio Apartment
There are a few cons to renting studio apartments you should be aware of before making your final decision. The typical drawbacks to renting a studio apartment have to do with having less space and finding furniture that can fit your apartment's dimensions.
Less Space
Choosing between a studio and a one-bedroom apartment can be a double-edged sword. On the one hand, less space means you don't have to get as many furnishings. On the other, you don't have many options when it comes to customizing your apartment.
Finding Furniture to Fit the Space
Part of having less space means that you have to get creative with your furnishing options. Whether that means creating a loft-style sleeping area with a couch underneath or minimizing your dining area with a small table depends on your preferences. Regardless of your choices, making a studio bedroom work in your favor presents challenges.
Pros of a One Bedroom Apartment
There are quite a few pros to living in a one-bedroom apartment, especially if you have a significant other. They also offer singles more space and privacy than living with a roommate or in a studio apartment.
Perfect for Couples
One-bedroom apartments give couples enough space to be in two separate rooms at once, which can be a little frustrating if couples live in a studio apartment. If you've had a long day at work and you just need some alone time, you can work out arrangements with your significant other so both of you can have the space you need.
Privacy
Living with a roommate can get tiresome. You have your ways of doing things, and they have theirs. That's why having a one-bedroom apartment can be appealing. You decide how clean your space is, and you don't have to answer to anyone. You are the master of your domain. Who doesn't want that feeling sometimes?
Enough Space
You may mistakenly believe that one-bedroom apartments don't offer quite enough space to sprawl out and do your thing.
However, renting a one-bedroom apartment can be ideal if you're:
Just starting out renting places.
You're looking to save money.
You still want to be able to express yourself and make your living area comfortable.
One-bedroom apartments give you enough space to decorate and create an ambiance without feeling like you have to buy expensive furniture and decorations.
Cons of a One Bedroom Apartment
There are a few cons to take into consideration when deciding between a one-bedroom apartment and a studio. They primarily have to do with the increased cost and space to clean.
Cost
One-bedroom apartments cost more than studios. That should be expected when taking into account the added space. The cost increase depends on your location, but one-bedrooms typically run about $250 more than studio apartments.
More To Clean
Another reason one-bedroom apartments can be less desirable than studios is that there is more space to clean. Studios have one room, and that's it. All of your chores are laid out before your eyes.
If you work a lot or aren't home a lot, studios make more sense because why would you want to clean rooms you don't often use? If you barely spend any time at your apartment, why would you pay extra for extra space?
Conclusion- The Pros and Cons of Renting a One Bedroom Apartment
Deciding between a one-bedroom apartment and a studio often comes down to your preference and lifestyle. Most of this list can either be a pro or a con, depending on your particular situation.
If you're single, you're out a lot, and you want to save money, a studio apartment is most likely the best option for you. If you have a significant other to share rent with or you want a little more space to spread your wings, a one-bedroom is ideal.
At Pangea, we can answer all your renting questions, so you feel like you get the apartment that best suits your needs. Join the Pangea family today and schedule a tour to find your affordable apartment equipped with great amenities.