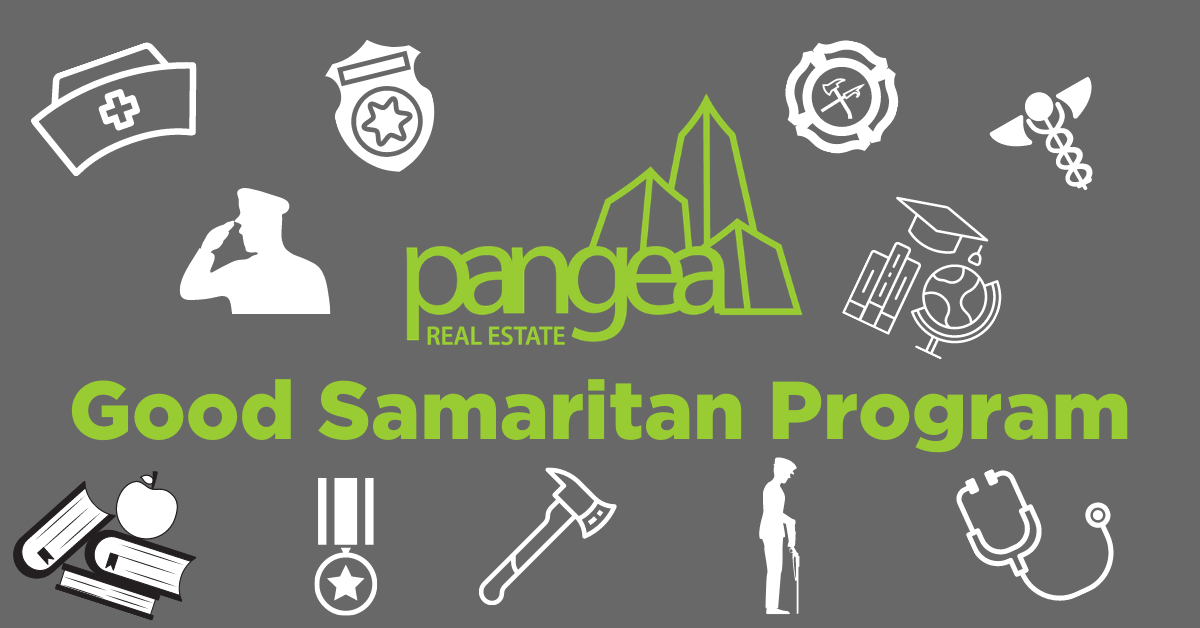 At Pangea, we strive to be more than just a real estate company. We recognize that we provide one of peoples' central needs – a safe place to call home – and acknowledge the importance and privilege of that distinction. We also realize that some of the most important parts of the communities we serve are the public servants who keep the neighborhoods running. After all, without them we wouldn't have functioning communities in the first place.
Because of that, we wanted to find a way to show some much-deserved appreciation to our residents who give back to our communities and developed the Pangea Good Samaritan Program. Through the program, any resident actively serving in one of the following vocations can earn a discount on their monthly rent:
Doctor
Nurse
Teacher
Police/Correction Officer
Firefighter
Active Military Personnel & Veteran
Residents simply provide proof of employment and the discount will be applied to all future monthly rents. Pangea currently has over 100 members of our Good Samaritan Program and are always accepting new applicants from current or future residents.
You can read more about the Pangea Good Samaritan program here then scrolling down and clicking the icon. You can also learn about our online options, Loyalty Rewards, Resident Referral Program, Raffles and Giveaways, and Pangea Perks programs at that link.
Current residents who qualify and would like to enroll in the Pangea Good Samaritan Program only need to contact their Property Manager or give our Resident Care team a call at 312-985-0806 to get the process started.
Thank you to all who give back to the community! We appreciate you and your hard work.