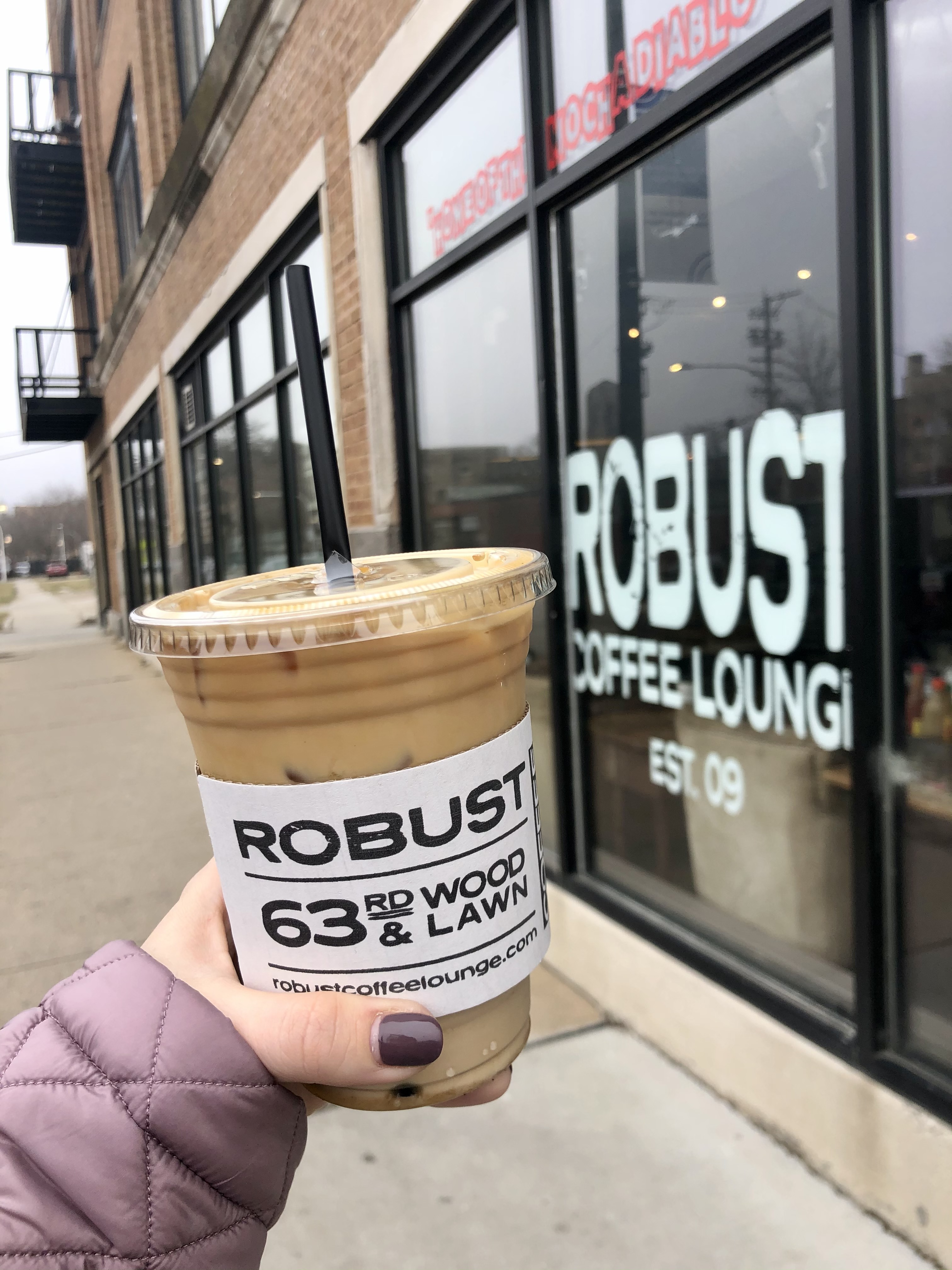 Have you ever noticed that when it's a rainy day, your need for caffeine increases exponentially? Or is that just me? Well, I found myself in this predicament while out in Woodlawn on a rainy April morning, in desperate need for a second cup of coffee. Luckily, I found Robust Coffee Lounge to save the day!
This coffeehouse on the corner of S Woodlawn Ave and E 63rd St. in Woodlawn offered everything I could need for a quick, on-the-go lunch and caffeine break. Located conveniently close to the Metra Electric stop at 63rd St. and only a few blocks from the University of Chicago, the shop was busy with remote workers, students, and friends catching up over coffee.
The extensive menu, available for dine-in, pick up, or delivery, offered a variety of options, from coffee, to snacks and pastries, to a full breakfast or lunch meal. If I had the time to dine in, I probably would have been steered toward their homemade Biscuits & Gravy or Cookie Butter Pancakes. But as I was picking up, I opted for something easy to take with me on the go – the Monroe, a turkey and roast beef sandwich on toasted ciabatta bread. I also picked up the Walter, another turkey sandwich option with avocado and bacon, for my coworker. And of course, I needed that caffeine so I ordered the Honey Nut Latte, recommended by the very kind gentleman who took my order at the counter.
I finished the latte in record time – I highly recommend it if you stop by! The espresso, frothed almond milk, and honey together made for a delicious treat that had me ready for the afternoon back at the office. The sandwiches were also very tasty! The homemade ranch on the Walter really pulled the sandwich together.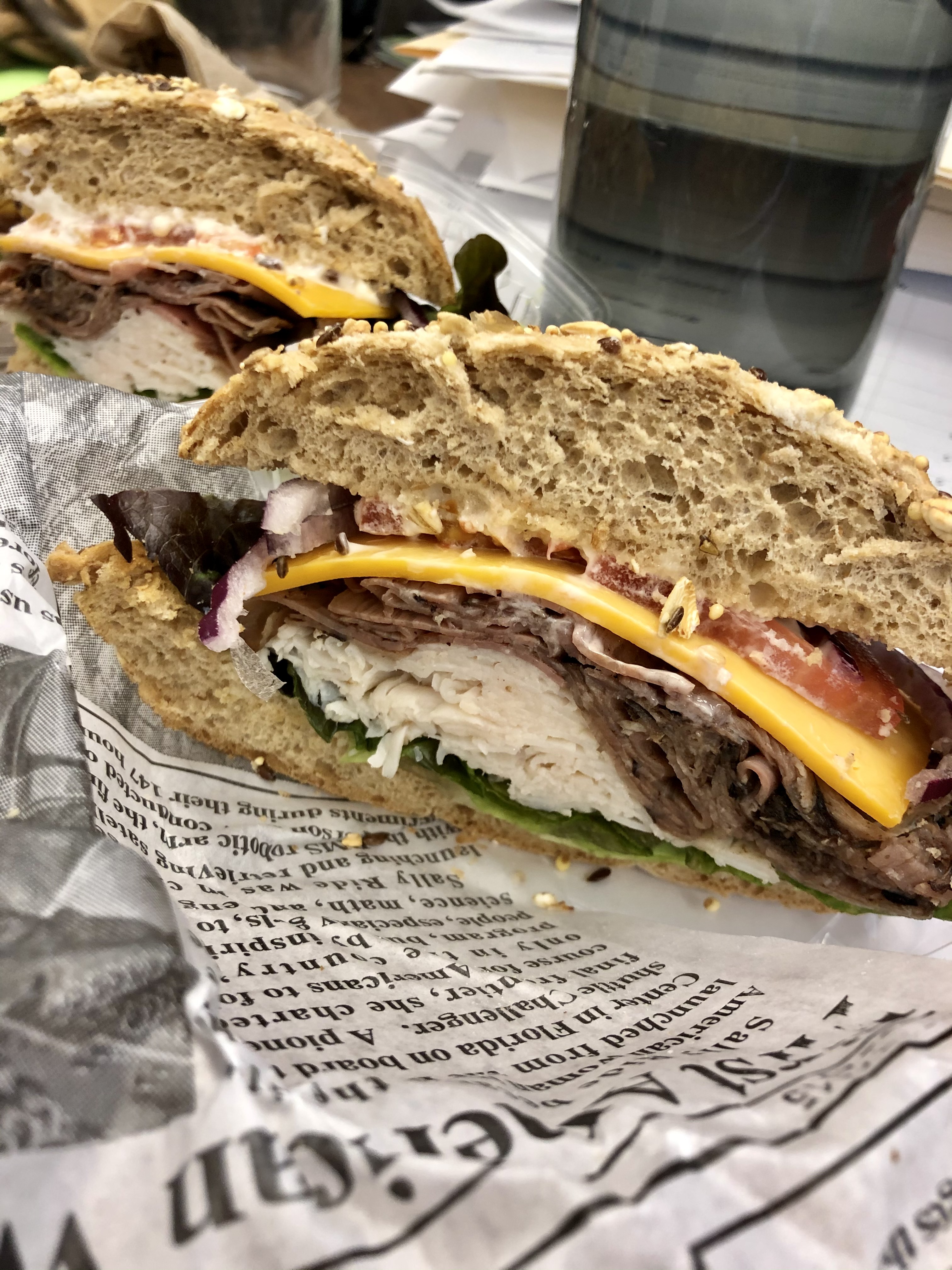 Next time I stop by Robust Coffee Lounge – and there will definitely be a next time – I'll be sure to try a different coffee drink or smoothie, and will also pick up the Brisket Grilled Cheese, that was recently featured on "Chicago's Best"! If you are in the neighborhood, be sure to stop by for a quick treat or to hangout for a few hours in their cozy space. You won't regret it!
Visit their Facebook page
Address: 6300 S Woodlawn Ave. Chicago, IL 60637
Get it delivered with Grubhub!