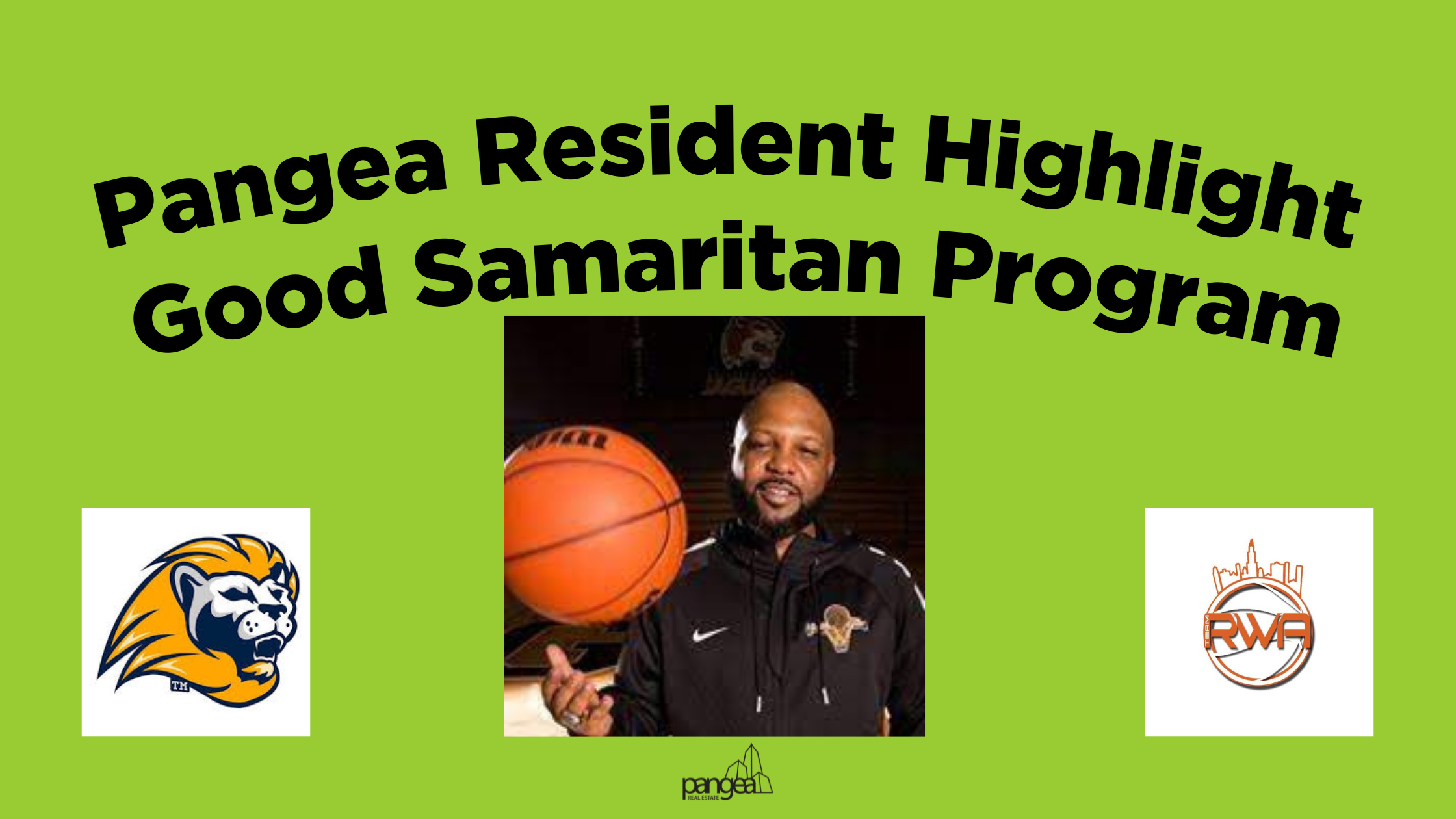 Opened in 1875, Lincoln Park High School was the first high school on the north side of Chicago. Now, nearly 150 years later, the school has gone through quite a bit of change, expansion, renaming, and growth to become the highly rated public school it is today, serving over 2,000 students per school year. With an impressive 82% graduation rate, it's no surprise that LPHS has some notable graduates, including current head basketball coach and Pangea resident Antwon Jennings.
About Coach Antwon Jennings
Affectionately known as Coach AJ, Jennings became the head coach of the Lincoln Park Lions in 2020 after five years of experience being the assistant coach at Morgan Park High School of Chicago. Altogether Jennings has been coaching for 14 years and teaching for nine, after playing basketball in both high school and college. You could very well say basketball is in Coach AJ's blood, being the cousin of Hall of Fame coach, Jimmy Collins, whom he tried to emulate in his own coaching style.
In addition to coaching varsity high school basketball, Jennings is a co-founder of Team Right Way Athletics, a national youth travel basketball program in Chicago. It's well-known that sports, extracurricular, and after school activities are important for numerous reasons. Sports are a way to keep youth active in a positive way, and naturally teach kids about working as a team while also focusing on self-improvement. Regardless of ability or if a student continues with a sport as they grow up, these lessons can be a vital building block for future stages in life.
This knowledge and a passion to give back to the community and to the next generation has been engrained in Jennings from childhood. His mom worked for the Chicago Public School system and his family is full of educators, and he says he has always wanted to work with youth because of that family inspiration.
Pangea Good Samaritan Program
Pangea is proud to have been able to call Coach AJ a resident of ours since 2018. As a company, we value community improvement and giving back, which is why we founded our 501c3 arm Pangea Cares. We also wanted to find a way to say thank you to residents who are giving back to the community, so we started the Good Samaritan program, which Jennings is a part of. Through the Good Samaritan program, we offer a discount on the monthly rent for residents who work as teachers, nurses, doctors, firefighters, and others who serve their communities on a daily basis.
Thankfully, Jennings seems to enjoy being a member of the Pangea family as well. "The community in which I live in is full of vibrant, loving and hardworking people," he says of the Hyde Park community he calls home. "We support one another and look out for one another. I really enjoy my neighbors. We have bonded and became friends. I really love my place."
Follow Team Right Way Athletics on Facebook and Twitter to support Coach AJ and his traveling basketball team and click here to see his full bio on the Lincoln Park High School website.