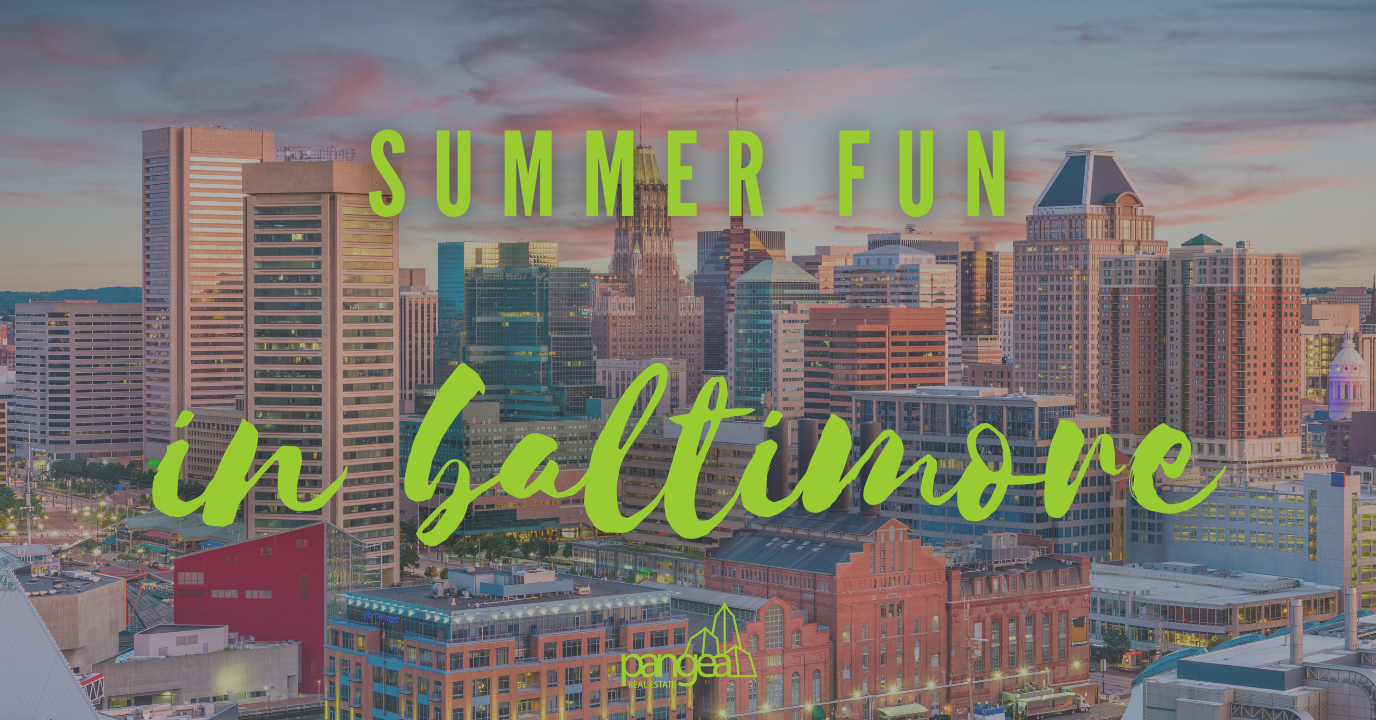 Are you excited? Summer is here! Which means tons of fun-filled activities for the whole family. Whether you are a resident, visiting, or planning on moving here, there's no better place to be in the summer than Baltimore. You can never go wrong with any of the numerous activities Baltimore has in store, regardless of where you are staying. This guide will give you insights into summer activities you should plan for and put in your itinerary.
Are you a fan of the outdoors, indoor recreation, or nature? It's easy to see why Baltimore is nicknamed 'The Charm City. '
Take a look at the various locations in Baltimore and all the summer activities you can find there.
So, put on your summer faces, let the summer begin!
South East Baltimore: Dundalk
Are you looking for a place to hold a family event or picnic outdoors in Dundalk? Stansbury Park has a fantastic pavilion with a grill where you can prepare your family's favorite delicacies while your kids enjoy themselves in the playgrounds nearby. After your meals, take a peaceful walk towards Bear Creek, where you can enjoy the breathtaking sunsets while fishing, or take an afternoon dip in the clear and cool waters at the lake.
If you prefer sports, the park has a few baseball fields, a fenced basketball court, and open bike trails for the whole family. In addition, you can find numerous flora and fauna to watch and catalogue for nature lovers, such as birds, marine life, and different types of vegetation.
No complete summer vacation is complete without spending some moolah on shopping. Take your family to the North Point Flea Market, where you'll find plenty of stuff to buy at amazing deals that you can't find anywhere else. After shopping, head-on and participate in boat tours or other water activities, such as swimming, kayaking, canoeing, fishing, and paddleboarding.
Northwest Baltimore: Penn North, Garwyn Oaks, and Lucille Park
Northwest Baltimore has a host of activities tailor-made for families or if you want to have some time to yourself this summer.
Engage and enjoy outdoor family fun activities such as picnics, games with family or pets. You can choose the various parks, such as Hanlon Park, Maryland Zoo, Gwynn Falls Waling Watershed Trails, Druid Hill Park, and Currie Murray Outward Bound Center, to hike, bike, or organize a host of family events in the park's green space.
A stone's throw away is Lucille park. Here, visit the photographers' most favorite spot, the Baltimore Inner Harbor. A once seaport, Inner Harbor now hosts numerous shops, museums, and the renowned Baltimore National Aquarium where you can awe in the different sea life our oceans have to offer.
At only $22, soar 180 feet above the Potomac River aboard the Capital Wheel. The gondolas offer comfy seats and climate control to ensure you enjoy the breathtaking views of the waterfront, plus various cities like Virginia, Maryland, and DC.
It's common to spot different sporting events in the majority of the parks in northwest Baltimore. Some common sports in the summer include the Herring Run Around race, baseball, softball, soccer, and numerous playgrounds for your kids. You can participate in outdoor family games and then grab some snacks at your preferred picnic site.
Are you planning on holding a wedding or outdoor family party this summer? Druid Hill Park has some breathtaking natural spaces enough for picnics, family events, and sports. In Druid Hill Park, you can visit the Druid Hill farmers' market that hosts family activities such as concerts, art, plant, and 4-H workshops, to mention a few.
Take part in the annual Charm City bicycle race or enjoy yourselves in the annual Charm City Bluegrass Festival.
North East Baltimore: Mount Pleasant
The northeast side of Baltimore hosts Mt. Pleasant ice arena. Even though the arena is an all-year-round arena, the summer heat gives you an extra reason and motivation to visit the area. So, put on your skates and hit the ice.
Understandably, summer is a vacation and a fun time. However, kids tend to get bored easily, even in the summer, and they need to be constantly engaged. Additionally, their growing and developing minds need to be nourished regularly, and what's a better way to do that than a summer camp. There are numerous summer camps around Mt. pleasant, each offering a plethora of fun summer activities, coupled with learning courses and stocked libraries for their growth.
With most of the family engaged elsewhere, it's time for you and your buddies to tee off at the Mt pleasant golf course.
In addition to all these amazing sites, there are plenty of indoor and outdoor recreation locales, depending on where you live. For example, you can find public indoor and outdoor swimming pools, eateries, and restaurants in and around all these neighborhoods.
Summer Fun Safety Tips
As you have fun in the summer in Baltimore, you and your family must stay safe. These safety tips will help you:
Stay well hydrated at all times and carry extra fluids on you

Avoid over-exposure to the sun by wearing protective gear and, if possible, stay in the shade

Keep a close eye on all your family members, especially kids and pets, since they tend to wander off easily

Be aware and stay informed of any symptoms of heat exposure and how to help

Don't overindulge or over engage in activities that'll result in dehydration

Contact emergency services in case of emergencies, however minor
Are You Ready for All the Fun?
There you go, now you know where to go and spend some quality time with your family and friends all summer. As you have fun, remember to exercise caution and adhere to all government and the City of Baltimore's rules and regulations. If you feel Baltimore is the place for you and decide to move here, Pangea Real Estate has amazing and affordable apartments for your family to check out. Contact us, and we'll show you, become a permanent Baltimorean and let the fun continue.