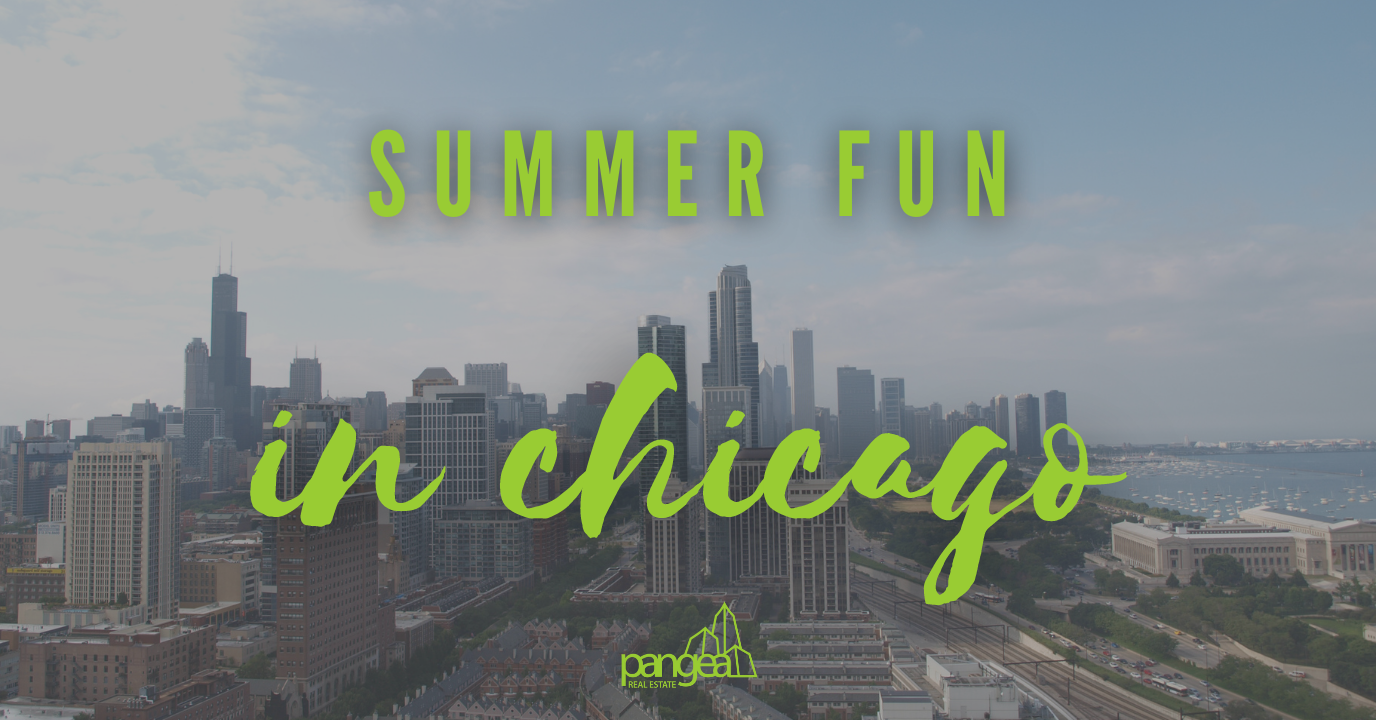 The summer is here and Chicago is finally back in full swing. After a hard go at it last year, this blog discusses the many exciting festival opportunities you have on your doorstep in Chicago.
Whether you're in the mood for live music, art displays, or getting a taste of the city's food offerings, there's something for everyone in Chicago's festivals.
Get out there, enjoy the Chicago sunshine, and do everything you couldn't last year. You can get wild at one of the most famous music festivals in the world at Lollapalooza, or you can be more cultured at the Grant Park free music festivals and listen to the William Tell Overture.
No matter your taste, Chicago accommodates.
Music Festivals
Chicago Blues Festival
This diverse blues festival typically features both classic and contemporary blues artists. It also champions genres such as R and B, gospel, rock, hip hop, and more. Unfortunately, the festival announced it will be on hiatus in 2021. Look out for Chicago Blues Festival details in the future.
The Millenium Park Summer Music Series happens on Mondays from August 2-September 13th. In September, the festival also happens on Thursdays. The Jay Pritzker Pavillion hosts the event and the festival features a wide variety of music from genre-bending artists.
Chicago Jazz Festival
The Chicago Jazz festival is the oldest of Chicago's free lakefront music festivals and it has a diverse lineup that takes the stage at Millenium Park in late August and early September. The festival has been held annually for over 40 years and has Jazz legends to influential new forces in the genre.
Lollapalooza
Not much needs to be said about Lollapalooza. It is Chicago's most popular music festival and a wild ride for anyone who attends. The lineup features some of the most influential names from across genres and the festival takes place from July 29th – August 1st this year.
Chicago Gospel Music Festival
The Chicago Gospel Music Festival celebrates the influence gospel has had over the city. It hosts some of the greatest gospel artists in the country and blends traditional choirs with contemporary and hip-hop music. Typically, the festival occurs at the end of May, but in 2021 it will be held on September 3rd.
Grant Park Music Festival
The Grant Park Music Festival is a free music festival that takes place at Millenium Park. This year, Grant will have three nights and it will be at full capacity. Grant Park Orchestra plays various concerts and symphonies throughout the summer, typically occurring on Fridays, Saturdays, and Wednesdays.
World Music Festival
In fitting fashion, this concert series transports you around the globe with over 60 artists from 25 countries at 20 venues, including Millenium Park and the Chicago Cultural Center. It typically occurs in early September. This may be subject to change given COVID-19.
Pitchfork Music Festival
Pitchfork, the notable music publication, hosts an annual festival with an Indie-rich lineup and headliners Eryka Badu, St. Vincent, Phoebe Bridgers, Big Thief, and Thundercat. As of now, the festival is sold out, but this could be subject to change with capacity restrictions. The festival takes place from September 9th – September 11th.
Art Festivals
Pivot Arts Festival
The live and virtual event celebrates contemporary performance this year, with the performance centered around imagining a better world. It is an annual festival and it occurred from May 29th to June 6th in 2021.
Millennium Arts Festival
The Millennium Arts Festival is a three-day-long, top-ranked art and design show at Millennium Park. With more than 110 artists showcasing their wonderful work, the city-centric festival blends live performances with tasty treats and interactive art experiences. It takes place from Friday, July 16th to Sunday, July 18th.
Southport Art and Music Fest
This iconic art festival comes to life in July when it takes over Waveland and Southport. TimeOut Chicago features the Southport Art and Music Festival as one of the "best in town."
The event features mixed fine art along the tree-lined streets to create a tranquil mood that will have you gleefully soaking in the summer while pondering deep thoughts.
Wells Street Arts Festival
With 225 featured, juried artists from across America and a number of artistic styles, from traditional painting to sculpting, Wells Street is one of Chicago's most beloved art festivals. It will be held on August 14th and 15th this year due to COVID-19.
Glenwood Avenue Arts Fest
GAAF has been bringing free, weekend-long arts festivals to Chicago for twenty years now, and with 120 artists, open studios, and live entertainment, it remains one of Chicago's must-see events. The festival takes place August 20-22 this year and it is held in Rogers Park.
Food and Culture Events
Taste of Chicago to Go
Taste of Chicago is a food festival in Chicago that features pop-up cooking destinations, the return of "Community Eats," and other special events promoting Chicago's rich gastronomic history.
Chinatown Summer Fair
One of Chicago's most ethnically unique food events, the Chinatown Summer Fair attracts more than 40,000 people throughout the region. It is a lustrous celebration of Far East food and culture and takes place on Wentworth Avenue to Cermark Avenue all the way to 24th. It will happen from July 31st to Aust 1st.
Chicago Auto Show
Chicago hosts the nation's largest auto show from July 15th – July 19th. The auto show takes place at the McCormick Building. It will take advantage of outdoor opportunities and the Chicago July weather. The show will feature a wide range of automobiles that everyone can enjoy.
Conclusion- Chicago Summer Events
Chicago is a hotbed for festivals of all kinds. From the world-class Lollapalooza to the unique Chinatown food festival, there is something for everyone. No matter your taste in music, you can find something to groove to. No matter your taste in art, you can find something to marvel at. And no matter your taste in cuisine, there will be something to wet your pallet.
This summer should also be special considering the lifting of restrictions. Many of these festivals are returning to capacity, and with the pent up demand to let loose, they could be a wildly entertaining and enjoyable experience.
Pangea is committed to providing its residents with more than just an apartment. We want you to enjoy the city to its maximum potential. Contact us today and visit our resident resources page to find out about more local events.