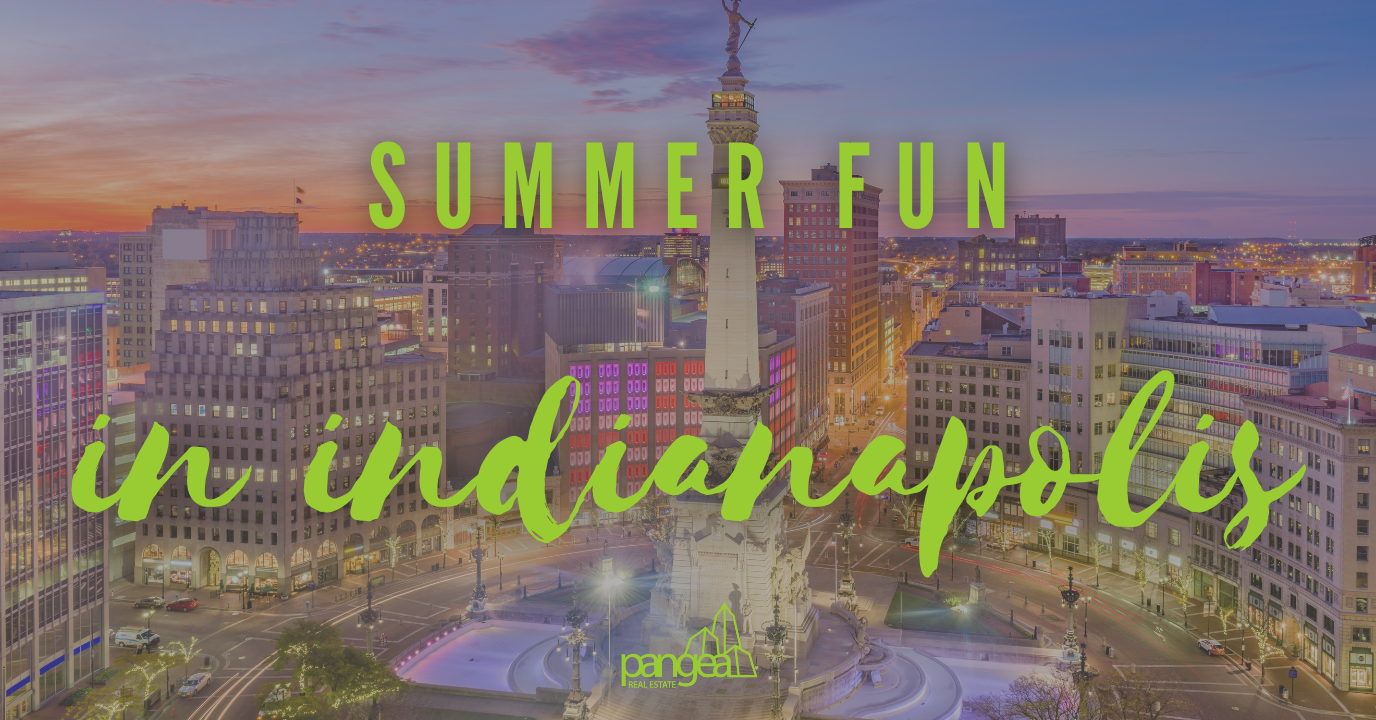 Summer is packed with fun activities, vacations, family gatherings, and explorations. The fantastic weather will have you and your family on toes all summer long, and the longer days promise endless opportunities for fun in Indy.
But, hold the phone.
Do you know where to head to? Which spots in Indianapolis you can take your family for fun? If the answer is no, worry not, we got your back.
Below is a guide on some amazing places you can visit for summer fun days as a family or alone if you need some solitude. Most of these spots are either free or charge affordably, and they are close to your abode.
North and West Side: Speedway, Eagledale and Marian University Areas
Speed Way
Find out why Indianapolis is known as 'the racing capital of the world.' As the name suggests, Speed Way hosts world-renowned races such as Indianapolis 500 and Verizon 200. So, if you are a racing enthusiast, you'll feel right at home here. So, head on to the world's largest sporting venue this summer. While you here, revisit history at the NASCAR Live Concerts Hall of Fame Motor Speeding Museum and busk in speed racing history in Speed Way.
Eagledale
Do you have young kids, preschoolers, or toddlers? They don't have to get bored; let them experience outdoor learning and fun activities as they socialize and play with their peers at Eagledale's green spaces. You, other parents, and caregivers can join in the fun as well.
Eagledale is close to the Indianapolis Zoo, a fun spot if you are a nature enthusiast, or head to the Indiana History Museum for some history lessons. After these tours, pass by Dixieland Flea Market for some amazing affordable stuff for the family.
And what kind of summer would it be without the annual St. Christopher Mid-summer festival for the whole family and the Whisky Wine and Swine at the Cadillac Ranch for everyone above 21.
Marian University Area
Marian University and its surroundings are all about instilling skills and training to the young budding generation. Various programs at the university, such as the Nina Mason Pulliam EcoLab is a perfect place for your kids to learn about the environment, nature, camping, and they can have fun in the vast green spaces around the university.
Talk about camping, Marian University hosts various summer camps such as the Nike Soccer Camp and STEM Camp. Summer can also include business meetings, and the university has some amazing conference facilities where you can hold your business meetings.
North East Side: Irvington, Warren Park, Devington, and Meridian-Kessler Areas
Irvington
If you are interested in living in the past, you can check out the Bona Thompson Memorial Center, where the Irvington Historical Society hosts an ice cream social. Apart from the numerous ice cream flavors to choose from, you can also view the displayed art and enjoy some music. From there, head on to the Irvington farmers market for fresh produce and other goods at amazingly unbeatable prices.
Warren Park
Let your kids expand their intellect and engage their growing minds. Let them uniquely experience summer by enrolling them in the various summer camps in Warren Park, where they'll learn various important life skills while having lots of fun and making friends. Then, after you drop them off, you and the rest of the family, or with some buddies, can head on to the bowling alley, hit some pins, and enjoy some drinks there. As you head back home, pass by the few gift shops and spend some cash for amazing gifts for the whole family.
Devington
A short drive away from Devington lies fort Harrington State Park where you can engage in water activities like swimming, canoeing, and boating in Fall Creek. The park offers breathtaking views and fantastic sites for family gatherings, picnics, and games. Better still, carry some pet toys for your adorable dog; they deserve to have fun as well.
Have lots of fun at the Indiana State Fair Grounds, a short distance away from Devington. There's plenty of fun for everyone, including competitions, amusement park rides, games, and music concerts.
But, if you prefer shopping, proceed to the Devington shopping complex, where you'll get plenty of options for your summer shopping needs.
Meridian-Kessler Area
Sometimes you gotta let the kids have some time alone and enjoy themselves in the presence of other kids, but keep a hawk-eye on them. There are many kid-friendly spots in Meridian-Kessler where they can enjoy gymnastics, art classes, pottery, and indoor play centers, and there's even a sewing class! All these activities will drain their energy. Take 'em to the numerous eateries and restaurants around where they can snack up to healthy foods and regain their energy for when they proceed to the world's largest children museum, the Children's Museum of Indianapolis.
All these neighborhoods have plenty of shops, eateries, restaurants, and. In addition, you can have fun in the many natural parks and green spaces. Organize family fun days, anniversary parties, or go there to say 'I do.' The good news is, your apartment is only a shouting distance from recreational facilities, such as swimming pools and water slides, sports complexes, laser tag arenas, to mention a few. So, get your summer on and head out to explore.
Tips Before You Begin Your Summer In Indy
Observe all health and safety protocols put forth by the city of Indianapolis

Don't let your kids or pets stray, so always keep them close

You can easily get dehydrated in the summer, have an extra bottle of water with you always

Protect yourself and your family from the summer heat by applying sunscreen, wearing light clothing, and avoiding the sun as much as possible

Temperatures can easily hit 100°F, so watch out for signs of heat overexposure. You can easily get heatstroke in the summer

In case of an emergency, contact 9-1-1
Otherwise,
Let The Summer Activities Begin!
Whether you are a permanent resident, a visitor, or prospecting on moving, Indianapolis has your preferred summer activities. To ensure you maximize your stay and activities, at Pangea Real Estate, we have amazing pocket-friendly apartments that can suit your family or yourself. Moving to these neighborhoods will ensure you are never away from the fun. If you are considering moving to Indianapolis, either from out of town or within the town, reach out to us. Allow us to contribute to making your summer more fun-filled.