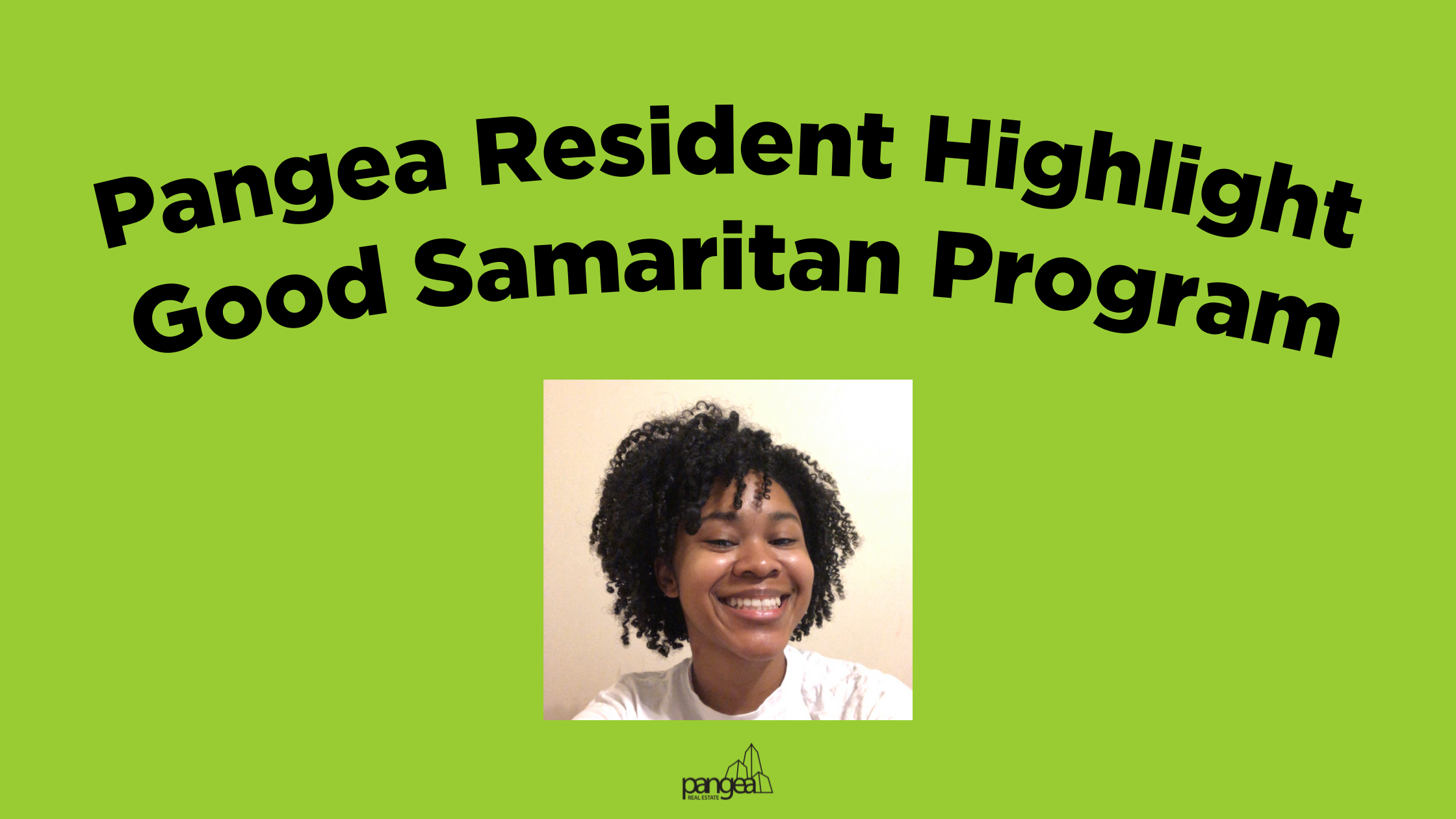 We've said it time and again, at Pangea we want to be more than just a real estate company. We know that we have a unique opportunity to give back to our residents and neighbors, and to help our neighborhoods from the inside out.
We are personally invested in the neighborhoods we serve, many of us growing up in and currently living in the neighborhoods ourselves. Because of that, we regularly volunteer through our 501c3 nonprofit arm Pangea Cares, and developed programs like the Pangea Good Samaritan Program.
The Good Samaritan Program is a small way we can say thanks to our residents who also give back to the community, residents like Lakyla Wright.
Lakyla shares Pangea's love for her community and giving back, saying that she feels "that taking care of the community is important and being able to maintain the peace among the neighborhood is a must." We couldn't agree more and are so glad to be able to call Lakyla a resident!
When we asked her what she likes best about her neighborhood, Lakyla said she really enjoys the park nearby and especially the lake. She does what she can to keep the area clean and safe. She also appreciates the easy commute she has to and from work.
Thank you, Lakyla, for all you do!