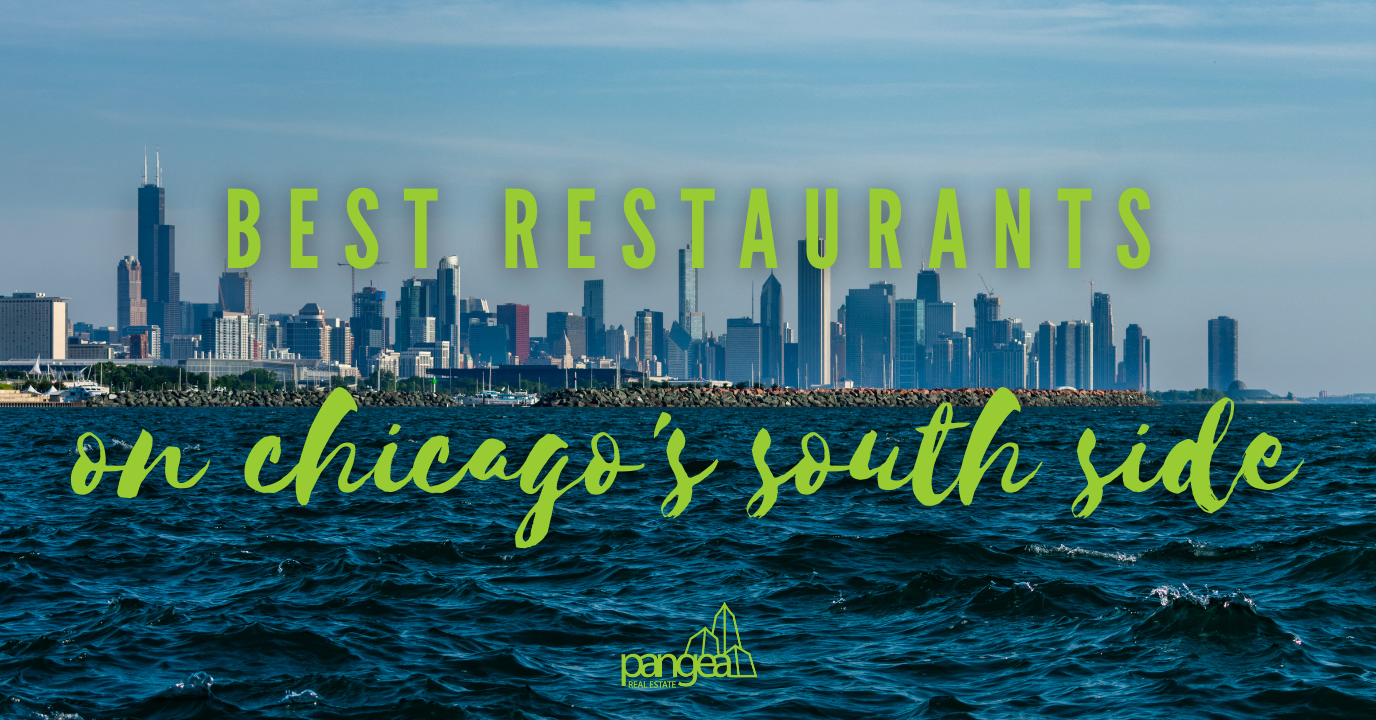 Chicago is one of the most recognizable US food capitals. Its diversity and quality are virtually unmatched and there is something here for everyone. Though other neighborhoods like the West Loop typically get all the press, some of the best food in the city exists in South Chicago.
While you won't be donning any suits and ball gowns to these restaurants, you don't need to when you have tasty food, hospitable staff, and a tight-knit community ready to please your taste buds.
This blog takes a look at the 8 best restaurants in South Chicago. There's something for everyone on this list, with most of the places having vegan options. Each selection is a different cuisine, as trying the many flavors of South Chicago is a must. Continue reading to learn your next favorite restaurant in South Chicago.
5 Loaves Eatery
405 E 75th St
Chicago, IL 6061
(773) 891-2889
Home cooking is a 5 Loaves specialty. Delicious fried chicken and homemade biscuits that melt in your mouth will turn you into a regular quickly at this Banchet award-winning restaurant. With a slogan like, "good people, good food," you know you've come to the right place. Straightforward, simple cuisine and a staff that welcomes everybody- who wouldn't want a taste of 5 Loaves?
Calumet Fisheries
3259 E 95th St
Chicago, IL 60617
(773) 933-9855
As far east on 95th Street as you can go lies one of the most unassuming, and simultaneously, tastiest fish shacks in Chicago. Calumet doesn't put on any airs. There's no seating, no bathroom, and no parking. The only way to get food is if you got the cash for it.
You might be tempted to walk away from Calumet, but they don't need your approval. Hence, the James Beard medal hanging on the wall. One bite, and you'll forget about all of your moaning and groaning.
Birrieria Zaragoza
4852 S Pulaski RdChicago, IL 60632
(773) 523-3700
Every culture has a broth-based cold remedy. Americans have chicken noodle soup. The French have vegetable soup. And the Mexicans have birria, a rich goat bone broth with shredded meat and spicy arbol chilis. If you want to give your sinuses a wake-up call, go to Zaragoza.
There's nothing like grabbing some birria on a cold day in Chicago to remind you of warmer times. You also don't have to decide between multiple dishes when you go to Zaragoza…because there's only one thing on the menu.
Garifuna Flava
2518 W. 63rd St.
773-776-7440
Widely regarded as Chicago's best Caribbean spot, this Belizean restaurant is a perfect go-to for when you need a taste of the sun during a Chicago winter. The panades come with pickled cabbage and are the best in town. You might also think that the kids would be turned off by Caribbean food, but there's something for everybody at this place.
Another must-have at Garifuna Flava is the oxtail stew with rice and beans. A uniquely Belizean gravy tops the rice and beans making it mouth-wateringly good. Don't feel limited, though. Virtually everything at Garifuna is worth digging into.
Ricobene's
252 W 26th St
Chicago, IL 60616
(312) 225-5555
Ricobene's is widely recognized as one of the best sandwiches in America. Since 1946, it has proudly served the Bridgeport area with its famous breaded steak sandwich. You need to bring a bib to eat it since it's pretty messy, but the messier, the better at this Chicago joint. If the sandwich route doesn't grab your taste buds, you can try one of the staff-favorite pizzas.
Top-Notch BeefBurgers
2116 W 95th St
Chicago, IL 60643
(773) 445-7218
South Chicago's Beverly neighborhood is home to a classic burger that's nearly 75 years old. This diner serves burgers of all sizes and delectable milkshakes as well. With so many restaurants claiming, "the best burger in Chicago," it's difficult to say whether Top-Knotch gets the top spot but they do have a legitimate claim. Though it's difficult to find these guys online, and it's not even clear whether they have a website, you can simply order through GrubHub or visit them in person to taste their tasty burgers.
Vito and Nick's Pizzeria
8433 S Pulaski Rd
Chicago, IL 60652
(773) 735-2050
For over 80 years, this cash-only joint has served the Ashburn neighborhood with pride. It's super thin crust offers a nice change of pace when compared to most of Chicago's deep dish pizza parlors. Vito and Nick's has gained national recognition over the years for it's pizza and tourists from all over the US come to have a pie with some Old Style brew.
Horse Thief Hollow
10426 South Western Avenue
(773 ) 779-BREW
Another Beverly haunt, this craft brewery is a down-to-earth southern gastropub with delectable chicken and biscuit sliders with sausage gravy and crab cakes with cajun aioli. The best part about this beer is that the food pairs perfectly with beers as the beer has won Beer Cup awards as well as a bronze medal at the Great American Beer Festival for their Pilsner.
Conclusion- The 8 Best South Chicago Restaurants
South Chicago doesn't need the glam and the glitz of the West Loop. It is entirely itself and thank God for that. In a gastronomical environment that favors style and presentation over taste all too often, these restaurants are a breath of fresh air. No pomp. No frills. Just mouth watering bites and thirst-quenching beverages.
Whether you're in the mood for Polish food, jerk chicken, or a good old-fashioned burger, South Chicago has it all. What's more? It's affordable and you don't have to feel like you're paying for stuff that doesn't fill your tummy.
If you're looking for an affordable apartment that feels like home, look no further than Pangea. Our properties are priced so you don't have to spend your whole paycheck on rent and you can still enjoy the niceties in life. Chicago is yours to explore and our apartments make it easy to do so. What are you waiting for? Start living the Chicago life today.