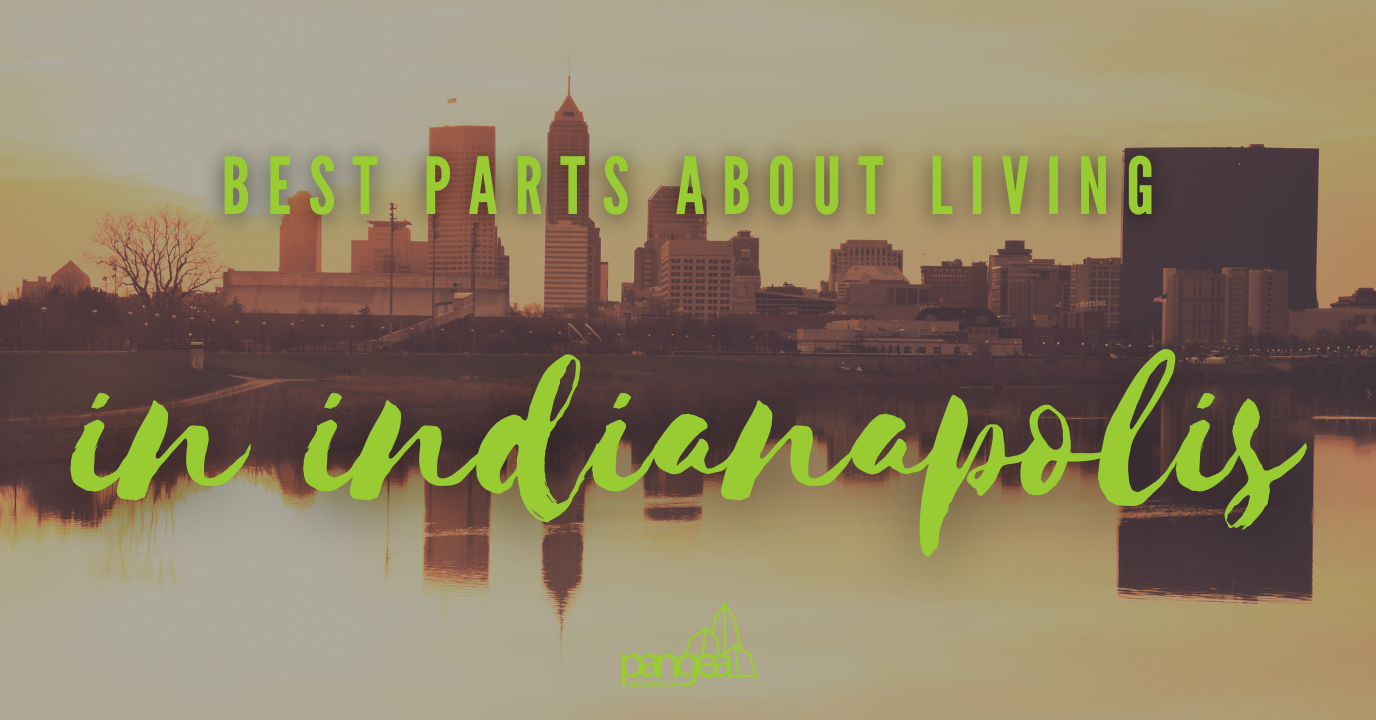 by Justin Lehman
Are you considering moving to and living in Indianapolis, but you haven't made up your mind yet? Perhaps your intended move is inspired by family reasons, job transfer, desire to explore the country, or you're just looking for a new start. Whatever the reason is, Indy is an excellent peak, as you'll discover below.
And since you may be looking for something long-term, we went deep into our research to dig out not only the things to do in this beautiful city but also what it's like to live here. We also engaged with tons of Indy residents to share with us their firsthand experience with the city.
So as you keep scrolling, rest assured the section below expounds on the top genuine and fact-proven reasons why living in Indianapolis is an excellent decision. But first, let's have a quick overview of the city:
Indianapolis Overview: The History, The Population, The People
Indianapolis, colloquially known as Indy, is the State of Indiana's capital and most populous city. It's also the third most populous city in the Midwest, only after Chicago and Columbus. Founded in 1820, Indy was originally a preserve for manufacturing and transportation, and its growth peaked tremendously after the Civil War, becoming the third-largest pork packing city globally. It also made strides in the automotive industry, as it was the headquarters for 60 automakers.
According to 2020 estimates, the city is home to 883,570 people, making it the 17th most populous city in the U.S. Further, the Metro Area has more than 2 million residents, making Indianapolis a lively economic hub. What makes this Midwest city even more attractive is its low unemployment rate of only 4.2 percent (the national average is 5.4 percent), the sports culture, food abundance, low cost of living, the people's hospitality, among other attributes.
Top Reasons You Should Consider Living in Indianapolis
1. Low Cost of Living
Indy is one of the most affordable big cities to live and work in the United States. With the cost of living being 7.6% below the national average, you'll barely have to stress about such bills and expenses as rent, food, healthcare, education, clothing, etc.
And as we mentioned earlier, the city has one of the lowest unemployment rates, meaning you're likely to land a decent job upon moving in and rake in an annual average salary of $45,780. Plus, Indianapolis apartments cost as little as $806 in rent and come with modern amenities like WiFi connection and car parking.
2. Countless Fun Activities and Destinations
Did you know that Indy is the home to the largest children's museum in the world? That's right, the Indianapolis Children's Museum is an exquisite destination for fun-loving children as well as curious adults looking to explore the over 120,000 artifacts and enjoy refreshing entertainment throughout the museum's five floors.
Aside from the breathtaking museum, Indy is also famous for its state parks, where you won't get enough of the alluring nature. Plus, you can engage in fun activities like hiking, camping, or canoeing. And if parks aren't your thing, then you'll most likely enjoy the live music from renowned stars. Such thrilling events usually occur in popular spots like the Ruoff Home Mortgage Music Center, the Farm Bureau Insurance Lawn, and the Old National Center. So ensure you check them out once you've settled in.
3. Commuting is Hassle-Free and Affordable
Need to commute to work, run errands, or just move around the city and across the country? Indy's transportation system never disappoints. Whereas Lyft and Uber have dominated big cities throughout the country, Indianapolis has launched its city-specific ride-sharing companies as a strategy for creating more opportunities for locals and reducing road congestion.
The city's public transportation sector is also very lively, with residents enjoying rapid and affordable bus rides to and from designated stops. However, public transit isn't reasonably sufficient, as it barely accommodates those who reside further from the downtown. Traveling outside Indiana is also trouble-free, as the Indianapolis International Airport is strategically located and takes around 35 minutes to reach by bus from Downtown Indianapolis.
4. Indy's Foods: There's Something for Everyone
You can never run out of what to eat when living in Indianapolis. The city is famous for its rich and diverse food culture favorable for everyone, regardless of your taste or preference. For instance, if you're a steak freak, you'll love the famous St. Elmo's steakhouse – a historic wining and dining destination – known for its mouthwatering steaks, seafood, and cocktail.
Other fantastic joints with unique food varieties to visit include Steer-In, The Missing Brick, Jail Bird, His Place Eatery, Clay Oven, and more. Be sure to check out the comprehensive list in this Indianapolis city guide.
5. The Best-Rated Education System
One of the greatest worries when moving to a new city is, will my children get the best education. Well, that's one thing you can remove from your worry list when you migrate to Indianapolis. The city has top-performing public, private, charter, and magnet schools that you can take your children to for first-class education and co-curricular activities.
According to GreatSchools, 17 schools in the area rake in a performance score of 7 out of 10 or higher, reflecting how top quality they are. But that's not even the best part; Indy's average student-to-teacher ratio is 17:1, meaning your children will get adequate attention and care for the best academic performance.
Pangea is Your No.1 Rated Housing Solution in Indianapolis!
Hopefully, this resource was an eye-opener, and it helped make up your mind concerning moving to and living in Indianapolis. If not for anything else, you should settle in this beautiful city for its low cost of living, affordable housing, diverse food culture, effortless transportation, top-class education system, and a plethora of fun activities and destinations.
But again, one thing that stresses people when looking to relocate to a new town is searching for the perfect apartment or home. That's where we, at Pangea Real Estate, come into play. Pangea offers the best-in-class apartments and townhomes located in strategic areas throughout Indianapolis. Our houses come with first-class amenities to provide comfort and joy to all our renters and homeowners. Not to mention, they're well-priced to fit everyone, regardless of your fitness level.
So what are you waiting for? Contact us today, and let us save you the hassle of cruising around the city searching for your new home! Better still, you can search apartments directly and book your preferred choice as early as now!