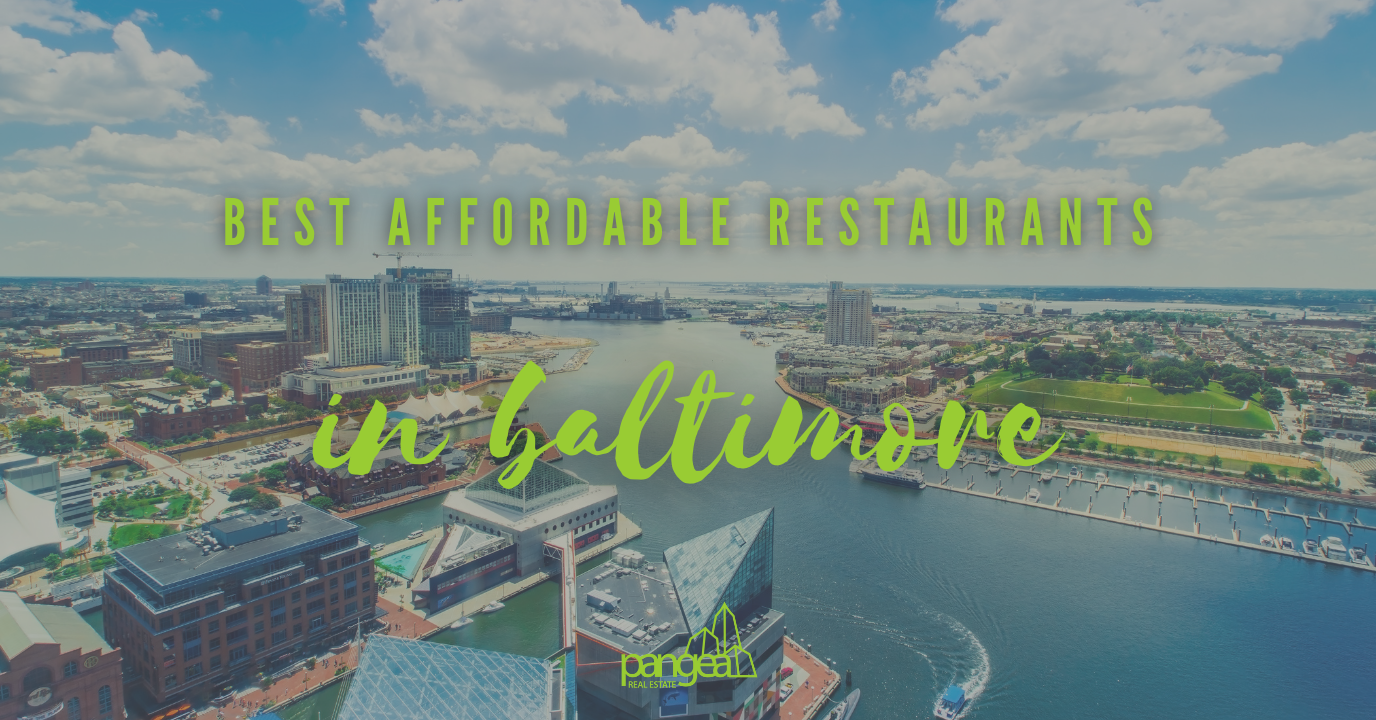 Baltimore is a city best known for its crab cakes. However, that's not all this historic city has to offer. This blog uncovers 7 of the best affordable eats in Baltimore. Only one of the restaurants on this list is known for its crab, but they will all blow your mind and rock your taste buds.
From Afghan food to Korean BBQ, this list has something for everyone and showcases Baltimore's diverse food culture. Continue reading to learn more about where you can eat like royalty at affordable prices in Baltimore.
The Best Affordable Mexican- Tortilleria Sinaloa
Located in Fells Point, you can't let the tiny storefront of this hidden gem fool you. It doesn't bill itself as a taqueria. They will correct you if you label them as such. Sinaloa is a "tortilleria." The correction should tell you plenty about their values: house-made tortillas made fresh behind the counter for onlookers to behold their beauty.
Whatever you do, don't leave without trying the lengua and barabacoa, and while it may stuff you to the brim, you should also consider going for the huevos and chorizo plate. When you go to the tortilleria, you're allowed to be a glutton.
The Best Affordable Afghan-Helmand Kabobi
Helmand Kabobi is an offshoot of the Helmand, the renowned restaurant owned by the brother of the former Afghan president, Hamid Karzai. Kabobi is an unusual take on the fast-casual concept. The dishes are similar to Helmand's, but the presentations are takeout and office-friendly.
With this style, you can enjoy all of Helmand's favorite dishes on the go for more affordable prices. Try the Kabuli Pallow. It's Afghan cooking at its finest- a sweet, savory combination of lamb, raisins, and glazed carrots served with a generous portion of rice. You might have to wait a little longer for the payoff at Kabobi, but trust us, the payoff is well worth it.
The Best Affordable Mediterranean- Samos Restaurant
Greek immigrants have influenced the Baltimore food scene since the late 1800s. By the early 20th century, they settled in what became known as Greek Town. Samos Restaurant is a trip into Baltimore's history as well as a treat for your taste buds; a dusty gem solidified in a bygone time.
Snack on some gyro meat sliced from the ever-so-famous gyro cone. Delight in some chicken souvlaki and help digest everything with a zesty salad coated in a flavorful dressing.
The Best Affordable Korean- Jazz+Soju
You have most likely heard about the Korean barbeque craze spreading across the nation. If you don't know why it's happening, you need to pay a visit to Jazz+Soju. You will rue the time lost passing Korean barbeque restaurants and not stopping because you didn't know what was on their menu.
Jazz+Soju has the best Korean-style wings in Baltimore, but that's not all they're known for. Try one of their delicious bowls and wash it down with some Soju, an absinthe-like liquor. If you're strapped for cash, you can always stop by for a happy hour. With $2.50 beers and $5.00 wine, Jazz+Soju takes care of you.
The Best Affordable Asian- Ekiben
Ekiben started when three college guys combined forces and started cooking for fun together. Now they have two Baltimore locations, and they are one of the most talked-about cheap eats in town. They handle Asian fusion with grace and precision and eventually turned the hobby into a business, first landing a spot at the Fells Point Farmers' Market.
They named their spot after the Japanese word for the lunchboxes the country serves at train stations, and they didn't anticipate their small operation taking off. But word of their Thai chicken meatball steamed buns quickly spread, and now they have a storefront on Eastern Avenue, near Broadway.
The Best Affordable Crab- L.P. Steamers
At only fifteen years old, Locust Point Steamers seems like it would have been around for a lot longer. However, within that time, it has established itself as one of the most widely recognized Maryland crab haunts in the city.
Not only is it a fantastic spot to get crab. It also serves as a local haunt and a place where tourists can get an authentic taste of Baltimore. Its location- wedged between a rowhouse in Locust Point- makes it all the more unlikely as a success story.
Try one of its signature dishes: the steamed crabs or the stuffed soft shell crab.
The Best Affordable Beef- Chaps Pit Beef
You don't typically consider Baltimore as a hotbed for BBQ. Still, the Chaps Pit Beef restaurant silences any doubt, and it has been recognized by publications such as The Washington Post, Food Network, and Diners, Drive-Ins, and Dives. This list simply wouldn't be complete without a mention.
Its signature items include the famous Pit Beef Sandwich, the Richwich, the Raven, the Bulldog, Guy's DDD, "52" Chaps Special, the Big John, the Rachel, and the Gus. You really can't go wrong with any of them.
Conclusion- 7 of the Best Affordable Eats in Baltimore
Everyone always thinks of Baltimore as famous for its crab. The reputation is well-deserved as it has some of the best in the world. However, Baltimore has a bustling culinary scene outside of its seafood.
With diverse neighborhoods and access to authentic cuisine all over the city, it can be difficult to choose your favorite. It's best to start checking local eateries off your bucket list one by one.
Pangea believes in providing its residents with comfortable, affordable housing. We view our tenants as part of a community and strive to cultivate meaningful relationships with them to create an appealing lifestyle.
If you're looking for affordable housing in Baltimore, visit our listings page to find your new home. We can't wait for you to join the Pangea family.