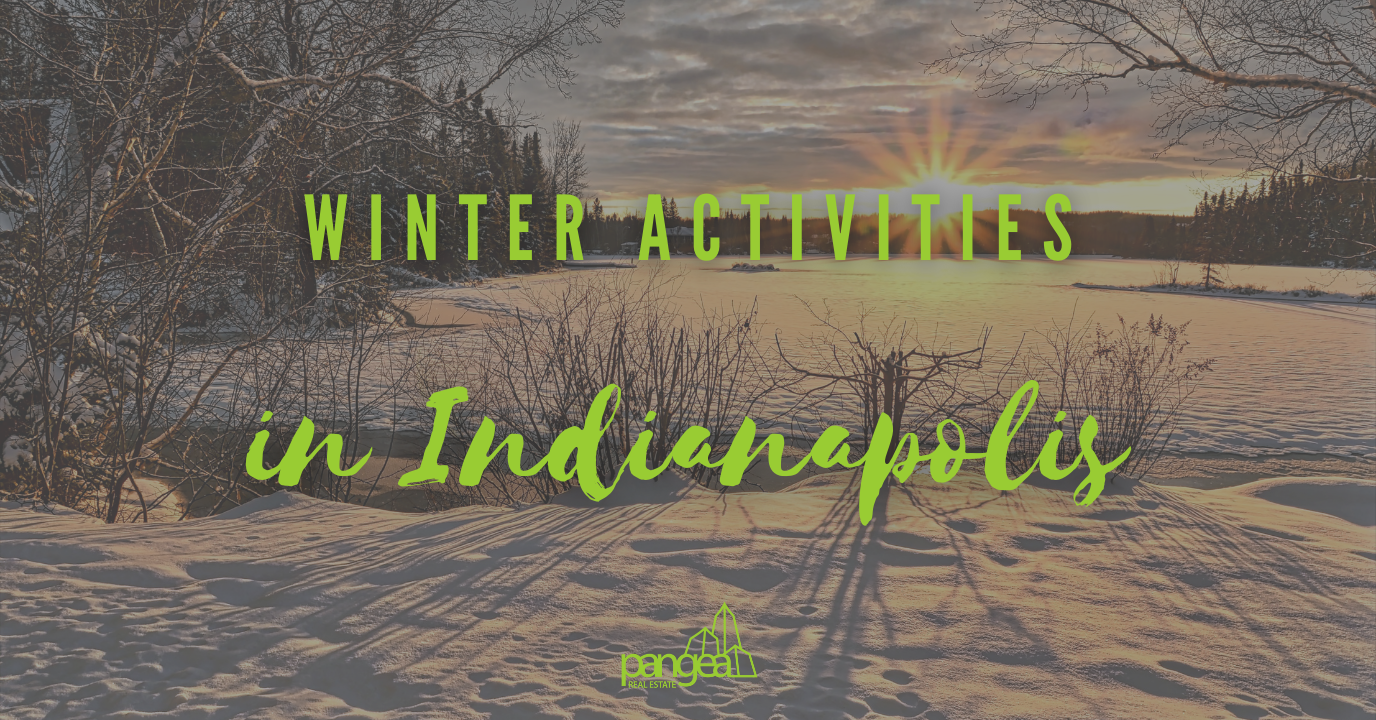 by Lynn Atkinson
When winter hits Indianapolis, it's easy to steer clear of the outdoors. Instead, weekends are spent playing board games, binging Netflix, and preparing slow cooker stews and soups. However, after several weekends of staying indoors, it's relatively easy to get somewhat stir-crazy.
When this happens, perhaps it is time to brave the outdoors—this doesn't necessarily mean going full-fledged winter camping in 10 degrees below zero. Even so, if it's safe to drive and you're appropriately bundled, there are plenty of fun winter activities to be had across the state.
From ice skating to full Christmas lights, here is a list of activities that Hoosiers can look forward to this winter season.
1. Get your board games at Doughnuts & Dragons
The much-awaited Doughnuts & Dragons is finally here, and it's proving to be the ultimate family-friendly destination to visit to play some games with your kids as you enjoy some sweets.
Located on the north side of Indianapolis in the Cleanwater Crossing shopping center, Doughnuts & Dragons offers different homemade doughnuts— think flavors like cannoli, blueberry-filled lemon basil, and butterbeer—as wells as locally made kombucha and coffee. As for the adults, the beverage choices range from a dozen different beers to an extensive wine list.
Though the doughnuts alone are enough reason for you to visit this place, you'll definitely want to stay and play one of the over 100 games available as you eat. As far as sitting arrangement goes, this establishment provides big tables for you to spread and play, as well as chairs and comfy couches to relax in.
If you're seeking a place to spend some quality time with your family, Dragons & Doughnuts is the place to be. But don't take our word for it; visit it to find out for yourself.
2. Speed down a hill
Snow is usually associated with one thing–sledding time. Snow tubing and sledding are two of the best family attractions in the winter, and Indy has some of the best places for these activities. Below is an outline of some of them:
Fort Harrison State Park: This is the only Indianapolis/Lawrence-based state park. It is located at the 59th and post road and has a large sledding hill with ample space for everyone.

Koteewi runs: Kootewi run is central Indy's only groomed snow tubing hill. Here you'll slide 700 feet down to a soft landing and then ride the tow line back to the top for another smooth ride.

West Park: located in Carmel Clay Park, this two-story sledding park is ideal for kids. It even has a gradual walkway up the hill to ease the trek back to the top for both parents and kids.
3. Sip wine in an igloo
Due to popular demand, the heated igloos at Urban Vines Winery in Westfield are back for the fourth year running. Each of these domes has music, heaters, lights, and seats that can accommodate up to eight people.
Typically, igloos are rented by the hour. Depending on availability, you can make reservations for up to three hours. It costs $20 per hour to rent an igloo from Thursday through Saturday and $10 per hour from Sunday through Wednesday. Therefore, you need to book well ahead of time, especially on the weekends when the igloos fill up quickly. Kids are allowed inside the igloos, but younger kids may not fancy the tight atmosphere.
4. Explore a cave
If you're up for a day-cation, you can drive down to Corydon to the Indiana Caverns (fun fact: Corydon was Indiana's first state capital, from 1813-1816). The caverns a great place to visit if you want to explore something different but don't like cold. This is the case, given that the cave temperature throughout the year is a pleasant 56 degrees. On a regular tour, you will descend 100 feet underground and see a 40-foot waterfall and Big Bone Mountain. The tour costs $12 for ages 4 to 12 and $22 for ages 13 and above. The Indiana Caverns are usually open daily from 9 am -5 pm, except for Thanksgiving and Christmas.
5. Explore the Indianapolis Motor Speedway museum
The IMS Museum preserves and shares the world's premier collection of automotive, artifacts, and motor racing vehicles, with a special focus on the Indianapolis 500. If you are an automotive enthusiast, this is the best place to visit to brush up on your knowledge. The museum is open every day of the year except for Christmas and Thanksgiving. Youth aged between 6 and 15 pay $8, whereas people aged 16 and above pay $15. Children under the age of five are afforded free entry.
6. Ride the polar express
One of the exciting things to do in Indy during the winter is riding The Polar Express. This magical experience usually takes place in November and December. The goodies included in the ride are hot chocolate and a cookie, entertainment, and a special keepsake to take home. If you are up for it, you and your family can even dress like characters in the famous movie and wear pajamas for this ride.
7. Walk through the Garfield Park Conservatory
If you are seeking a little hint of winter- holidays-meet-summer, then Garfield Park Conservatory is the place to be. Not only is this park indoors, but it's heated to the point that it can sustain tropical plants. Garfield Park Conservatory is the ideal place to lose the coats and take beautiful pictures in front of the fantastic winter-wonderland Christmas displays. Besides that, you can also engage in a scavenger hunt. Admission to the park is super inexpensive at $8 per family and $3 per person.
8. Visit Santa's Village
This is probably more of a weekend trip, but it's worth it! Santa Clause, IN, located approximately three hours southwest of Indianapolis, is a favorite stop for most people – especially kids. You and your family can stop at the Santa Claus post office to write a letter to the North Pole, where a team of Santa Claus' "elves" volunteer to answer all the correspondence. Other attractions in this town include the Santa Clause Museum, Santa's Candy Castle, and the Santa Claus Land of Lights.
For history buffs, Santa Claus is close to the Lincoln Boyhood National Memorial. You can learn more about the 13th US president's childhood and tour through a recreation of the 1820s homestead.
9. Visit a local ice rink
Winter presents an excellent opportunity to kick off your shoes, lace up those skates, and hit the ice. There are plenty of places in Indy where you can enjoy ice skating. Here's an outline of some of them:
Carmel Ice Skadium: This place offers a friendly atmosphere for the public to enjoy ice skating and socialize while listening to music. Carmel Ice Skadium is a great place to hang out with your friends and family.

Artic Zone Iceplex Westfield: Artic Zone provides guests with plenty of services, including public ice skating, stick and puck hours, lessons, hockey clinics, camps, and birthday parties.
So many activities to do in Indy during the winter
Don't let cold and snow dampen your holiday spirit. Join you fellow Hoosiers in exploring various places and engaging in fun activities. You'll find so much to do both indoors and outdoors.
Are you looking for an apartment in Indianapolis? Pangea Real Estate can help. At Pangea, we take time and effort to ensure that each of our apartments is one you're excited to call home. With over 13,000 rehabbed and townhomes under our management, we are able to provide joy and comfort to our renters. Contact us for your rental needs.