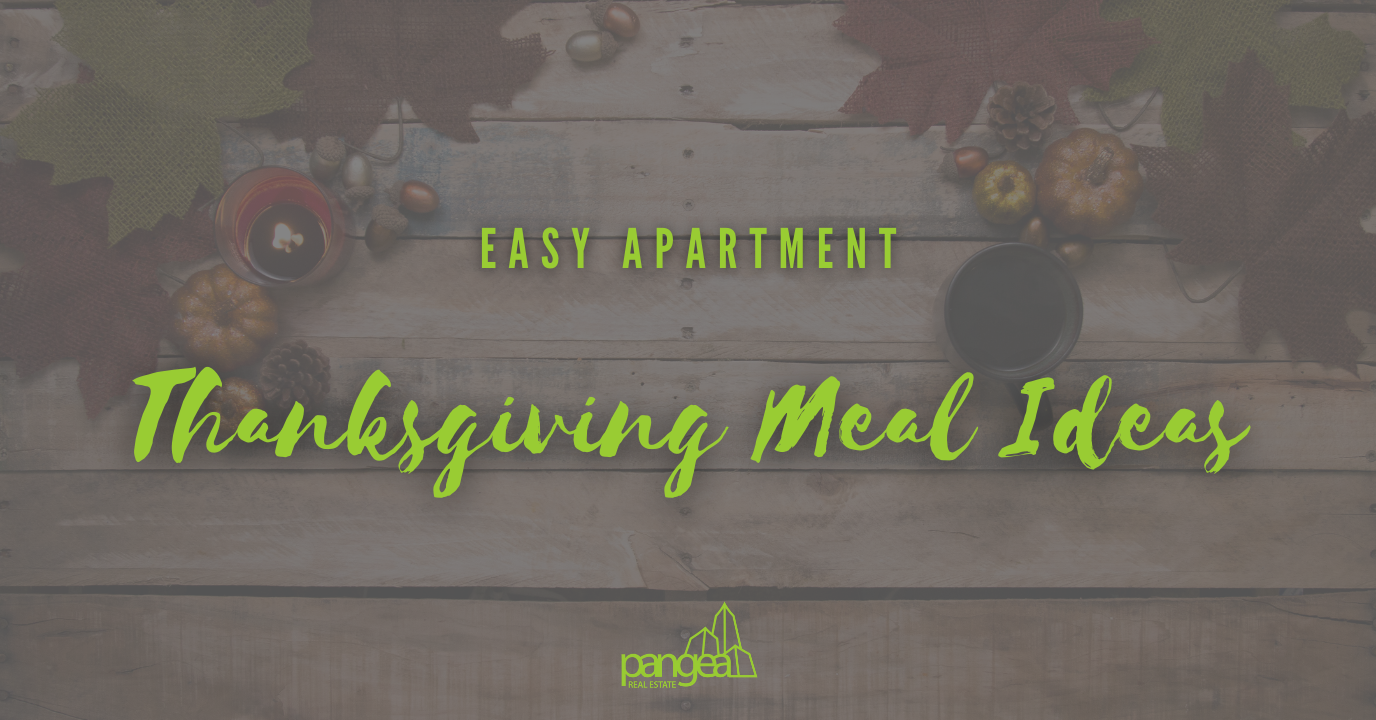 Thanksgiving is a time to cherish the second most important thing in life: food, with the most important thing in life: friends and family. But the meals can get a little monotonous. Dry turkey again? No thanks. Canned cranberry sauce? You can do better. So, what can you do if you want to spice things up a little this year and impress your guests with something different?
This blog discusses 10 meal options for your Thanksgiving apartment get-together. This year, you can use it for ideas whether you have the whole family coming over or you're just cooking for yourself and your significant other. Continue reading to stimulate those taste buds and get to cookin'!
Air Fryer Turkey
If you're cooking for two this holiday season, there's no shame in it. In fact, it has plenty of perks. To start, you're not as constrained by having to spend a ton of money on large servings. Another bonus of cooking for two is that you don't have to use the oven to cook a full turkey.
Air fryers are responsible for some of the most succulent meat dishes to grace the kitchen, but they are seldom used for turkeys. Well, here's your chance. You don't have to cook the whole bird with the air fryer, but whatever skin and meat you place in this device will turn out delectable.
Slow Cooker Turkey
If you don't have an air fryer, you can come close with a slow cooker. The most important aspect of the slow cooker is the tender, juicy meat and crispy skin it creates. After pulling the bird out, you can garnish it with some fresh fall herbs to get the aroma flowing and stimulate the ole' olfactory nerves.
Stuffing Muffins
Ah, the stuffing. At first glance, you might wonder why you would want to modify something as tried and true as this Thanksgiving staple. Bear with us. If you could take one of the best parts of Thanksgiving, stuffing, and combine it with another, bread rolls, why wouldn't you? Imagine it being acceptable etiquette to grab stuffing with your hands and stuff it into your mouth. Interested yet?
Vegetarian Cornbread Stuffing
Another way to add some flavor to your stuffing this year is to turn it a little southern and use cornbread. Flavorful, moist, and crispy golden on top, this recipe is a sure-fire way for you to bring your Thanksgiving crew to flavor town this year.
Green Bean Casserole
The green bean casserole is a classic Thanksgiving side dish, but it's often overlooked or disparaged by a select few meal-goers. If you want to attract the naysayer this year, you can start by adding some bacon to the recipe. Mushrooms are always a nice touch and you can also try a double-dosing of cheese.
If you want to get really crazy, you can consider turning it into a macaroni and cheese green bean casserole. It's 2021. The last thing you need for Thanksgiving is to feel like you're stuck in the box.
Whipped Sweet Potato Casserole
Another casserole that breaks the mold a little bit is this side dish-dessert hybrid. The whipped sweet potato casserole combines sweet and savory in one dish that reminds you of the days at grandma's house.
Pumpkin pie might be the most popular Thanksgiving dessert, but this is a perfect alternative if you're only cooking for two.
Slow-Cooked Brussel Sprouts
Back to the slow cooker for this one. Even if you're cooking for two, you can't skimp on the sides. Brussel sprouts are difficult to perfect, but the slow cooker goes a long way to getting you close.
No more undercooked or burnt sprouts. The slow cooker will give them the right amount of crispy on the outside and soft on the inside. Throw some salt on these sprouts and enjoy.
Mashed Potatoes
The beauty of mashed potatoes is the number of servings they provide. But if you're tired of eating the same old mashed potatoes every year, it's time to spice things up with a few slightly unusual ingredients.
The first example of a modified mashed potato recipe is the "3 Ps" mashed potato recipe. With parmesan, prosciutto, and parsley, you cover your most important bases: cheese, meat, and garnish. Another interesting take on your potato dish is the horseradish, sour cream, and pepper recipe. Talk about spicy, creamy, and zesty rolled into one.
Creamy Potatoes Au Gratin
If you want to do something a little different than the mashed potatoes, but you still want that creamy, starchy goodness, then try some creamy potatoes au gratin. Give your potatoes a rich, creamy cheese sauce and you will learn how to appreciate the beauty of simplicity. Whoever told you you need to whip your potatoes for them to taste delicious was wrong. Try this one on for size.
Brown Sugar Sweet Potatoes
Sweet potatoes always show up on holiday tables, often to mixed reviews. What's not to love about sweet, buttery goodness? It's a shame many people miss out on how tasty sweet potatoes can be. However, one easy way to ensure no one skips your sweet potatoes is to add a little more sweetness to them. We aren't talking about just any sweetness. We are talking about brown sugar sweetness. Simply add ¾ of a cup and watch your taters sparkle.
Conclusion
Thanksgiving is a time for loved ones to gather, but sometimes that's not a possibility and you might only be cooking for two. Whether you're cooking for a large group or just you and your significant other this year, the recipes on this list ensure that you will be able to spice things up a little so you don't wind up with the same old jam.
At Pangea, we understand the desire to bring people together with comforting things. Whether for the holidays or as a part of a local community, we ensure those looking for apartments and our current residents have access to important resources that make life easier. Whether you're in Indianapolis, Baltimore, or Chicago, Pangea has a place for you to call home.
Browse our selection with a free video tour today.