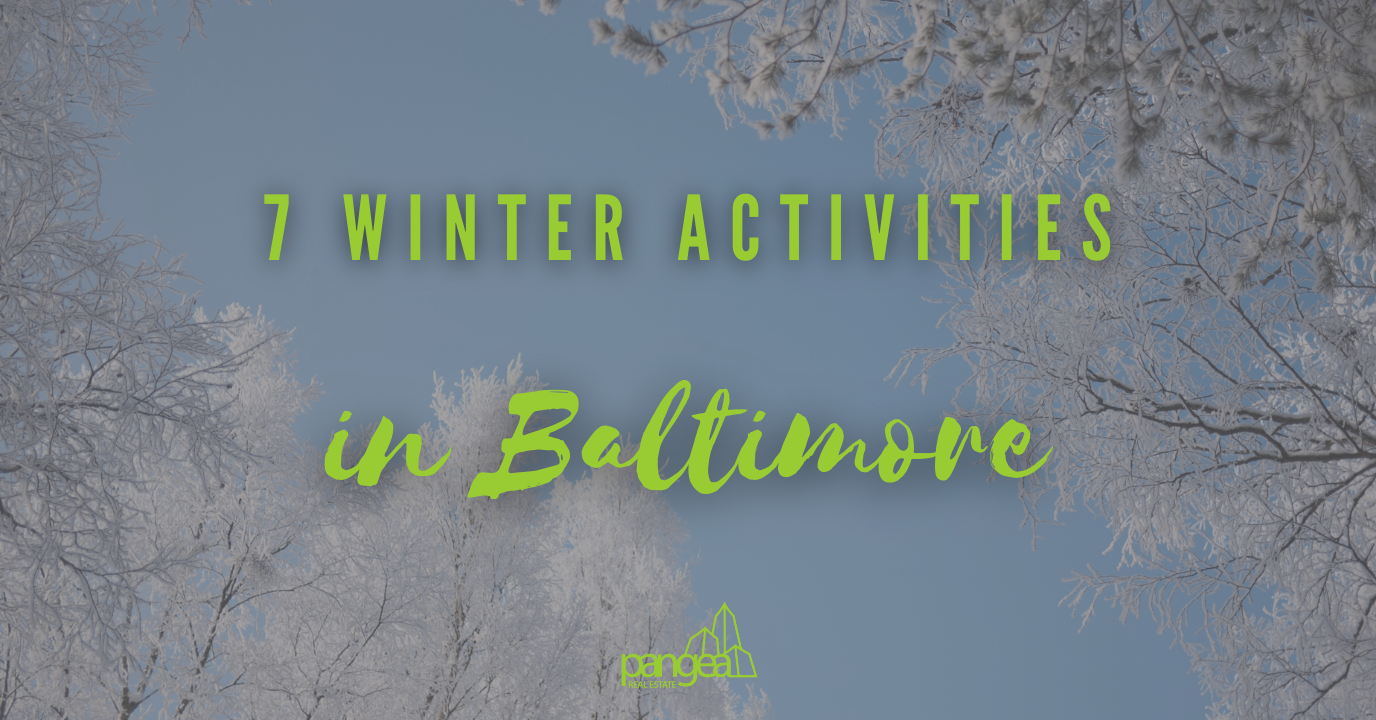 Baltimore has been aging like fine wine –rising from being just a port for grain and tobacco in 1729 to serving as a capital city during the chaos that rocked the Revolutionary War a few decades later.
Although the Northeast side later fell into environmental devastation in the 1950s and early 1960s, Baltimore fought to get back to its feet and successfully replaced hundreds of acres of slums with towering state-of-the-art plazas, parks, and an Inner Harbor that spans acres of museums and eateries and serves as a hotspot for year-round concerts and festivals.
These are just a few of the reasons why tourists troop to the city by their millions annually –but if you plan to come by this winter, here are the things to do in Baltimore you should look forward to.
1. See The Star-Spangled Banner Flag House
Got kids you want to show a little history of America? The Star-Spangled Banner Flag House is a history-rich museum dedicated to Mary Pickersgill and her family –who sewed a 30 feet high, 42 feet long, American flag in their house –and the history of the United States National Anthem.
Because the enormous flag may not pique their interest for long, you can take them to the kids' play area inside the museum -they can play pretend to be living during the Revolutionary era, participate in a puppeteering show with Mary Pickersgill or have fun with small but engaging crafts.
This establishment is located at 844E Pratt Street in Jonestown and is adjacent to Little Italy neighborhoods of eastern downtown Baltimore.
2. Visit the Historic Ships and Lighthouse at the Inner Harbor
Alternatively, head down to 301 E Pratt Street at The Inner Harbor of Baltimore to ride in one or a few of the historic warships. While you may not get to experience all four of them during winter, you can still ride the USS Torsk submarine and the naval warship called USS Constellation.
You need to buy tickets to board the ships but the lighthouse is free of charge. Adventurous kids will love to play fight pirates trying to get into the ship.
For the adults, these ships and lighthouse give you a taste of how hard it must have been for soldiers serving in the Second World War to go against the Axis powers while bracing the rough waters.
3. Spend Time with Wildlife at the National Aquarium
When it's cold, snowy, and windy, and the last thing you want is to be caught outside, you can still enjoy the best Baltimore has to offer by visiting the country's National Aquarium.
Hang out with 20,000 animals including huge sharks and other water animals enclosed in the gigantic glass aquarium.
Get treated to breathtaking views of a giant coral reef, tropical rainforest, a glass pavilion hosting animal species from Australia, and a chance to meet friendly bottlenose dolphins at the mammal pavilion. There's a 4-D immersion theatre too for the thrill seeker.
After you've had your fun, stop at any of the two cafes at the Aquarium for a quick snack or full meal.
There are fewer crowds during the week if you prefer to have as much space as you can in front of the glass.
4. Catch a Homerun at Camden Yards
There are plenty of things to see in Camden Yards and different spots at Oriole Park to catch the best of the action during one of the homeruns that Baltimore is famous for.
For a chance to see a dinger from Chris Davis, grab your tickets early for $15 at the box office. You can also catch the action from section 84 in the left-center, 98 in the right field, 76 in the left field, and section 94 in the right-center field.
The ticket costs vary for each section but it's a worthwhile way to spend a boring chilly weekday (except Mondays and holidays).
Before you leave Camden Yards, pay homage to sports heroes like Orioles, Babe Ruth, Johnny Unitas, and Baltimore Colts at the Camden Station Building.
Also, Pickles Pub located across Camden Yards has to-die-for happy hour offers and TVs strewn across the establishment so you can watch the game with your friends –over some beer-battered pickles served with tortilla chips.
5. Eat Out at the Power Plant Live
For a toned-down yet unforgettable dinner, sample the dining experience at Power Plant Live just a block from the Inner Harbor. You can choose different dishes from the rich menus found at Power Plant Live's restaurants like Havana Club, Joe Squared, Mex Tequila Bar, and Ruth's Chris Steakhouse.
Put on your dancing shoes and enjoy a night of dancing at any of the nightclubs in Plant Live –Mosaic Nightclub & Lounge, Angels Rock Bar, and Howl at the Moon.
6. Have Some Family Fun Sledding at Patterson Park
What's a winter season without some sledding? Patterson Park has a pagoda perched on a hill offering sweeping views of the city and you can have the time of your life careening down the hillside as many times as you want.
Snowball fights are welcome too –depending on how much fun you want to have with the snow.
7. Attend Baltimore Winter Events
Every year, Baltimoreans gather in large crowds to celebrate the Miracle on 34th Street in Hamden with striking Christmas decorations passed down through generations from the founders Bob Hosier and Darlene Hughes.
For something more titillating, enjoy delicious dishes at unbelievable discounts during the Winter Restaurant Week. You can sample up-and-coming eateries or frequent the older ones. If you're lucky, you may just get a three-course lunch for just $20.
Last but not least, catch the Live Baltimore event for a chance to learn about buying homes in Baltimore or how to find apartments for rent.
Finally
If you've made it this far, you likely love what Baltimore has to offer and may be considering relocating here or telling your friends and family looking for a fresh start to consider moving here.
In either case, Pangea has got you covered and we've cut out a name for ourselves in providing quality assistance for those looking for apartments. We'd be more than glad to help you find the best apartments for rent in Baltimore, so, Contact us to apply for one or get a video tour.