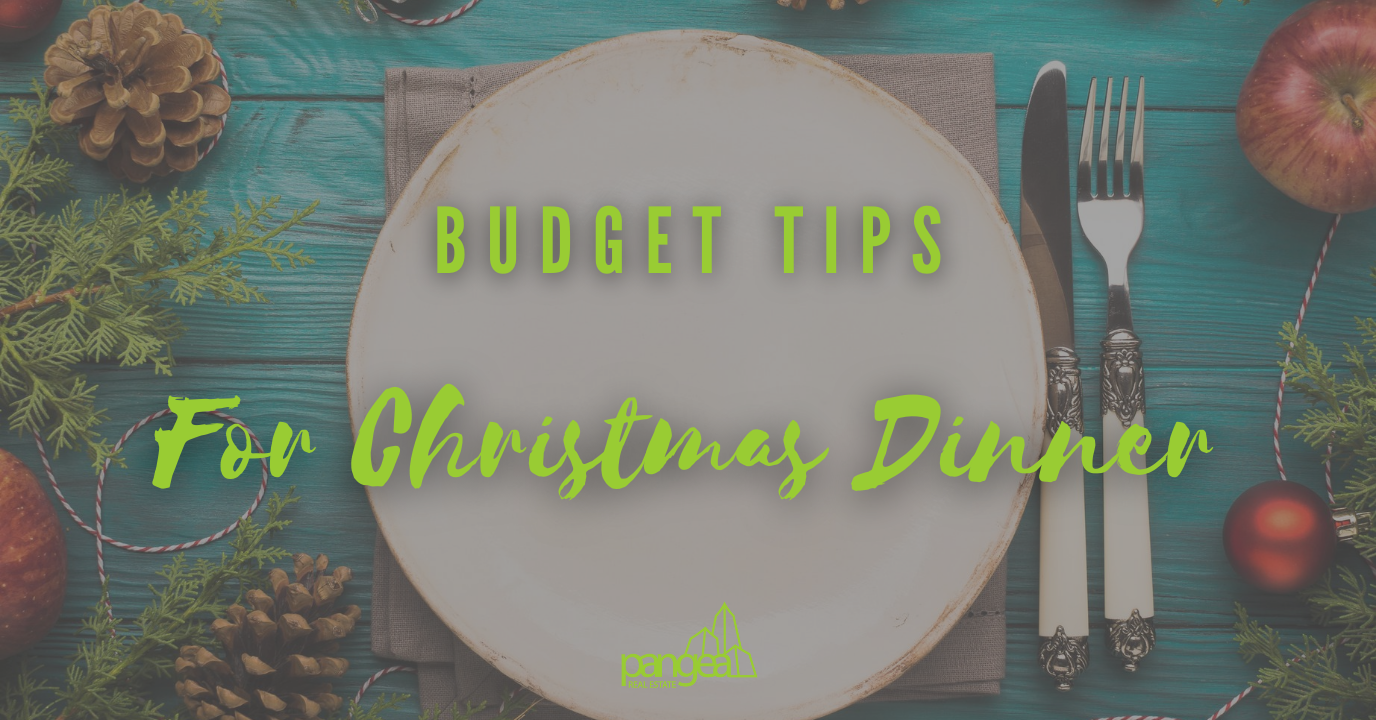 The holiday season is in full effect and it's time to start thinking about how you can come out in the positive for the new year. You shouldn't feel like you have to become a recluse to save money during the holidays. There are plenty of reasonable ways to budget your Christmas dinner to make it tasty, enjoyable, and affordable.
For example, you can share the cheer this Christmas by hosting Christmas dinner. However, if you're hosting, you shouldn't feel obligated to provide the entire meal and all of the beverages. One of the easiest ways to budget for your Christmas is to make your Christmas a truly group-oriented event, and have your guests add their own unique twist to the feast.
Beyond that, there are some simple tips that go a long ways to ensuring your bank account stays as cheerful as you these holidays. Continue reading to learn more about how you can budget for Christmas dinner while still making a memorable, loving experience.
Christmas Is a Time for Everyone to Contribute: Make It a Potluck
Christmas is a time for family and friends to come together. Just because you're hosting doesn't mean you should be making the whole dinner. Tell your friends to bring a side dish. That way, you can splurge a little bit on the main or a fancy cocktail. If everyone has a designated item, you can spread out the financial burden across 10-15 people, making life easier and your get-together one that exemplifies the true holiday spirit of giving to each other.
Where Are Your Potential Trouble Spots?
When planning your Christmas meal, it's wise to take stock of the largest drainers. Cheese, wine, and cocktails are the biggest drainers of your budget during Christmas meal time. If you're having a couple of guests, you should ask them to bring a couple of bottles of wine. It depends on how comfortable you are with your guests, but if you have a close enough relationship with them, you could even ask them to bring some cheese or appetizers, as well.
Take Inventory
Before planning the menu, before shopping, before doing anything, look at what you have in your pantry and see what you can utilize. You likely don't search through your pantry often, so you might be surprised at the sort of creations you come up with when searching through your pantry. Canned items should not be considered off-limts; they should be welcomed with open arms.
Plan, Plan, and Plan Some More
Alright, now we delve into the meat and potatoes of the planning process, literally. After you settle on what your guests are bringing and you've taken stock of what you already have, it's time to plan your meal as meticulously as possible, down to the last crumb.
Keep Your Appetizer Budget Low
Start with appetizers. For Christmas dinner, appetizers shouldn't be where you devote most of your financial attention. Christmas dinner is about the main course more than anything.
If guests provide the cheese, you already have one appetizer taken care of. Crackers with some sort of jam or honey are also a hit. You can even include a veggie platter or dried fruits such as olives, anything pickled, or some nuts if you want something salty to accompany the fruiity sweetness.
Glaze a Ham Instead
Turkey is old news at this point and Thanksgiving is long gone. Why not save a little extra cash and glaze a ham? Ham is less expensive than beef and you can buy one for as low as $0.99 per lb for savings club members. If you shop around familiar deals, you will likely be able to find a 10 lb ham that comfortably feeds all of your guests. After you're comfortable with your main dish, spend the savings on your apps, sides, and desserts.
If you're dead-set on beef, don't bother with the expensive cuts. Choose a cheaper, tougher cut and slow roast it to achieve that juicy tenderness everyone loves. Another pro-tip is to make your own gravy from the meat drippings. All you'll need after that is some flour or cornstarch to thicken the juices into a hearty dressing.
Sides
Root vegetables are an excellent choice for your side. They include carrots, parsnips, onions, and potatoes. The simpler you keep it with your sides, the less you'll wind up spending. Mashed potatoes, roasted carrots, and cooking some collard greens can quickly turn your budget meal into a feast fit for royalty. Finally, bake some buttery biscuits to top the whole thing off.
Dessert
Apples, pears, or cranberries are the go-to here as they are in-season and great main ingredients for some delicious pie. If you don't want to attempt to make a pie crust, you can opt for the apple-cranberry crumble. Serve it with freshly whipped cream and add some brown sugar or maple syrup to give it a nice sheen. Simplicity can also work magic in the dessert arena: some cookies or ice cream bars are guaranteed crowd pleasers.
Drinks
Ciders or juices are excellent savers in the beverage category. A bottle of bourbon and some apple cider is always a crowd-favorite. If people brought wine to your party, you might be able to get away without providing alcohol. However, this depends on how many people are bringing wine and how much wine your guests drink. The last thing you want is to run out of alcohol when everyone is having a blast on their second round.
Conclusion- Christmas Meal Alternatives This Holiday Season
You don't have to go overboard with dishes, drinks, and fancy plates to make your Christmas dinner special. The holidays are a special time of year and you should focus more on the people you are with rather than what you buy for dinner.
However, good food and good drinks are some of the best equalizers out there, so you don't want to forego tastiness for cheapness. Using the suggestions on this list ensures you can enjoy your meal without worrying about whether or not you can afford it.
At Pangea, we care about creating a community with our properties. Whether you're looking for a residence in Baltimore, Indianapolis, or Chicago, we offer affordable housing for anyone who wants to become part of a family that takes care of each other. Contact us today to schedule a showing.
Visit our Residents page for more information about community events and news. Visit our Apartments Listing page to search for apartments near you. Merry Christmas and Happy Holidays!