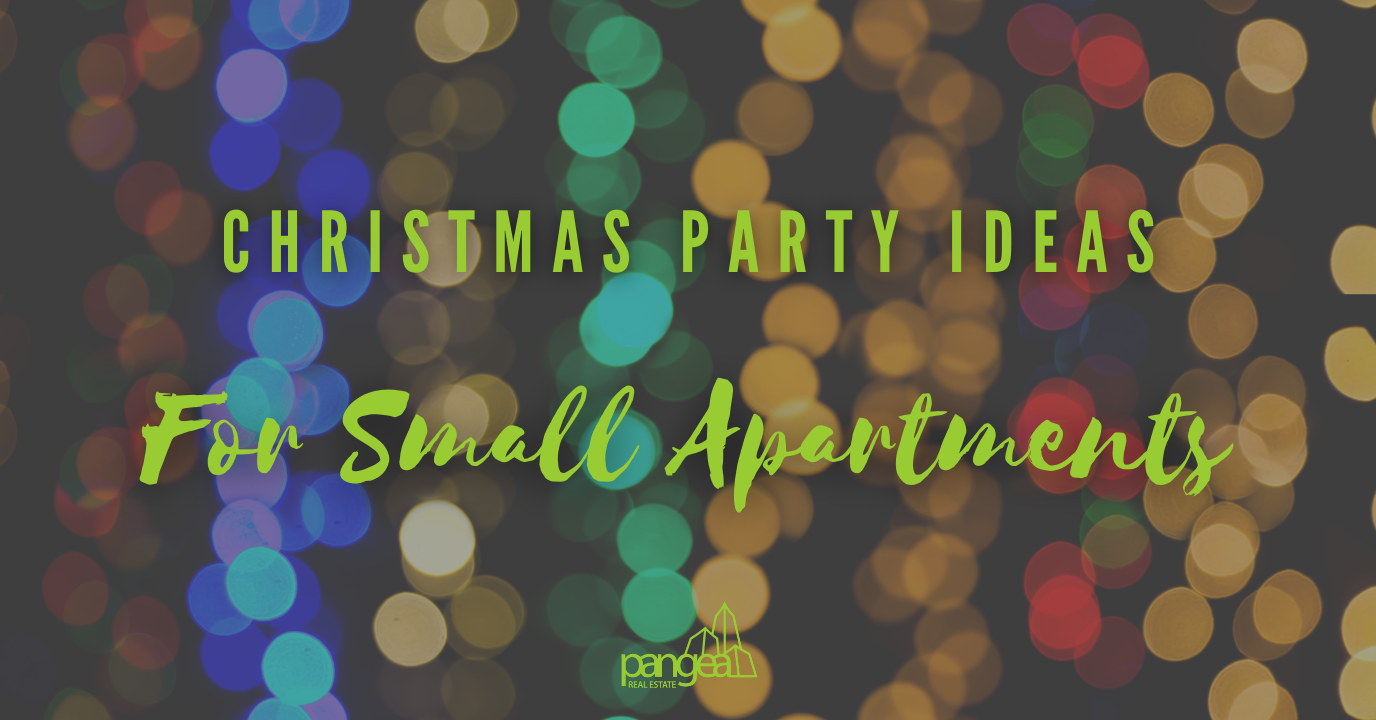 Who says you can't enjoy a party with family and friends if you have a small apartment? There are plenty of ways to throw an enjoyable party this holiday season. You just have to get creative and declutter your apartment.
In this article, we take a look at some of the easiest ways to ensure your small apartment Christmas party is a massive success with all of your guests. From white elephant gift exchanges to simple decorations, the suggestions in this article are all easy to implement, no matter what size your apartment is.
White Elephant Gift Exchange
Having a white elephant gift exchange ensures that you have a fun activity that you and your guests all bond over. You don't need a lot of space to conduct a gift-giving activity and doing so brings laughs and cheer to your party.
It also doesn't stress your guests to bring anything elaborate as far as food or desserts. Keeping everything simple and minimal is the best way to ensure your small apartment Christmas party is a success, and a white elephant gift exchange is an easy way to ensure your guests get on board with the theme for the night.
Simple Menu Selection
Keeping the menu simple instead of having a large spread is an easy way to reduce some of the space you occupy with your party. You don't need a gigantic spread to satisfy people and create a lovely dining experience. Sticking to the basics is an easy way to ensure your party is tasty and memorable.
The caveat to this is that you must know that all the menu items are items your friends and family enjoy. If you lack variety, you run the risk of someone not eating what you provide, which is an easy way to ruin your party.
Karaoke With a Small Group of Friends
One way to turn the party up without inviting many people is by gathering a small group of friends and doing karaoke with them. This ensures that you can have a blast without having to do too much planning and rearranging.
Vertical Decorations
We understand how difficult it is to refrain from putting a full Christmas tree in your apartment. But when you're limited on space and you want to entertain guests, the full Christmas tree just might not be realistic.
There are plenty of substitutes if you have to forego the full Christmas tree in favor of throwing a party where your guests have room to mingle. One option for your substitute Christmas tree is using a table-top mini Christmas tree.
Look for decorations that don't occupy too much space, such as window lights and some mistletoe. Those bulky Santa and snowman figurines might have to take a backseat to the dining and drink tables this year. Decorating on windows and walls is an excellent way to ensure your rooms have plenty of space throughout the evening.
Declutter
If you're going to have a party in a smaller apartment, you will have to clear out some space. You will likely have already completed some of this work while moving into your apartment, but you will have to take it one step further to host guests for a Christmas party.
You might need to stow away your coffee table, extra chairs, and the guitar that you've picked up three times in the past year; anything that can stow away should go to storage. There are even services that can take extra items to a storage unit when you need to open up your space for the party. After the party ends, the service can return all of your items and rearrange them in the way they were before.
Arrange a Serving and Dining Space
Arranging a serving and dining space that makes sense requires some strategic planning. If your dining room table is too small to seat guests, then you should consider using it as a buffet-style serving table and letting your guests sit in the living room while eating. Though it's not ideal, having an open dining plan can bring people closer. Instead of having formal locations to sit, people can mingle in a much looser arrangement.
There also won't be any need for fancy dishes or silverware. This arrangement focuses on the food, beverage, and company, not the accouterment.
Create a Drink Station
You shouldn't have to worry about mixing drinks, setting up a complex bar, or taking requests. You can limit a lot of the clutter for drinks by creating a special punch or having a little station with a few drink options. If you have limited space, the message is clear: keep it as simple as possible.
An easy way to limit the space drinks occupy is by separating them into containers. For example, boxed wine or pitchers of beer offer a great workaround to ensure you make the most out of your space.
Glass tags can also be a fun addition to your party so you don't have cups littered everywhere. People can label their glass with their favorite superhero indicator or simple name tag stickers so they keep the same glass throughout the party.
Simple Decorations In Every Room
Decorating becomes easier in smaller spaces. Not having a 2,000 sq. ft house to decorate will shave time off your overall decorating time. Decorating the bathroom is an easy way to make people feel immersed in the winter wonderland you've created. You shouldn't use gaudy decorations, but rather decorations that subtly hint at the overall theme of your decorations.
Simple decorations such as putting lights on tables, getting Christmas cups and plates, and playing Christmas music will quickly turn your apartment into a winter wonderland. It doesn't have to be crazy, and often subtle is better for Christmas decorations.
Conclusion- Christmas Party Ideas for Small Apartments
If you have a small apartment, you don't need to let go of your dreams of hosting a Christmas party. At Pangea, we believe all of our residents can host social gatherings with their friends and family. It just takes a little planning and rearranging.
Prove minimalism has its perks this year. You don't need to worry about the frills, and you can keep things simple by focusing on the important things: good food, good drinks, and good company.
Follow our Residents' page to learn more about community events and current affairs. Check out our Apartments page if you're looking for an apartment in Baltimore, Indianapolis, or Chicago. And Contact us today to set up an apartment tour for any one of our affordable housing options.