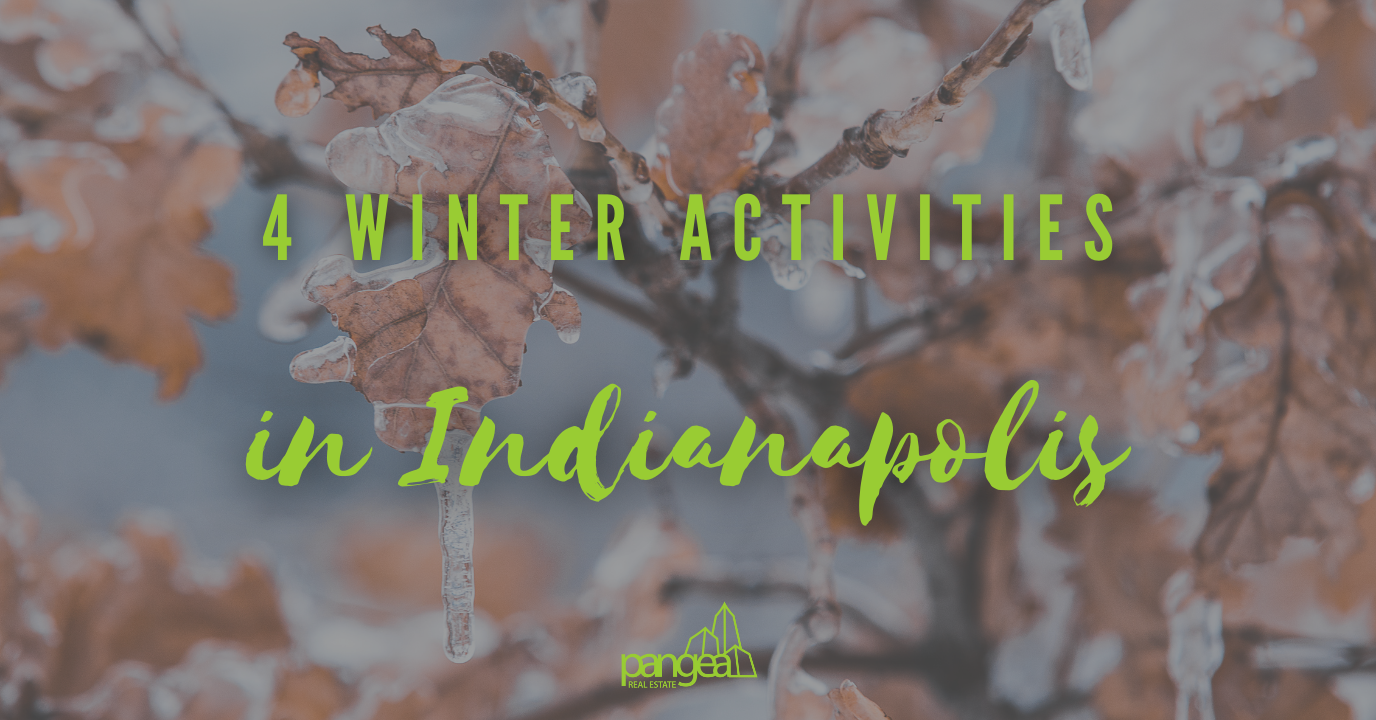 By Emma Seidensticker
The light and airy fun that was summer and fall is giving way to the frigid winter weather. You'll have to ditch your shorts and sundresses for heavy winter coats and boots. With the potential for Indianapolis to experience heavy snow over the Christmas period, the default action would be to curl up on a sofa, with a Snuggie and a mug of hot chocolate or coffee.
Hibernating over this winter period just doesn't seem like something you want to do. Instead, you can be out there enjoying the best that Indy has to offer during this chilly season. Well, here are a few activities from the West to the East of the city that you're sure to enjoy.
Sledding at Fort Harrison State Park
If your idea of fun in winter is to be outside, then why not take it further into the wild, as nature itself intended? Fort Harrison State Park covers all 17,000 acres and is a haven for all manner of activities, making it a must-visit location, particularly during winter.
It was initially a military installation during World War I but evolved into the serious recreational facility it is today by adding various developments and activities. You can go golfing, hiking, horseback riding, and more, but that wouldn't be much fun while covered in a blanket of thick snow, would it?
Instead, you can use the gentle slopes around the park, and the naturally inviting snow to enjoy some sledding and tobogganing sports. This place has the largest sledding installations in the entire Indianapolis area.
You can access the park via 6000 N Post Rd, Indianapolis 46216, United States.
Enjoying Craft Beer at Black Acre Brewing Company
Winter is a time to catch up with family and long-lost friends, and what better way to do it than with a mug of the finest beer Indy has to offer, and some good food to boot? Beer helps you keep up your caloric intake during the winter, and the food is meant as a salve for your soul.
The Black Acre Brewing Company has two spaces where you can have picnics with your friends and family. The Irving Taproom is their original location and offers a variety of beers, as well as wines, spirits, and cocktails. If you're a wine lover, then indulge by all means as the weather nudges you on. The Irving Tap Room only allows 21+ individuals but is pet-friendly.
The Black Acre Garden, on the other hand, is a family and pet-friendly location with plenty of seating space and fire pits crowned by an outdoor theater. The company is making continual improvements to this garden.
Currently, the kitchens of both areas are closed as a response to the Covid-19 pandemic, but you can still carry your food. You can go enjoy some good times with a few friends at the Black Acre Brewing Company, located at 130 ½ N Delaware Street, Indianapolis, IN 46204.
Participating in Kid-Friendly Activities at The Holliday Park
If you have children, you most likely need a safe, fun-filled area where they can blow off some steam and even get to learn about their environment in a boisterous program. That's the kind of flexibility Holliday park offers visitors.
This park covers 94 acres and features a variety of hiking and biking trails and has an appealing arboretum among other features. The amenities your kids will love are such as playgrounds that boast the latest facilities meant to get children and their parents to enjoy themselves together.
Perhaps the most important piece of Holliday Park is its Nature Center. The center features a wildlife and bird observation area and feeding stations. There's also a sound system meant to allow visitors to hear the birds. Besides, it has extensive wildflower gardens and prairie that enable wildlife to enjoy themselves.
If your children are into architecture, then The Ruins in the park is something that may interest them. The name does not adequately describe what happened to the building. This is because the building in question was demolished in New York. However, the building's façade, which includes three exquisite statues, was saved from destruction. The company that owned the building decided to give those magnificent works of art a home in Indiana.
You can find the park at 6363 Spring Mill Road, Indianapolis, Indiana 46260.
Visit the Indiana Medical History Museum
For people who are interested in understanding human beings and their thought processes, the Indiana Medical History Museum is worth having a look at during wintertime. The museum is an ode to the genesis of psychiatric medical research and is located on the grounds of what was known then as the Central Indiana Hospital for The Insane.
While you may get some Arkham vibes from the description, the museum is a far cry from what you would expect of such a facility. The building originally was meant to be a pathology center, yet it currently holds over 15,000 relics tied to medical history, rather than just pathology of psychiatry.
The museum is notable for holding rotating galleries throughout the year. Tours take around an hour and cover everything about the growth of organized medicine in Indiana. You get to learn how mental hospitals worked back in the early 1900s, and even get to see how various mental diseases affected the brains of patients.
The museum is located at 3270 Kirkbride Way, Indianapolis, IN 46222.
Thinking of getting a new place in Indianapolis?
Moving houses can be tough, right from the moment when you have to get a new place. Though there may be many houses vacant and waiting for you to move in, they may just not fit the kind of lifestyle and vision you have for yourself.
Well, the great thing is you don't have to struggle to find that place you'll be smitten about. Pangea makes it easy for you to find the place of your dreams in Indianapolis, all with a simple web search. Don't believe it yet? Try this out for size.