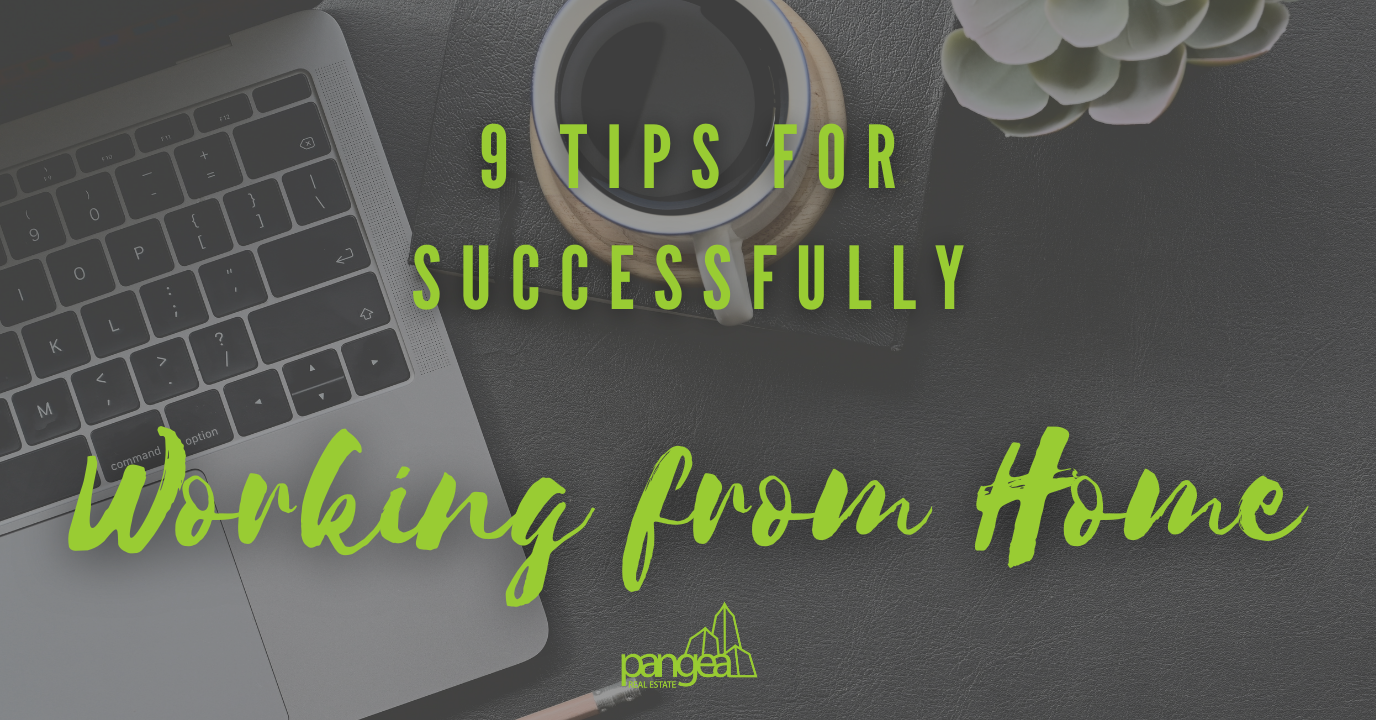 by Paul Heiler
In today's economy, working from home has become more commonplace, if not preferable, among many American workers. In fact, statistics show that up to five million people are working remotely, an obvious sign that more individuals are gravitating toward this kind of work environment. And while there are numerous benefits to it, you are likely to experience a few challenges, more so if you are used to working from an office.
For most people, adjusting to remote work does not happen easily. Among other issues, communicating with colleagues, maintaining a work-life balance, and being productive, often make the transition quite a challenge.
Thankfully, there are viable ways you can use to ensure you remain effective and productive while working from your apartment. Here are a few tips and tricks to help you out:
Create a dedicated work area
One way to remain productive when working from home is to have a dedicated workspace, preferably in a quiet space free from distractions. If you have an extra room in your apartment, use it as your private office where you organize your files and do all your office work. Be sure to have a comfortable desk and chair as they are essential for your wellbeing and productivity.
While here, avoid working from your couch or bed because you are likely to be distracted, and in the process, compromise your productivity. Having a dedicated work area prepares you psychologically for work, which is sure to keep you focused throughout the day.
Invest in the right equipment
In an office setting, you are provided with essential tools to facilitate your work. However, you might not have access to all the necessary gear as a remote worker. To enable you to work remotely, some items you'll want to have are:
Standing desk
Ergonomic chair
Strong Wi-Fi connection
Laptop or desktop (or both)
Writing material
Keyboard and mouse
Computer charger
Whether your boss provides you with these tools or you have to source them by yourself, make sure you have them in your apartment. They go a long way in ensuring you are efficient in your work.
Establish a consistent routine
Unlike working from an office where work hours are typically nine to five, your timetable may vary as a remote worker. Depending on what works best for you, it is advisable to establish specific work hours and ensure you stick to your schedule always. You can even check with colleagues to see how they manage their schedules, which allows you to work at similar hours and keep connected.
Once your day is over, wind down the same way you would if you returned home from the office. Ideally, switch to more comfortable clothes, take a shower, walk your dog, and prepare a hot meal before settling down for a nice movie.
Stay connected to your team
One downside of working from home is being away from colleagues and maintaining a human connection. And while it can be difficult to see each other physically, there are ways to still connect with workmates. For instance, you can have virtual meetings, virtual tea breaks, play games virtually, chat through email, hold virtual cocktail parties, and so on.
Keeping in touch with colleagues is not only critical in ensuring the continuity of office work, but it also helps to alleviate loneliness and ensure you stay sane while physically not in touch with your work buddies.
Remove distractions
It's easy to be distracted when working from home, especially if you live with other people and have children and pets. Removing distractions can help keep you focused on the tasks at hand; for example, keep off your phone and avoid checking social media every minute. Also, don't be tempted to watch the TV, take a nap in the middle of a task, or chat with your roommate during work hours.
Strive to put yourself in a less destructive environment to stay fully focused. This allows you to work on your daily assignments, consequently ensuring you achieve your daily goals and objectives.
Dress for the office
While it might be tempting to stay in your pajamas all day, dressing professionally can help to prepare you mentally for work. Waking up in the morning, taking a shower, and dressing professionally marks the time when you switch from your private life to a more professional one. It also makes you feel like you are part of the business world.
Remember, your dress code impacts your confidence, so take your time to pick the right clothes for your remote work. You don't have to put on a suit and tie, though; as long as it is a business-professional outfit, you are all set to start your day.
Manage your work-life balance
Working from home can adversely affect your work-life balance now that you are always at home, even when working. However, it is important to work during the designated hours and disconnect once the set time elapses. Creating a simple to-do list can help prevent you from overworking and ensure you have time for other equally important activities, like exercising, eating healthily, and catching up with a friend.
No matter how tempted you are to work overtime, try to stick to your work schedule to avoid disrupting your routine, which, in the end, can make you less productive.
Check in with your manager regularly
Communicating with your manager when working remotely is important for several reasons; one, you are up-to-speed with everything work-related, you can seek clarifications on issues you are experiencing problems with, and you get to know what is happening with the rest of the team. Needless to say, the more you connect with your manager, the more you become part of the team. Scheduling one-on-one meetings, sending daily or weekly emails, and calling regularly can be an excellent way to connect with your manager.
Take regular breaks
Regular breaks are an essential part of remote work, and so you should try to have them in between your schedules. They are particularly helpful in clearing your mind, thus helping to keep your focus sharp. Whether you choose to take a walk, eat your lunch break away from your desk, or step outdoors for a bit, be sure to get off your work desk regularly.
The takeaway
Indeed, transitioning to a work-from-home environment requires a bit of learning and re-adjustment. And while it may take time to get used to the new work dynamics, you are sure to enjoy the benefits that come with it. These tips can help you work from home effectively and efficiently and ultimately ensure you remain productive.
Are you looking for a rental in the areas of Chicago, Indy, or Baltimore? We at Pangea have the ideal apartments to support and facilitate your remote work. Contact us to learn more about amenities offered, prices, and the selection of apartments we have for you!