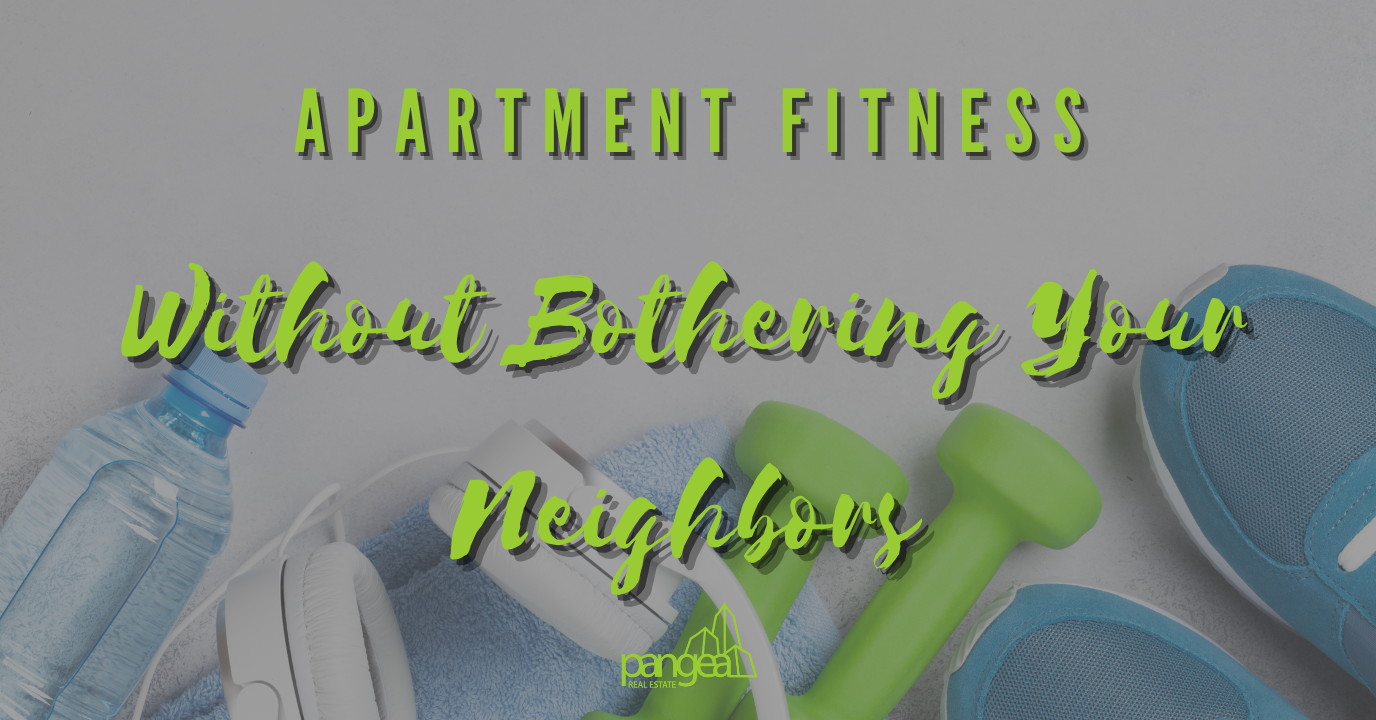 by Arthur Thares
While there are many benefits to apartment living, there can be some drawbacks from time to time. One such issue is figuring out how to balance your life while respecting the neighbors around you. Fitness is essential to overall health, but it is often not the quietest of activities, which poses a challenge for those more comfortable exercising at home. It is easy to say, find a gym outside of the home, but that is not an option for everyone. If you are looking for ways to get a good workout at home without bothering your neighbors, consider these ideas.
Check Your Lease
Most leases won't have exercise clauses, but it is always better to be safe than sorry. So check your lease to ensure that no clauses ban certain activities because the last thing you need is to lose your home because you were trying to get some exercise.
Give Yourself Space
Giving yourself some space is necessary for apartment fitness, whether you have downstairs neighbors or not. Having space to workout is necessary for your safety, but it also prevents you from knocking anything over and creating a racket that will be heard by not just your downstairs neighbors but likely the whole complex.
Low Impact Cardio Machines
Cardio is excellent for the heart, but many cardio movements don't work for apartment living. Of course, jump roping is out of the question, but even a decent treadmill will have your downstairs neighbor thinking that you are bouncing a basketball above their bedroom. Don't be discouraged; some other low-impact machines are whisper quiet and work better for apartment living. Consider a folding bike or elevated stair climber, which still gives you the results you want but doesn't take up as much space or make noise.
Stay Off the Ground
Another way to keep the noise off the ground or at least a little buffer is by keeping your body off the ground while you are exercising. For example, use your existing furniture to do bodyweight exercises like triceps dips or invest in a weight bench that gets you off the ground and opens up your exercise possibilities.
Yoga
Yoga may be the best form of apartment fitness since it doesn't require much, if any, equipment and no big movements that will be loud for your neighbors.
Add Some Padding
If your preferred exercise method is high-impact, there is at least one option you can consider to help ease the noise for your downstairs neighbors. It is possible to buy foam gym padding that you can lay down while working out to absorb the impact of high-impact exercises and buffer the noise. These pads are usually connectable to cover a wide floor area but can be broken down for easy storage in an apartment where there isn't much room to spare. Going shoeless during your workout will also help keep the impact noise to a minimum.
Work Out During Normal Waking Hours
Sometimes, schedules can conflict, making it hard to work out during the day, but if you can, it will go a long way to keeping your neighbors happy. In multifamily dwellings, people are often gone during the day at work, so they won't even notice that you are hitting the weights upstairs. Even between the hours of five and eight, when people are at least awake and possibly out doing errands, is better than late night or early morning hours.
Use Bands
Exercise bands are the perfect solution for someone who still wants a strength training workout without heavy, cumbersome, and loud dumbbells. Being a quiet option for working out in the apartment is only one of the benefits bands have over almost every other form of apartment exercise. These bands come in many different resistance strengths, so they are perfect for any fitness level. In addition, some bands come with extra accessories like door anchors and arm and wrist straps so you can turn any door in your apartment into a complete home gym. Best of all, these quiet alternatives cost a fraction of other fitness equipment and can easily be stored in a closet or under the bed.
Body Weight
Don't count out bodyweight exercises as a way to get a good workout while not bothering anyone living underneath you. Exercises like squats and pushups are a great way to achieve your fitness goals but won't make a ton of noise while you are doing them.
Find an Apartment Specific Workout Routine
The internet is a fantastic place where you can find just about anything you could dream of, including workout routines that are designed explicitly with apartment living in mind. Many of these workouts are specifically designed to get the most out of a workout without disturbing the neighbors on any side of you.
Communication
Like with any relationship in your life, communication is the key to understanding. So it may pay off to have a quick conversation with your downstairs neighbor and let them know that you work out at home, and they may hear some noise from you from time to time. You could also extend the olive branch and ask them if there are times when they aren't home that you can try to time your workouts around. Then, at the very least, they won't be calling the cops every time you accidentally drop a dumbbell.
It's Your Home
When you live in a multifamily building, there is a silent agreement that you will be respectful of one another, but your apartment is still your home at the end of the day. You should be able to work out how you want when you want; just remember to think about how you would feel if someone was thumping above you while you are trying to sleep. You may have to get a little inventive sometimes, but there is no doubt that you will be able to achieve your fitness goals while keeping a good relationship with those living in the apartment below you.