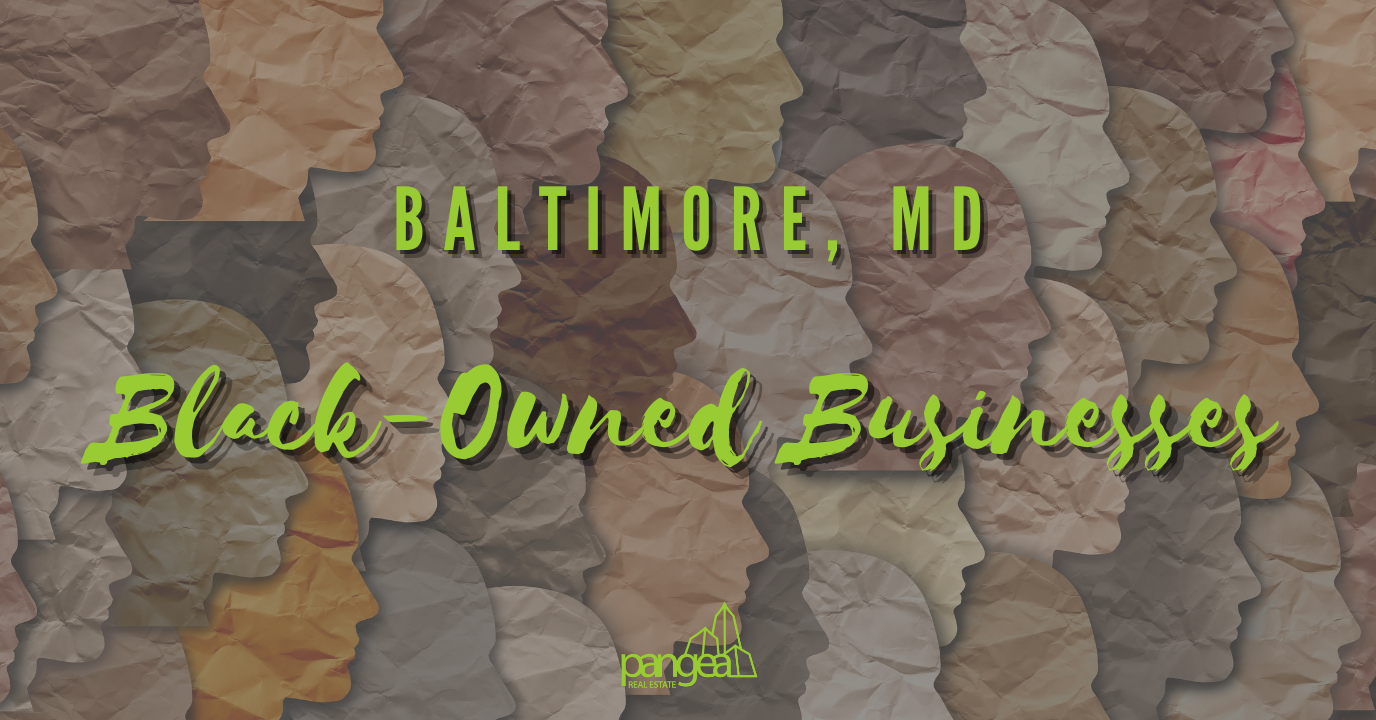 by Matthew Green
February is Black History Month. This provides the perfect opportunity for natives and new transplants to Baltimore to reflect on African Americans' rich history, achievements, and culture. While the cold might tempt you to stay indoors at your Baltimore apartment, consider stopping at any of these Black-owned establishments for an authentic experience of the African American facets of the Baltimore community.
Whether you are a transplant to Baltimore or a native, you are likely going to relish the Snickerdoodle brittle at Natasha's Just Brittle. Located at 6615 Harford Drive, this café and candy store that also serves mouthwatering desserts is open 24/7 and would be a fresh and sweetly satisfying way to sample Baltimore.
If you are a stickler for 100% natural foods, Natasha's Just Brittle is the candy shop for you. From the most basic recipes to those that are quite tasking even for the trained chefs, you are assured that the ingredients are all fresh. What's more, there are no preservatives added to any of the items on the menu.
The establishment specializes in artisan brittles, gourmet popcorn, and handcrafted chocolates handmade by Natasha and her staff. From the different interviews Natasha has done, it is evident that the aim is to produce brittles that are quite different from the ordinary ones you would find at the grocery store.
Founded by Natasha, this establishment is a true tale of persistence, seeing as it is not only female-owned but also a Black-owned business. Dining here, you appreciate how a combination of organic sugar, fresh nuts, salted butter, and exclusive spices and extracts can capture the true heart of Baltimore. If you are out and about and are looking for a treat at a spot that seems to have ironed out its kinks and perfected the art of service, Natasha's Just Brittle is just the place.
If you are looking for a restaurant that serves foods that rival Sunday dinners, Hoppin John Soul Food is the right spot. This Black-owned establishment located at 5205 Reisterstown Road prides itself in providing its customers delicious comfort food as quickly as possible. Don't let the surrounding neighborhood's reputation dissuade you from trying Hoppin John Soul Food! Regardless of what you might have heard about the area, the ambiance inside the restaurant and the décor in place will take your breath away.
The menu offers a fairly good amount of selections to choose from, and you even get a separate menu for the fall season. Note that while the restaurant is relatively high-tech, with the latest ordering system, they only take cash.
Hands down, Hoppin John Soul Foods gets five stars for food alone. Everything served is cooked to perfection and could simply be said as having been seasoned by the Gods. Parking might be an issue if you visit the restaurant at peak hours. If you are not so keen on driving or trying to find parking, you have the option of ordering for delivery. Said delivery is often swift, and you should receive your meal in perfect condition.
This February, consider trying Hoppin' John that should tantalize your taste buds with a rich mix of African-American flavors and Southern soul food. This comes as black-eyed peas cooked to perfection accompanied with delicious collard greens and a side dish of rice. If this doesn't scream comfort food, nothing can!
After a run at one of the parks in Baltimore, you could stopover at the Black-owned Blondie's Doughnuts. This mobile bakery specializes in signature brioche-style doughnuts that are a testament to the laid-back energy in Baltimore. The establishment's official address is 6848 Reisterstown Road which is just a few minutes from most of the neighborhoods Pangea serves. Notably, their service area includes Anne Arundel, Baltimore City, Carroll County, Montgomery County, and Howard Country. Their reach is not just limited to this area, as you can make online orders for door-step delivery regardless of where you are in Baltimore.
If doughnuts are your happy place, those at Blondie's should tickle your fancy. These are quite airy, and their flavors are a sure treat for your taste buds. Ask anyone that has been to the establishment before, and they will most likely suggest that you consider the house's special doughnuts that come with fillings. Specifically, consider ordering and indulging in either Praline Cheesecake or Jazzy Josie. Be sure to check out Blondie's Doughnut pop-up tents at outdoor events that happen over the weekend in downtown Baltimore.
Located at 2201 Argonne Drive, the James E. Lewis Museum of Art showcases the striking works of African American Artists in the state. Established in 1950, visitors looking to immerse themselves in the art culture in Baltimore have access to over 5000 pieces of art. If you are looking for a more immersive experience, you could consider a guided tour. Still, it would be quite the experience if you simply glided along and had a more personal introspection of the permanent collections on display that traces back as far as the ninth century. Consider getting a contact at the museum or setting up alerts on their official website and social media pages to ensure you get a heads up for when they host fairs and festivals. These provide the perfect opportunity to not only create a social network but also experience African American art and culture.
If you are a fashion lover and keen on supporting a Black-owned boutique, consider Nubian Hueman, located at 211 W Read Street. Here, you get limited-edition pieces inspired by the work of artists in the city as well as the dominant African-American culture. Be sure to keep an eye out for the pop-up stations that Nubian Hueman sets up in downtown Baltimore and at Black events within the county.
Small businesses are at the heart of Baltimore's economy. The Black-owned businesses listed above are just but a sample of what Baltimore has to offer. As you explore the city and look for opportunities to experience the African American aspects of the Baltimore community, consider stopping by these establishments.
At Pangea Real Estate, we are keen on supporting local Black-owned businesses even as we help you find an apartment to rent in Baltimore. Get in contact with us today and let us guide you through getting settled in Baltimore.