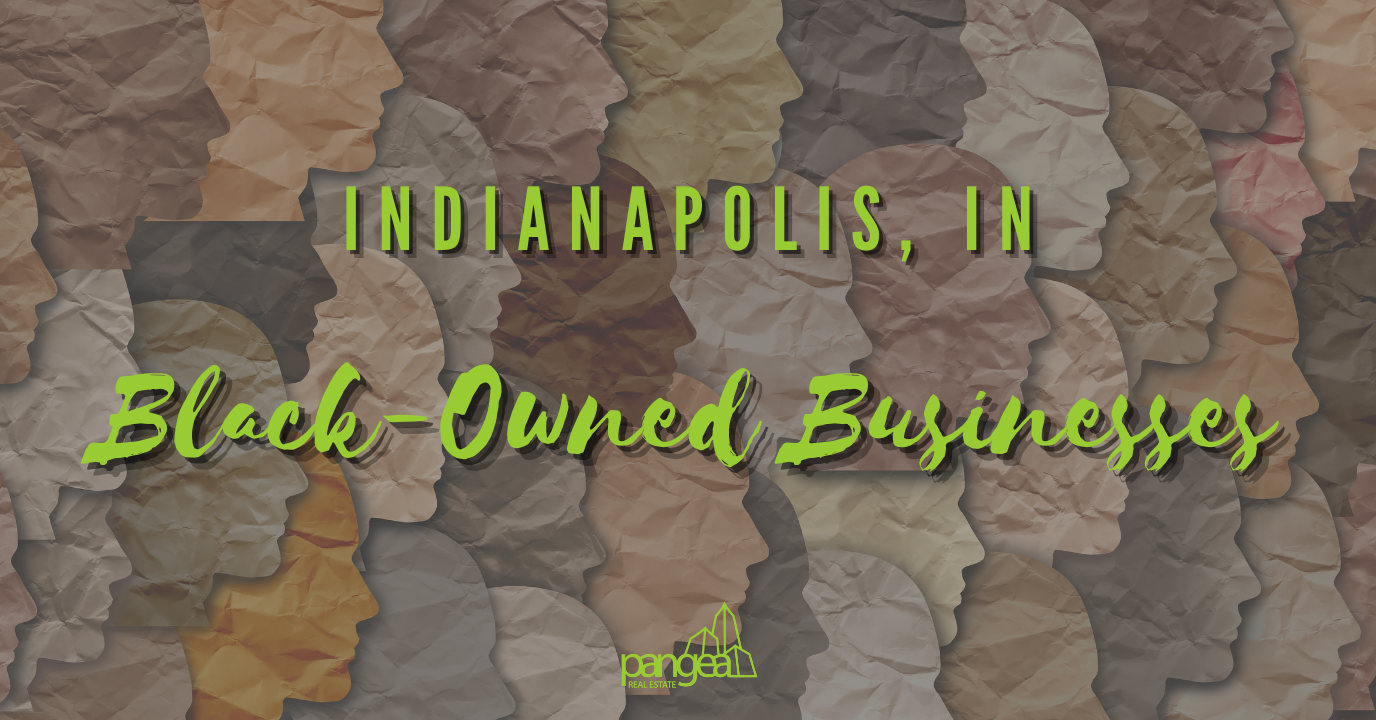 by Lynn Atkinson
As people across the country continue to celebrate Black History Month, there's a need to also support Black-owned businesses. Celebrated throughout the month of February, each year Black History Month has a designated theme, and this year's theme is "Black Health and Wellness." Under the 2022 theme, the month celebrates the legacy of Black scholars and medical practitioners, herbalists, doulas, midwives, birth workers, and naturopaths throughout the country.
In the spirit of celebrating Black History Month and this year's theme, here are seven Black-owned businesses in Indianapolis.
Sweattboxx Wellness Center
Owned by Daniel and Suzette Sweatt, Sweattboxx Wellness Center offers traditional strength and cardio training. Their classes range from private sessions, kids camps, group sessions, and couple training. However, their most exciting services are Bounce Boots classes. The trainees can receive total body workout experience within the center's comfortable environment with the equipment.
The Black-owned business strives to help customers throughout Indianapolis overcome the challenges associated with weight loss and muscle development. They offer individualized solutions by understanding your BMI, body type, and metabolism before creating an individualized plan.
Just Ride Indy
If you are looking for a place to engage in an intense workout in Indianapolis, look no further. Located at 537 East Ohio St, Rise House Studio combines excellent instructors, cool lights, and soothing music to power you through the training sessions.
Shayner Sangster, the Rise House Fitness Studio owner, is a former Division I track field athlete. After retiring from competitions, she teamed up with tech companies to create a cycling studio where customers can follow their performance in real-time. The availability of real-time progress tracking allows you to aim for better performance every day.
In addition to the killer workout, be ready to enjoy diversity from their trainers, clientele, and playlist. If you're looking for a great place to enjoy cycling classes or support this year's Black History Month theme, Rise House Fitness Studio may just be the place for you.
Pure-trition
Owned by Aleta Osborn, Pure-trition is a health coaching and juice delivery business that offers organic cold-pressed juice to customers around Indy. Aleta is a certified health coach and culinary nutrition expert. Her juices effectively detoxify, boost your energy, and kickstart your healthy eating habits.
Her personal struggles inspired Aleta's idea to start Pure-trition with health issues. These issues led her to create a business that will inspire and educate the Indianapolis community about healthy lifestyle changes. The company makes various products, all of which are organically and 100% plant-based.
Healthy Food Cafe
Located on the southern side of Indy, Healthy Food Cafe is the only Black-owned business of its kind in the area. Not only is Healthy Food Cafe a traditional restaurant (vegan and vegetarian friendly!), they also offer personalized meal plans to help you reach your health goals. Owned by a personal trainer, Erica Bryant, the cafe provides prep meal services in addition to helping you create individualized diet plans.
The staff uses their experience in the health and fitness industry to deliver the healthiest dishes around Indy. They use fresh ingredients in all their dishes and offer catering services to special events such as weddings, cocktail receptions, business lunches, and dinners, among other private events.
Dr. Kimberly Martin Clinical Psychologist, HSPP
Dr. Kimberly Martin is a psychologist and mind-body practitioner dedicated to providing individualized treatment in DC, Virginia, and Indiana. The doctor uses four phases of Adlerian therapy: engagement, assessment, intervention, and reorientation. Under these, she focuses on various areas, including, but not limited to:
Personal freedom and responsibility
Democratic freedom
Cognitive-behavioral therapy
Trauma-informed therapy
Brainspotting
A holistic view of the individual
Though she's currently physically located in Washington, DC, Dr. Martin has extensive experience in the Indianapolis area and does offer online services. Through its services, her business helps patients understand the root cause behind the manifestation of their mental health systems. In addition, she helps her patients find the most effective and accessible ways to reduce these symptoms.
1 Life 2 Live Healthy and Safety Training LLC
Located at 11903 E. Welland Street, 1 Life 2 Live Healthy and Safety Training LLC is a Black-owned business offering safety-related courses and certifications. The training center aims to provide businesses and the public across Indianapolis with safety training goals.
The business offers instructor training, corporate training, and drug testing, all of which are approved by the Indiana Department of Education and Occupational Safety and Health Administration.
Other Ways to Support Black-Owned Businesses In Indianapolis
It's undeniable that the ongoing pandemic has made a huge impact on small businesses, proportionally even more so for local Black-owned businesses. Unfortunately, despite many organizations stepping up to offer their support to these businesses, there's no guarantee that all of them will keep their doors open. However, you can show your support during Black History Month by supporting these businesses. There are various ways to achieve this, including:
Interacting and Commenting on their Social Media Pages
By commenting, liking, and sharing a small business on social media, you allow your followers to see the business' content. You can take a step further by leaving a review on their page, boosting their reach and making sure others in the area can also hear about the business.
Become a Member of Indianapolis Business Organization
Numerous organizations support Black-owned businesses in Indianapolis, including National Black MBA, Indy Black Chamber of Commerce, and Sister's Alliance. These organizations offer valuable insights that benefit all businesses. In addition, if you yourself are a business owner or want to be more involved in the community, you can help improve the organization's brand and increase your network by becoming a member.
Give Shoutouts or Share Photos
Visual content is compelling and interactive. Sharing photos creates an excellent way for your followers to engage with these businesses and their content. When sharing pictures, include the @ tag on the business page where you share your post.
Final Thoughts
Supporting Black-owned businesses in Indianapolis is a continuous process that should not be limited to Black History Month. Supporting these businesses helps the economy remain competitive, lower unemployment, and improve the community as a whole.