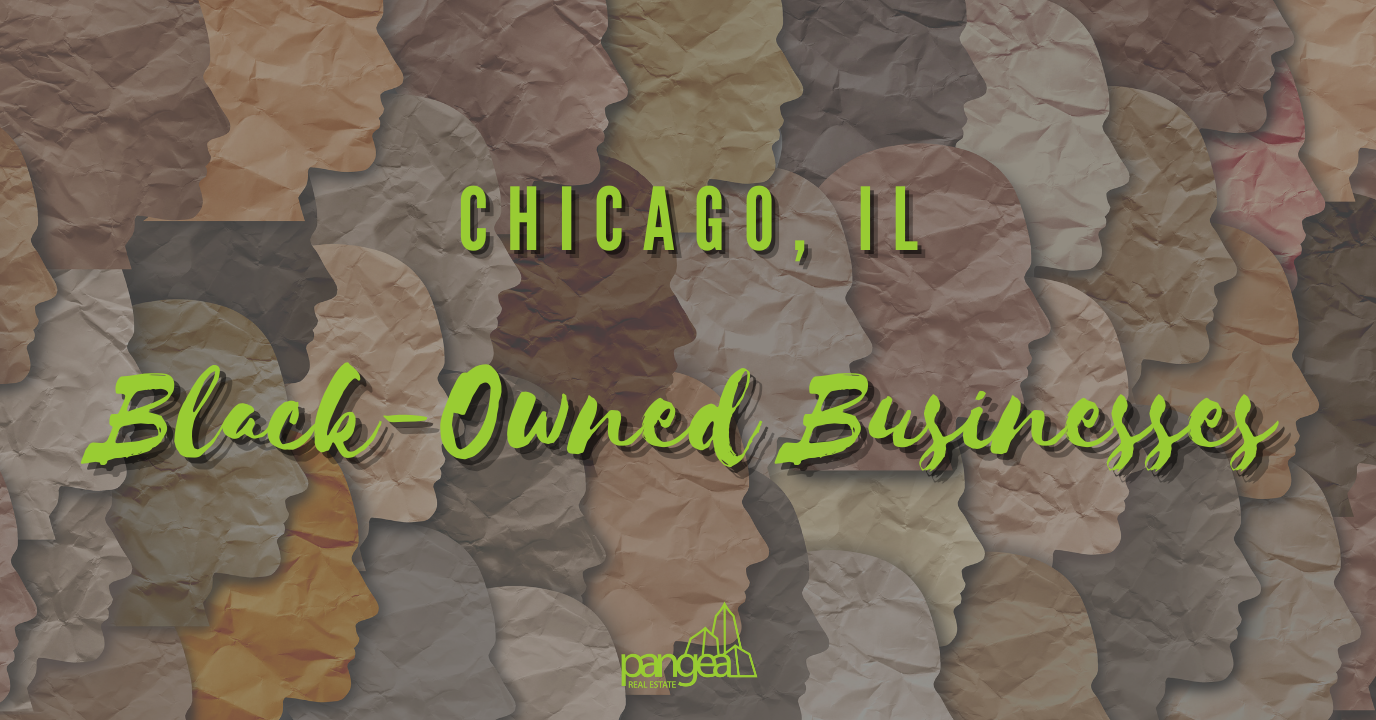 by Matthew Green
Between the widespread racial tension and the ongoing global pandemic, the last few years have been more tumultuous to the Black-owned businesses than ever. Even before the pandemic, Black businesses faced disproportionately large problems, especially in the underrepresented areas on the west and south sides of Chicago.
With the energy behind the historic Black History Month, now is the time to change the anomaly. Supporting various Black-owned businesses the best way we can is the simplest way to bind the human bond in us. Furthermore, it fosters economic growth, enhances the social fabric, and levels the survival ground for all, three essential components of attaining a better, more equitable life.
Here are some of the best Black-owned operations you could visit from restaurants, boutiques, bakeries, shops, bookstores, bars, and other small businesses.
Restaurants
Chicago is famous for being one of the cities with sweet food in the country, and you have to acknowledge the role that Black restaurant owners play in making this a reality. From Southern staples to vegetarian food, brunch spots, and an all-American cuisine, it's needless to say, you can't go wrong with these Black-owned restaurants.
Batter and Berries- Offers a world-famous French toast, including a slice of blueberry, strawberry, caramel, and lemon.
Peach's- The best spot for a peach coffee, casual diner, duck bacon, bourbon, and breakfast.
Can't Believe It's Not Meat- Unbelievably delicious vegan meals such as Wait a Min! Hold Up! And Chicago St. Hot Dog.
Luella's Southern Kitchen- Order all Southern classics, including shrimp and grits, chicken gumbo, and chicken and waffles.
One way to support the wide range of Black-owned operations is by stopping by the eateries owned by inspired and proud Black restauranteurs. Thankfully, there are plenty of Black-owned restaurants to choose from for your barbecue, breakfast, sandwiches, coffee, and so much more.
Art &Gallery
The city of Chicago and its Art Museums yield numerous opportunities to recognize and appreciate Black art. The African-American art community offers soul-soothing art pieces rich in history. Sculptors, painters, and photographers, including Hebru Brantley, Eldzier Cortor, Joyce Owens, Raub Welch, and Archibald John Montley Jr., are some of the backbones of African-American art creations enhancing the city's art scene. Intrigued? Check out the following Black-owned Art Galleries and local artists.
Gallery Guichard- Showcases ceramics, paintings, and photography, as well as trolley tours across the historic African-American Bronzeville Art District.
Faie African Art- South, west, east, and central African art which can make beautiful home décor
Little Black Pearl-A non-profit art and design center offering initiatives and programs meant to support the next generation of artists. You can enjoy live music, open mic nights, and other sponsored events.
Others include:
The impact created by these Black-owned arts and galleries, and many more, can be seen in art galleries and museums across the city. You can visit these places to know the artists' aspirations, history, and artwork.
Boutiques
The streets of Chicago are filled with vibrant and beautiful clothing products from all walks. You might want to try one of these Black-owned boutiques and clothing brands for a chance to showcase their work and also look good.
Shop Opulence- This small local business is the perfect boutique to get clothing products, including tops, rompers, dresses, jumpsuits, and more.
Ripped Off- Hand-stitched clothing products such as hats, jackets, hoodies, and tote bags. You can make custom inquiries on their brand Instagram.
Sir & Madame- This Black-owned establishment is a luxury women's and men's clothing operation created by a husband and wife team for casual wear with some fascinating twist.
Bronzeville Boutique- This boutique helps people style themselves with various products, including jumpers, tops, and dresses for women of all sizes.
When it comes to looking good, we've got your back! So visit one of these Black-owned boutiques to get that perfect look you crave.
Salons
If you are looking for a place or someone in Chicago to provide hair and nail services, you might want to check out the following spots for perfect creations and style.
Huetiful Salon- According to their website, Huetiful salon focuses on "women with natural or processed hair, wavy, curly, or kinky-curly type and textures." Located inside Sola Studios @ 1614 E 53rd St, Chicago, IL 60615
KeyStylist Salon- Experts in cosmetology and found in 1530 W 99th St, Chicago, IL 60643
ComeCeCeMe- 8100 S Stony Island Avenue, Chicago, IL 60617. Cece is a professional cosmetologist who installs amazing wigs, cuts, and coloring and offers various services to maintain healthier hair and scalp.
Terrilashae Studios- Braiding and Natural hair care. Located in 2320 W 95th St Suite 10, Chicago, IL 60643
EssenceVIP- Located at 2551 N Clark St (ground floor), Chicago, IL 60614, EssenceVIP specializes in maintaining and proper care of multi-textured hair.
Generally, Chicago has several Black-owned salons and stylists who can find you a new look based on the hairstyle that fits you best. Receive a new style or touchup to your signature look at one of these top-notch Black-owned salons.
Coffee Shops
If you are a die-hard coffee fan or just an occasional drinker, you'll love the presentation of great coffee brews in some of these Black-owned coffee spots.
Sip and Savor- A Bronzeville staple offering high-end coffee and located at 78 E 47th St, Chicago, IL 60653
AndySunflower Café- The team at this coffee shop offers savory and unique drinks such as Magic Maple, Bananas Foster Latte, and Chicago Fog Tea Latte. Located at 9920 S Western Ave, Chicago, IL 60643
Afro Joes- Stop by 8344 S Halsted, Chicago, IL 60620 for a Panini or a Latte.
And for those who like a good read while sipping your tea or coffee:
Muse Coffee Studio- perfect for book enthusiasts since it has a book club you can join while enjoying your coffee.
Many more excellent Black-owned coffee shops around Chicago offer high-end services and delicious drinks. So next time you want a good caffeine shot, skip Starbucks and drop by one of these Chicago hometown coffee spots.
Conclusion
Now more than ever, it's crucial and beneficial to support Black-owned establishments in Chicago, but that does not mean that you shouldn't support them every day. As mentioned, every day is a new opportunity to make lives better, and one way of doing that is by supporting the proud Black-owned businesses. With the wide range of stores, gyms, breweries, restaurants, salons, art galleries, and so much more, it couldn't get any easier. Therefore, as you navigate and explore the streets of Chicago or live in one of the neighborhoods Pangea proudly serves, consider visiting some of these operations.
At Pangea, we seek to support Black-owned businesses in addition to helping you find the perfect Chicago apartment to rent. Contact us today if you need help while settling in Chicago.