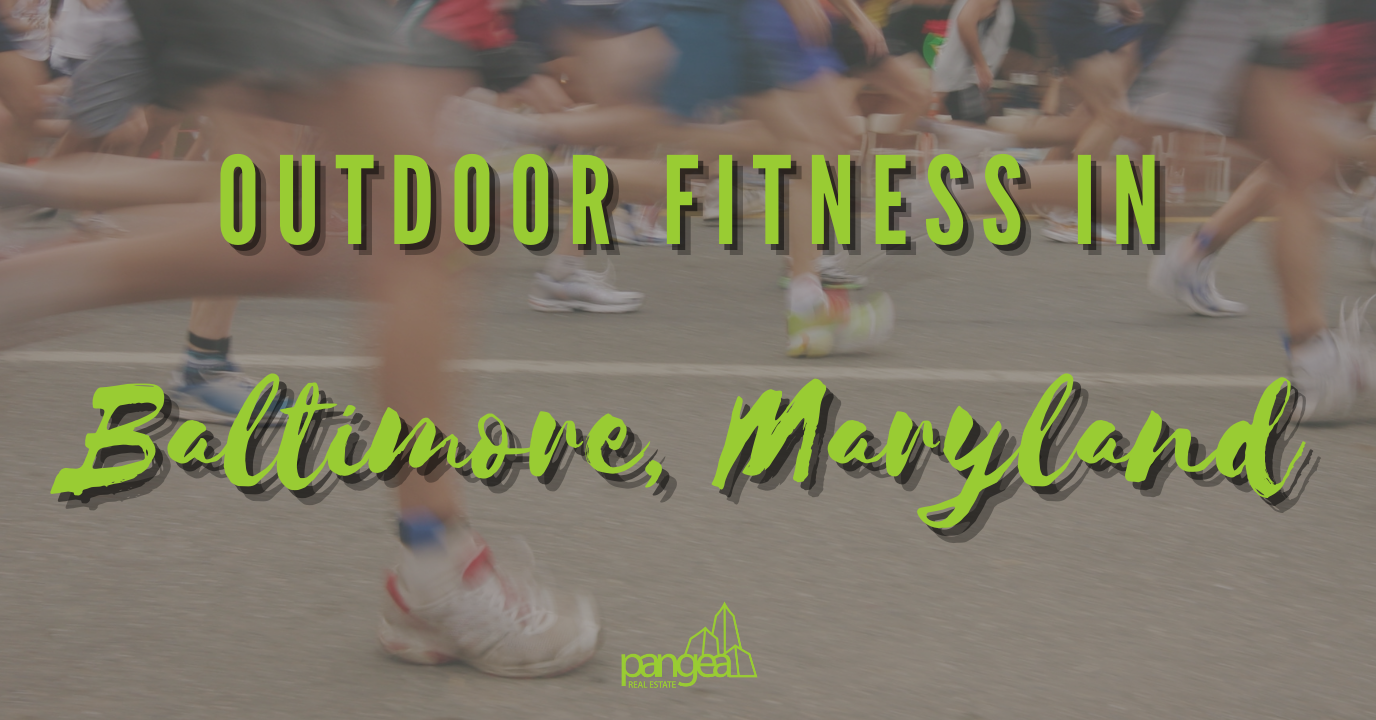 by Matthew Green
Baltimore is often referred to as Charm City, and rightfully so. The Baltimore area has fascinating local history, mouthwatering seafood, and champion sports teams. If you are interested in getting out of your Baltimore apartment and getting involved in athletic events and competitions this winter and early spring, we have compiled a list of events that should help you achieve your fitness-related New Year's resolutions.
Winter Athletic Events and Competitions
If you don't mind the swirling column of frigid air when it's wintertime in Baltimore, then these winter athletic events and competitions could be something to check out.
The Baltimore and Annapolis Trail Parkrun – 5k Run
If you'd be interested in free, fun, and friendly weekly 5K runs, the Baltimore and Annapolis Trail Parkrun is an event you should definitely consider. It starts at 9.00 AM every Saturday along Jumpers Hole Road, just off the LA Fitness parking lot. If you're not too sure about the location, just input 8120 Jumpers Hole Road on your navigation app.
The past two weekends have seen this event get canceled due to unsafe icy trail conditions. Fortunately, the weather is slowly easing up, and as such, we should see volunteers, runners, joggers, and walkers take on the course for the next couple of weekends. Note that this timed 5K course is open to residents of all ages and abilities. Don't worry about coming in last if your fitness level leaves much to be desired, as they promise to have a Tail Walker within the group.
Leakin Park Parkrun- 5K Run
The Leakin Park Parkrun is a fun, free event organized by volunteers within Baltimore for the benefit of everyone. The 5K run happens every Saturday, where participants take on the course at Winan's Meadow. Note that the course comprises both paved and trail paths, but the terrain is largely manageable. Finally, while this is a free event, you have to register on the official Parkrun website before your first run, as you will be required to bring a printed copy of your barcode.
The actual location for the park run is the Gwynns Falls Trails, with the endpoint being I-70 Park and Ride and S.Hanover St. at Middle Branch near Harbor Hospital. If you will be driving to the park, parking is at Winan's Meadow. The full address is 4500 North Franklintown Rd. In winter, the woods are beautiful, and the hills perfectly manageable. There's an event coming up on the 29th of this month, and it would be the perfect opportunity for you to explore the entire trail from the I-70 Park & Ride to Carroll Park.
Cupid's Crush – 5 Mile Road Race
The Cupid's Crush event is a 5-mile road race that takes place on Valentine's Day weekend. Participants run, jog, or walk around the lake and over the hills of Druid Hill Park. This race that debuted in 2015 has cemented its place as the new February classic attracting participants with different fitness levels willing to persevere the Baltimore winter.
The race starts at the Druid Hill Park Lake Loop, through the Druid Hill Park Golf Course, and ends at the pavilion where the top 3 overall male and female, overall male and female masters, and top 2 in ten year age group receive their awards. As extra motivation, organizers give the first 250 runners the coveted Cupid's Crush Pom Pom Knit Hat, which serves as a great souvenir.
Note that for you to partake in the race, there is an online registration on RunSignup. Be sure to inquire about the different rates seeing as these rates are tiered.
Early Spring Athletic Events and Competition
Daffodils sprouting, raspberry bushes budding, and the appearance of the pink blooms on cherry trees are but a few signs of spring in Baltimore. There's such freshness and warmth in the air that it is only fitting that you take advantage of this period to be outside. Here are the top events that have received quite the buzz within the Baltimore community that you should definitely sign up for.
Baltimore's St. Patrick's Day 5K
On Friday, March 18th, the Baltimore Road Runners Club (BRRC) has organized the Baltimore's Saint Patrick's Day 5K road race. The event is scheduled to take place in Patterson Park starting at 6.30 PM. The event in its fourth circuit is expected to rally the community in the celebration of Irish heritage.
The course is net-downhill, 100% asphalt that drops an average of 40 feet from start to finish. Note you will likely be running through a wide section of the roadway, but fortunately, there will be no vehicles. On your second mile, you should expect to encounter a significant climb. Still, you're rewarded with a run-by of the Pagoda and a long descent to the Pulaski Monument before you ultimately finish the race. Organizers have been so kind as to include mile marks and split times throughout the course.
Red Shoe Shuffle 5K
Scheduled for Sunday, April 3rd, the Red Shoe Shuffle is a 5K run and walk that will be launched from Aisquith Street. From the organizer's new Ronald McDonald House on Asquith, the race will proceed downtown through Little Italy, Harbor East, and around the Inner Harbor. The shuffle will then finish where it started.
An early-bird registration for adults is ongoing, and current ticket prices stand at $40. You want to get the tickets earlier as the price is set to increase to $45 starting 1st of February. When you get the tickets earlier, you get a race shirt and race-day swag bag.
On race day, the actual race is scheduled to begin at 8.30 AM. Participants will then take on the course that organizers have included a professional timing system for. As motivation, organizers have fabulous prizes for top finishing racers and top individuals. As the event is actually a fundraiser, be sure to carry your wallet.
Seeing as you are already a renter or looking to rent, and as such, live in Baltimore for some time, consider joining the Baltimore Road Runners Club (BRRC) as the club could be instrumental in helping you achieve your fitness-related New Year's resolutions. Other than being part of a fantastic community that could motivate you in your fitness journey, club members tend to get discounts on tickets for some of the athletic races and competitions held within the county.
At Pangea, we have carved a place out for ourselves as experts of the Baltimore rental space. Whether you are looking for a multifamily home, an apartment, or a townhouse, our experts are at hand to guide you. We have compiled a resident resources page that should help you get settled in the area. We invite you to contact us today and let our experts guide you on living in Baltimore.