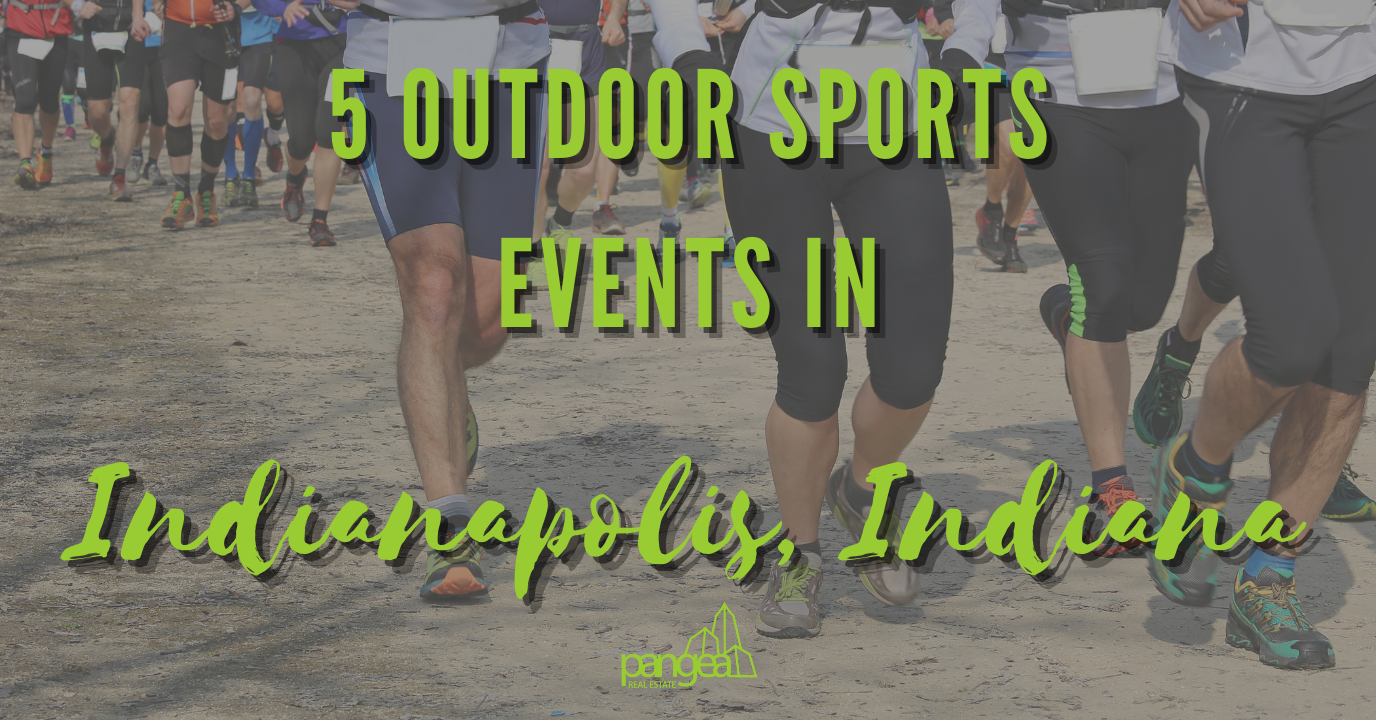 by Cheryl Bowden
We're three months into the new year. If your fitness resolution goals have taken a back seat thanks to a busy schedule, it's time to reconsider. Luckily for you, Indy is never a boring place, especially when we talk about outdoor sporting events and marathons. As long as you are a Hoosier, you bet there's an outdoor sport for you.
Here are five sporting activities and marathons in Indianapolis for residents that want to keep fit.
1. 8-Hour Dream Race and Marathon
The 8-Hour Dream Race and Marathon will take place on July 17th. This marathon entails different length races that you can participate in as a team or individual. You won't be running the whole eight hours, but you can compete in as many races as you like within the 8-hours frame. The race course runs through Butler University's campus.
Teams are restricted to 3-4 people or 5-6 people. In addition, team participants need to be 10 years or older. On the other hand, solo racers should be 14 years or older. The number of solo racers who can participate in this year's 8-Hour Dream Race and Marathon is limited to only 200 people. If you want a place in this exciting marathon and race, make sure to register early.
Tickets: Team registration starts at $245 and individual registration at $70.
Location: Hinkle Fieldhouse – 510 W 49th St, Indianapolis, IN 46208
2. 5K run for Beer Marathon
How do beer and running even come together? Well, the Brewer Running Series came up with the idea where participants run a 5K marathon, and once they complete the race, get a free local craft brew.
The Run for Beer Marathon starts and ends at a taproom in Sun King Downtown Indy. You can jog, walk or run the entire 5K course, but what really matters is that you complete the race.
Participants of the Run for Beer gain access to:
Free craft beer from sponsoring company, Sun King Brewery
A chance to win Brewery Running Series merchandise or a beer growler
Seasonal swag products
Lots of fun, games, and giveaway goodies
The 2022 Marathon happening on March 12th will mark the 10th year anniversary of the Beer Running Series. Currently, they have sporting events across 20 states, totaling 300 marathon events per year. The good thing about this race is that a proceedings portion goes back to the community. As of now, the marathons have generated $250k which has been fed back to the community through local organizations.
People under 21 can participate, but they'll receive a non-alcoholic token once they finish the race.
Tickets: Registration starts at $35.00 plus a $5.29 fee.
Location: Sun King Brewery 135 North College Avenue Indianapolis, IN 46202 United States
3. Muddy Princess
Muddy Princess is an outdoor obstacle mud run for women of all ages, sizes, and fitness levels. It doesn't matter whether you are 17or 60. This obstacle mud course is a fun, engaging activity to help you reach those new year's resolution goals.
The race takes 3.1 miles to complete. However, the goal of this 5k run is not to win. Instead, the objective is to help you have fun and build determination by getting to completion.
You can also bring in your family and friends to cheer you on as you have fun in the mud. Having spectators to cheer you on does not cost extra, so it can be a fun way to get everyone engaged and bond as a family or group of friends.
That said, participants need to be 9 years or older. Every participant under 18 years will also require a signed waiver from their parents or guardians. The race begins on Sunday, August 7, 2022, at 8.00 am.
Tickets: $39 – $99
Location: Wildcat Creek MX 6390 South Wildwood Road Rossville, IN 46065 United States
4. Pirate's Treasure Chase(Virtual)
The Pirate's Treasure Chase is a fun event organized by Moon Joggers that your whole family can enjoy. Or even better, you can bring your entire apartment buddies for a dose of healthy competition. The Pirate's Treasure Chase coincides with the international talk like a pirate day, so it's all about pirate fun and goofiness.
Everyone from your 9-year-old daughter to your teenage son and mid-40 husband can participate in this race. However, it's slightly different from regular races as it is a virtual race. Virtual races give you the freedom to run the race from any place, at any pace. After finishing the race, you'll also receive a completion.
The event starts on September 19th. Also, Moon Joggers will donate a percentage of the proceeding to the American Foundation for Suicide Prevention.
Tickets: Starts at $18
Location: Virtual race
5. CNO Financial Indianapolis Monumental Marathon
The CNO Financial Indianapolis Monumental Marathon is the only full marathon in Indianapolis. It happens in Downtown Indy, and participants have to walk or run through 26.2 miles to complete the race.
The racecourse passes through historic and cultural districts, letting you in on Indy's beautiful and rich heritage. Participants of the CNO marathon must be 16 years or older. Mark your calendars as this year's race is on November 5th.
Location: Downtown Indy
Tickets: Starts from $75— $135 based on whether you are running a full or half marathon.
Wrap Up
As you can see, there's no shortage of outdoor sporting activities in Indy if you're a Hoosier. The challenge you will most likely face is preparing for these events. However, with some training in your local gym or online tutorials, you'll be ready to participate in no time, and of course, continue working on your fitness goals.
If you aren't a resident of Indianapolis and want to join in on the fun, Pangea can help you find a rental home in Indy. Try out this simple web listing search to start the process of discovering your dream apartment.