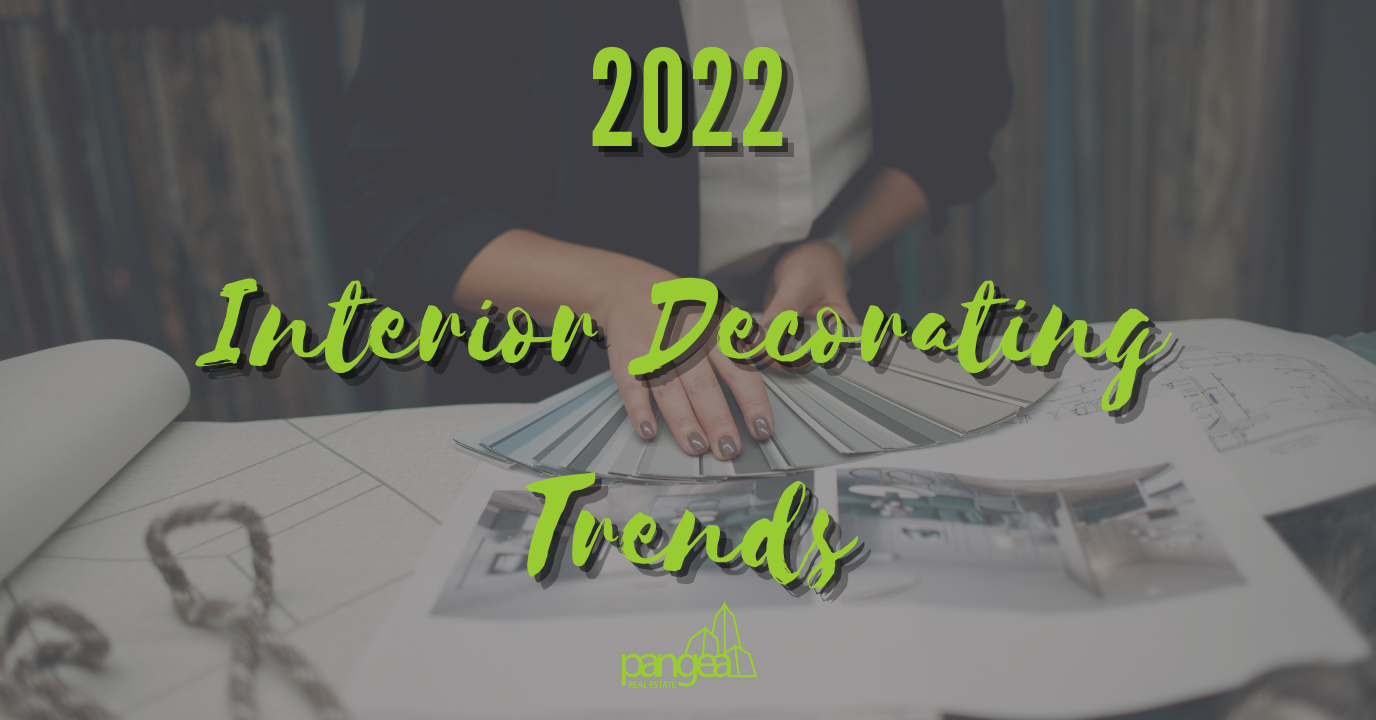 Interior design turns apartments into homes. It makes you feel safe and proud, like your apartment is an extension of you. While you don't have to adhere to whatever's in vogue to make your apartment cozy, you should care about how your apartment looks and reflects your personality. The following trends will open your mind to 2022 interior design trends. Rather than adhere to them strictly, you should use this list as an inspiration for all of your design aesthetics.
None of these trends are locked in stone. Trends change quickly and even the top designers in the world can't predict which trends take hold on a large scale and which ones dwindle over time. Ultimately, the decision is yours and you have free reign over mixing and matching design elements.
At Pangea, we believe you should have access to Chicago, Indianapolis, and Baltimore apartment search resources that simplify the quest for your new home. This list is our attempt to keep your imagination sharp and your design eye keen. Because for us, it's not just about renting homes. It's about building our communities and giving people the opportunity to make their apartments feel welcoming and comfortable, like a home should feel.
Shades of Brown
One popular thought is that chocolate and caramel tones will replace the pastels that have been popular for the past few years. Many designers are predicting more neutral color choices. For those who enjoy the styles of the 70s, this trend will be a welcome addition. However, the 70s style won't only match with orange shag carpet (thank God) this time. These browns play well with other, rich colors and combine for an elegant, classic feel to your living space.
As people begin to experiment with colors again, they will favor natural over electric colors. The earthy tone of brown will fit well with terracotta, covering your room with a monochromatic movement that will keep you cozy for many years to come.
Natural Design Elements
To combat the stir craziness of the pandemic, people are clamoring for the feeling of nature in their homes. One easy way to connect with nature is to spruce your apartment up with natural surfaces. Stoneware, terracotta, marble – anything that appears to be made by the hand of God instead of the hand of man.
This design trend could be used for a variety of applications, including backsplashes, bathtubs, furniture, and decorative objects. The rough, untouched appearance of these design elements adds depth to your living space, reminding you of the calming aspects of nature that we have been living without for the past couple of years. This element coincides with a resurgence of house plants and garden emphasis. If you can, adding a garden element to your living space or implementing succulents around the apartment can help you feel like you're a part of the outside world once more.
Sculptural and Curved Furniture
Many interior design professionals note the serene feeling a curved furniture piece can give. It evokes memories of classic western civilizations, such as the Greeks and Romans, with their opulent halls and expertly crafted sculptures. If you don't want to go over the top, incorporating a piece of the style adds an intriguing element to your interior design.
These curved pieces of furniture should offset the neutral and natural elements gaining popularity simultaneously. Curved furniture is deep and luxurious, attracting the eye while the more neutral elements will bring comfort, creating a simple balance.
Curved forms lack rigid properties, which can be perceived as threatening and cause anxiety when featured in furniture. Because of the fear and uneasiness of 2020, many interior designers think the safety of curved furniture will take hold.
Technology
There's no surprise here, as the cry for convenience continues, technology will become a more integral component of every living space. You don't need a full smart home to add technology to your living space. Even if you add something as simple as Google Voice to your apartment, you will notice a shift in how you interact with your living space.
Technology isn't just becoming a more integral part of the home, either. It's also becoming more instrumental throughout the interior design phase itself. Designers are able to use technology to ensure their clients get a more tailored experience. They will be able to plan closely with their clients and give them a preview of their preferred decorative elements to make a more educated decision.
Modern Art
One of the design trends for 2022 is actively seeking up-and-coming artists' work to add to your design. You shouldn't be afraid of bucking the status quo. High-brow art collecting is for the frivolous. The world wants new faces in art, something fresh, unpretentious, and honest. You want art that reflects a diverse perspective of the world, something edgy. You should consider this when planning your decorative pieces.
Travel Decor
Because of the pent-up demand for travel, we should expect people to try to make the most out of their travels by adding souvenirs and memoirs to their decor. Reminding yourself of your travels not only brings a sense of cheer to your space. It also gives it a unique flavor that captures your experiences.
Conclusion- 2022 Interior Design Trends
Interior design trends in 2022 are less about sticking to a strict plan and more about picking and choosing which elements best suit your home best. Combining natural elements with rounded sculptures, and neutral colors with your travel souvenirs. It's time to create something truly unique that captures who you are.
At Pangea, we believe you should feel like you can express yourself while living in your new home. That's why we ensure you have all the resources to make life enjoyable and comfortable.
Contact us today to learn more about what Pangea can provide you in your search for an affordable apartment. No matter what your preferences, we've got a home for you.