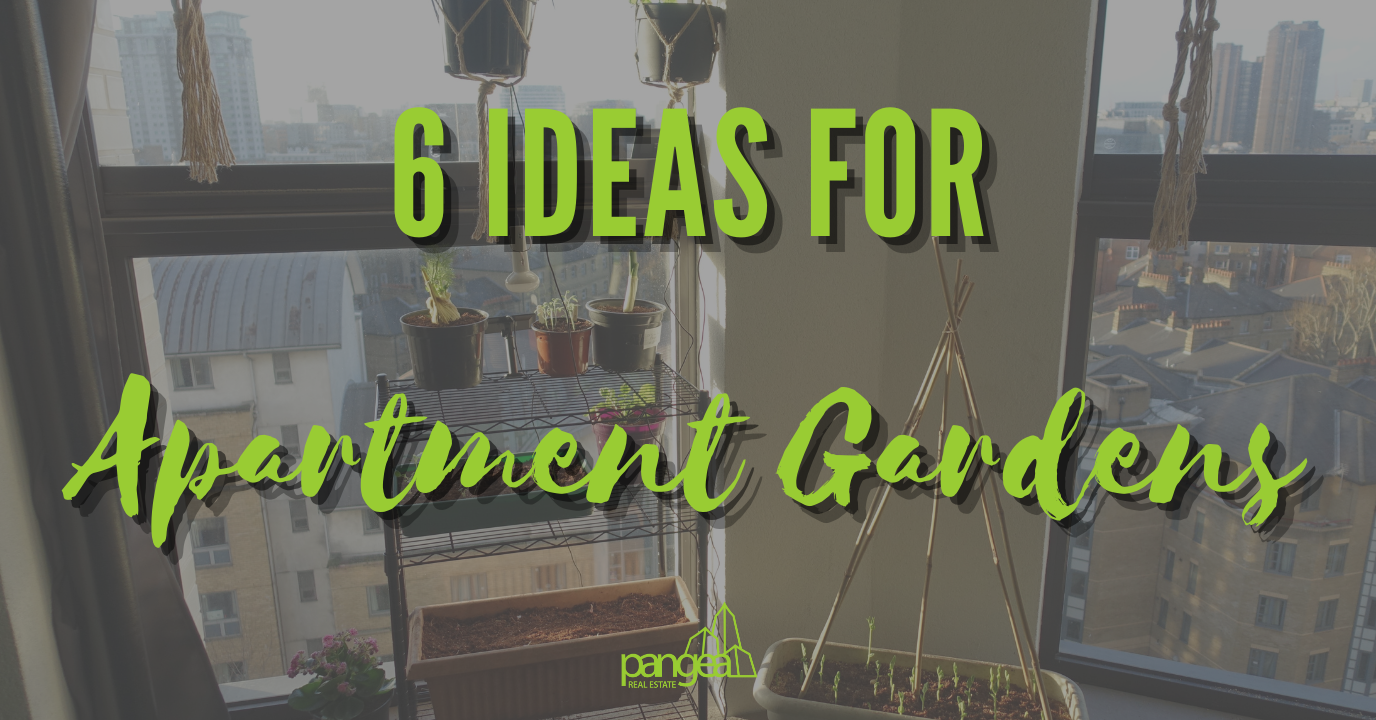 by Bradley Tegtmeyer
Planning to have a garden in your apartment?
Gardening can be good for your emotional and physical well-being. However, the luxury of having a full-sized garden may seem out of reach, but with an apartment garden, you can still reap the benefits.
There are many ways to grow flowers and vegetables in window boxes or hung inside windows to create a lush little garden on your terrace or balcony. Some tools you'll need for this apartment gardening include a garden spade, hand trowel, pruning shears, a garden hose, and a few strategically placed planters.
However, due to limited space, here are some tips on how to start an apartment garden in Chicago, Indianapolis, Baltimore, and plants you can grow.
1. Create an Eye-Catching Vertical Garden From Pallets
Pallets can be used as planters, or they can be used as a vertical surface on which you hang other planters. Consider whether the wood has been treated with chemicals that could hurt your plants if you intend to use a pallet without painting or staining it.
If you're in South Chicago, Semillas Plant Studio provides a large selection of houseplants for sale, including lavender. Lavender has a lovely scent and can help you fall asleep faster! If you want to sleep better, place lavender flowers in your pillowcases or dried lavender under your mattress. Regardless of how you use it, this plant will leave your apartment smelling better than ever.
2. Use Patio Planters to Get Started On Gardening
Patio planters are just oversized flower pots. You can use it to add some color to your patio or deck, while also growing food simultaneously.
Basil is one herb that thrives in a patio planter. You can purchase basil at Allisonville Nursery in Indy if you are a Hoosier.
You can plant basil in a patio planter and use it for flavoring your meals or munching on while relaxing. It's simple to grow because it doesn't take up much area. If you have sufficient sunlight, you can place the patio planter outside, but if not, place it near a sunny window.
3. Make a Planter Out of a Ladder
If you have an unused ladder, you already have everything you need to build a ladder planter. If not, you can purchase one. It is the perfect way to add charm to your patio or garden area. Ladder planters will allow you to express your creativity while also providing much-needed space for plants.
While there are numerous ways to repurpose ladders as planters, one of the most popular is to place a ladder on the balcony and use patio hooks or brackets to hang flower pots off each rung of the ladder. These ladder planters are ideal for flowers, herbs, or small vegetables such as lettuce and radishes. You can readily pluck these plants when they are in season since they hang over the ladder where they grow.
4. Create More Room for Gardening by Using Window Boxes
If you're looking for an apartment, ask the landlord or real estate agent about the possibility of adding window boxes to your patio or balcony. Any sturdy balcony railing can be used to secure window boxes in your rental. Window boxes are soil-filled containers with drainage holes. They are used outside on patios and balconies and indoors on shelves or ledges.
Remember to use window boxes only for plants with small root systems, such as cilantro.
When in Baltimore, you can buy cilantro at Patuxent Nursery.
Cilantro is a delicious herb that is very easy to grow. You can cook with it or simply chop it up and mix it with salsa for a tasty snack.
5. Incorporate More Hanging Plant Baskets Into Your Design
Hanging plants are a great option for small spaces, whether you are growing herbs or flowers. Hanging flower baskets can be placed on balconies, railings, and windowsills. When choosing plants to grow in your hanging basket, choose the smaller varieties of flowers that grow well in these situations.
Hanging plants require a lot of sunlight and water, so keep that in mind when planting them on the balcony or patio. If you want to brighten up a tiny space and make it feel more inviting, add more hanging flowers.
Plants that do well in a hanging basket and can be found at Prosek Greenhouses in West Chicago include the following:
Pothos – One of the easiest houseplants to grow, that develops long trailing vines even if you forget to water it.
Petunia – These are plants with rapid growth, lots of trumpet-shaped flowers, and hairy, sticky foliage. They're available in a wide range of colors, except for true blue.
Spider Plant – These have beautiful long white-green stringy leaves that hang down from the plant. They're lovely in hanging pots on your porch or in your kitchen.
Geraniums – These are gorgeous plants that come in various colors such as reds, yellows, whites, and more! They're very easy to care for because they can withstand almost any amount of sun or water.
6. Create a Mini Succulent Garden
This type of plant has been hailed for its vibrant hues and delicate textures. Succulents don't require a lot of water since their leaves store water.
Additionally, they are unfazed by cold weather and don't care about their soil or light levels, so bringing them inside when it gets chilly won't be a problem!
To start a mini succulent garden, all you need is a windowsill or a pot/bowl and water.
The Art of Apartment Gardening: Locating the Ideal Location
As you've probably noticed, there are numerous ways to grow plants despite the lack of space.
Hang pots on the walls, suspend baskets from railings or beams, and plant in containers that can be stacked on top of each other to make the most of your space. If the plant prefers a lot of sunlight, place it outside on your balcony or patio.
Additionally, as an apartment gardener, you should learn to maximize your space. Find a spot that receives plenty of sunlight while remaining well-ventilated. The easiest approach to accomplish this is to locate the right site for your garden, which is mostly dictated by the types of plants you intend to grow as well as the layout of the rental unit.
Pangea can assist you in finding a rental in Indy, Baltimore, and the areas south and west of Chicago. You can begin the process of finding your dream home by contacting us today.