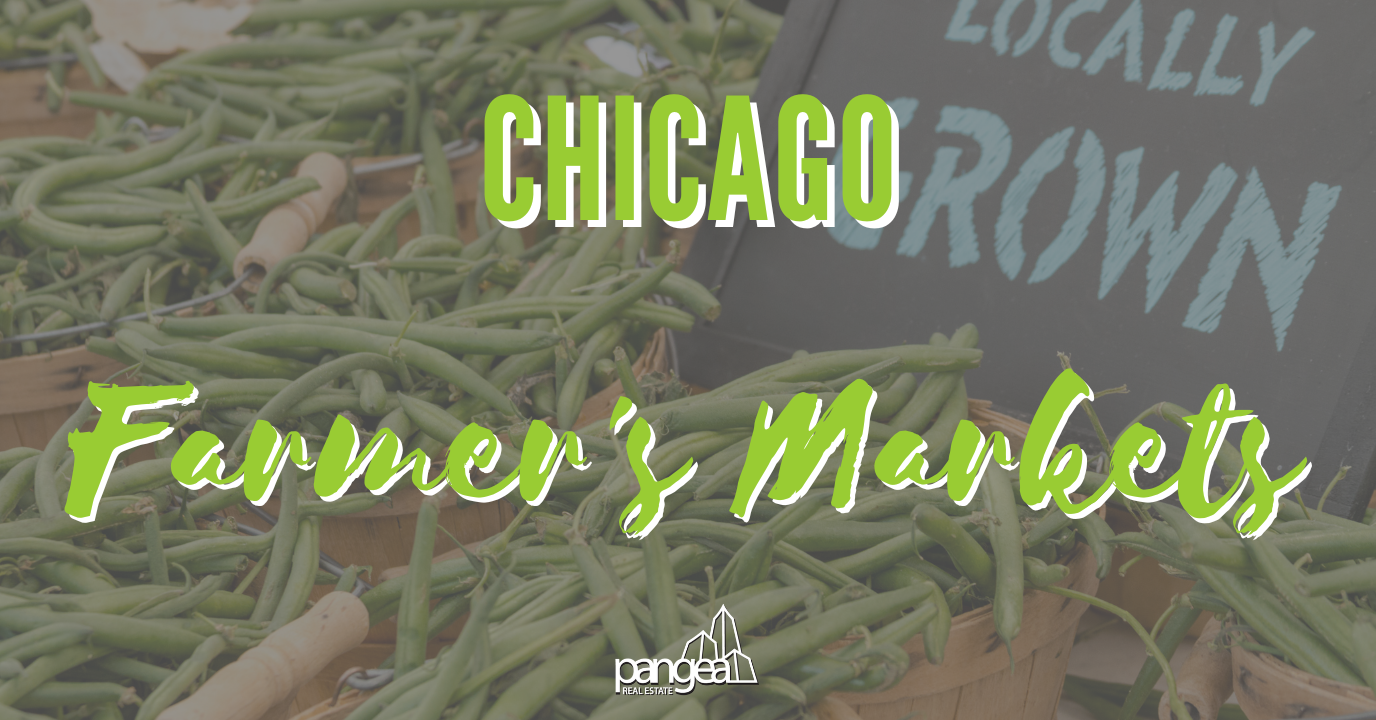 By Maritza Rodriguez
When it hits the prime seasons for fresh farm produce or stuff, most people yearn to visit markets to shop for fresh, locally sourced, sustainable vegetables, fruits, meat, cheese, and many more farm groceries. This is usually the most convenient season because you will find the groceries in plenty, selling at affordable prices.
The place of residence shouldn't be a hindering factor to shop; green groceries through Pangea Properties can be supplied to multifamily apartments, farmers' markets, townhomes, and even to people living in the local. Different days are assigned for different markets, so you're at liberty to visit any market at your convenience. This blog will guide you through various markets for farm products within Chicago city. Read through to find out.
Farmers' markets; areas you need to know:
1. Pilsen Community Markets
This market is located at the Plaza Tenochtitlan (1821 S at Blue Island Ave). The main operation for this market is on Sunday from 9 am – 3 pm. The market has been serving for over a decade now. The intent is to educate on better food options, food sources, and food sustainability. It has linked local farmers, artisans, and consumers, enabling the community to unite. People from within and visitors converge here to eat, buy, stay, hang out and even listen to all kinds of music.
You're likely to find new verges, fruits, jewelers, hon, asparagus, apricots, peaches, spinach, pastries, tarots, plants, etc. When you feel hungry and tired at the market, you have a choice to pick a delicious pupusa snack from Pupussa EL Citope, then proceed to shop for the farm produce from Parra farm. Plant lovers can get a variety of species at the market and grow them in their home yards to improve air quality. Find herbal teas like tisanes, roots, berries, and other herbs for medicinal use.
2. Wood Street Urban Farm
It's neighboring Englewood; it has about 200 trained farmers who provide organic farm produce varieties. The street takes about an acre piece of land. Be sure to get cooking demonstrations, various samples of foods, and recipe cards entailing healthy foods and vegan meals on this street. People who love visiting and learning at the farms can freely visit this market for a tour. You will also be surprised to find collard greens, tomatoes, arugula, flowers, and heirloom are grown over here.
3. The Plant Farmers Market
It's located at Davis Square Park. Additionally, The Plant farmers market operates on Saturdays. Also, it focuses on educating farmers and Chicagoans on sustainability and circular economies. Visit this market for local honey, vegan treats, and beans from the back of the coffee yard, flowers, baked goodies, crafts, jewelry, sauces, spices, organic soaps, body products, etc. Get prepared foods as well, live music, and great family-friendly activities. This activity explores local people's meals like chickens, meat, bees, and fish. Community people can drop off their food scraps for free as Plant Chicago caters to hauling to any local composting facility.
4. 61st Street Farmers Market
It is a 6100 S located at Blackstone Avenue, and it operates on Saturdays from 9 am to 2 pm. Farmers here showcase local agricultural produce. Producers such as Mint creek farmers, Star farms, and Growing Home educate visitors and local people on what they farm and how they can benefit from it. Dessert lovers can get their bites at Yashica's Treats So Divine, and those who love fresh and sweet blueberries can fetch them from Michigan or Joe's Blues.
5. Andersonville Farmers Markets
This market is not so big, but it's a well-a-curated assortment of bakers, farmers, and vendors. It operates on Wednesdays from 3 pm – 8 pm, and it is at Berwyn Ave and Ashland Ave. You will find almost 30 vendors selling a variety of fresh farm produce, eggs, meat, prepared foods, and cheese both from local and regional farms.
If you want something unique at this market, go to Karl's Craft Soup and buy a sumptuous soup of your favorite flavors and seasoning. Farmers who want to bring their produce to this market should know what is selling at a given season because it sells out very fast. Online services are also available, which means that buyers can order their food online for deliveries.
6. Daley Plaza Farmers Market
This market operates on Thursdays from 7 am – 3 pm; it is at 50W Washington St. This is a perfect market for them to shop at for fruit lovers. Here you're likely to find a hundred different fresh fruits, their seedlings, juices, and salads. Vendors sell prepared foods that can be a perfect grab anytime you feel hungry; for that case, you can dry gourmet grilled cheese, sandwiches, empanadas, Thai foods, and more. Other staples found at this market are; flowers, seasonal produce, and baked foods. You can grab a seat plus your favorite food and listen to live music and cultural performances as you chew slowly.
7. Green City Market
Being the biggest Kahuna farmers market in town, it draws celebrity chefs, dozens of vendors, and massive crowds, most accompanied by their pets like dogs. At this, you're likely to experience a parking nightmare over the weekends and on Wednesdays in Lincoln Park. At this market, be sure to get quality products and high-quality food vendors; they have all been rigorously and carefully selected from the local farms. The most certifying thing about these goods is that they are organically certified. The market operates on Wednesdays and Saturdays from 7 am-1 pm.
The owners have a mission to provide safe and quality foods, educate the community and expand its ventures to locally grown foods. The community's education will help them know what they have to eat for their health and how they're supposed to cook. So you can visit this market for shows and exhibition's on various foods and products. Support for local farmers is geared toward uplifting Midwest growers, building vibrant local markets, promoting land and environment care, and responsive treatment of animals. This market plans to come up with kids' programs concerning farming, workshops, classes, and more.
Bottom Line
Chicago is a city well known for great farmers' markets that enable locals and visitors to source fresh farm, healthy foods, and vegan foods from locally available farm sources. Are you looking forward to visiting any markets in Chicago? Contact us today for more information.
At these markets, artists can showcase their talents; you can be entertained by cultural performances and live music shows as you shop. Saturdays are the most open days for marketing in Chicago, so visit any market of your choice, as mentioned above, and enjoy various goodies.