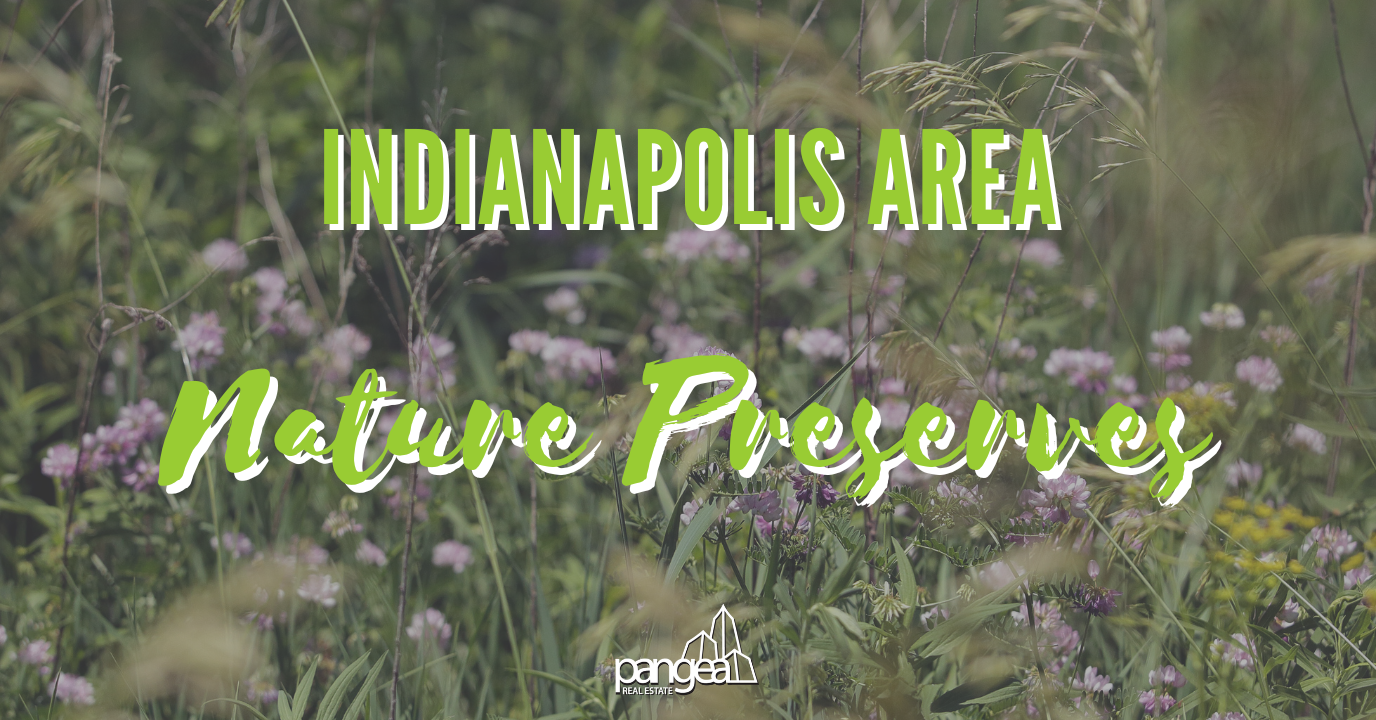 By Loren Crouse
Despite being one of the biggest cities in the Midwest, Indianapolis has a lot of nature to offer. Indiana's capital city and its surrounding area are peppered with nature preserves that you'll undoubtedly love.
Given that the city is centrally located in Indiana, you can access many other nature trails within a short time. If you're planning a fun summer day trip, these are the top five nature preserves near Indianapolis to consider:
This nature preserve is named after one of Indiana's most passionate eco-warriors. Located in Hamilton County, the Nonie Werbe Krauss Preserve is located 20 miles north of downtown Indianapolis via the I-465 N. It offers a mix of wooden areas, steep trails, river frontage, and open prairie grounds.
The nature preserve has a varied ecosystem and is a fun place for those who love birds. Here, you will spot birds that rarely show up on the balcony of your rental apartment back in Indianapolis. In summer, you'll also find dozens of butterfly species.
Located at the corner of Eller Road and 116th Street, the Nonie Werbe Krauss Preserve has ample parking space if you decide to drive there. Although there are plenty of easy trails on the preserve, it isn't ADA-accessible. In summer, the nature preserve opens every day.
Created in 1999, the Burr Oak Bend Nature Preserve sits along the White River and is a hotspot for fishing, canoeing, and kayaking. Summer is the best time to visit this 130-acre preserve because there's a lot to do and see. Thanks to the river access, you can see wading and shore birds such as egrets, flycatchers, and woodcocks.
Besides fishing and bird-watching, the Burr Oak Bend Nature Preserve offers excellent family-friendly amenities such as walking trails at different difficulty levels. If you want to escape the constrained nature of living in Indianapolis Apartments, this nature preserve is an excellent getaway. It also offers nice spots for nature photography lovers.
Located at 19024 Riverwood Ave. in Noblesville, the nature preserve is a 30-minute drive from Indianapolis. There's plenty of designated parking space on-site. When visiting in summer, expect thick vegetation and undergrowth, so you may want to wear shoes that offer optimum foot protection.
When you think about interacting with nature when living in a big metropolis, the first thing that comes to mind is to leave the city and sample what the surrounding communities have to offer. Nonetheless, that doesn't have to be the case for Indy residents because they have a dose of nature right in the middle of their city.
7840 W. 56th St., Indianapolis, the Eagle Creek Park is one of the most idyllic nature preserves within the confines of any city. The park is popular with residents, and it's easy to see why. When you visit, you may be asked to pay a small entry fee, but the gates are sometimes not manned.
Eagle Creek Park is popular for its hiking trails suited for all ages. There are short ones, perfect for kids, and more challenging ones for those who want to push themselves to the limit. The park is also home to an ornithology facility where you can go to see and learn about different bird species.
Arguably, this is one of Indiana's best-kept secrets when it comes to nature preserves. The Ritchey Woods Nature Preserve is a favorite spot for hikers, especially on weekends, thanks to its accessibility and endless attractions. There are nine trails where visitors can total over two miles of walking through wooded areas.
The Ritchey Woods Nature Preserve covers an area of 127 acres. 42 acres are designated as a nature preserve, and 85 are protected by the Department of Natural Resources. Thanks to its convenient location and well-developed trails, the nature preserve is an excellent spot for indy residents who want to grab a taste of the outdoors while going about their daily activities in the city.
The nature preserve is reclaimed farmland and offers an eclectic mix of ancient trees and younger trees, giving it a charming look and feel. High-traffic areas surround the Ritchey Woods Nature Preserve, but it remains a haven for endangered and rare flora and fauna. Of the 160 bird species documented on the nature preserve, 27 are endangered or rare.
Early summer is the best time to visit the nature reserve because wildflowers are plentiful. It's also the peak season for migratory birds returning to their nesting areas. Since the Ritchey Woods Nature Preserve is an untamed territory, you may want to use the boardwalk to venture into the swampy zones without wading through water.
Whenever nature preserves in Indianapolis get mentioned, McCormick's Creek State Park always flies under the radar. Nonetheless, it's one of the most fantastic places to enjoy a fun summer day trip. Whether you're looking for a weekend-long camping trip or a quick day excursion, the park has it all.
Here, you're guaranteed picturesque views, endless trails, extensive campgrounds, and unique features such as the Falls and Wolf Cave. The park is also home to a fantastic nature center housing nature tames and natural history exhibits, making it an excellent getaway spot for families.
Key Takeaways
Indianapolis and the surrounding area is home to some of the best-kept natural reserves. Whether you want to test yourself on a punishing trail or enjoy an idyllic fishing excursion, these reserves have it all on offer. The nature preserves may be a little congested in the summer, especially on weekends. So, it's advisable to visit on weekdays.
If you're planning to move to Indianapolis or live in town and want to find a townhouse or apartment for rent, the real estate experts at Pangea are there to end your house hunt. We have a selection of well-kept and affordable apartments and townhouses across the metro area. Contact us today to find the perfect Indy apartment for you.